Abode2 is a leading luxury property magazine focusing exclusively on the finest residential homes across the globe. A must-have read for anyone serious about buying in the UK or overseas, be it for investment, lifestyle or retirement purposes, Abode2 offers advice from expert sources: acknowledged property specialists, investors and owners, all with a detailed knowledge of the destinations and resorts featured.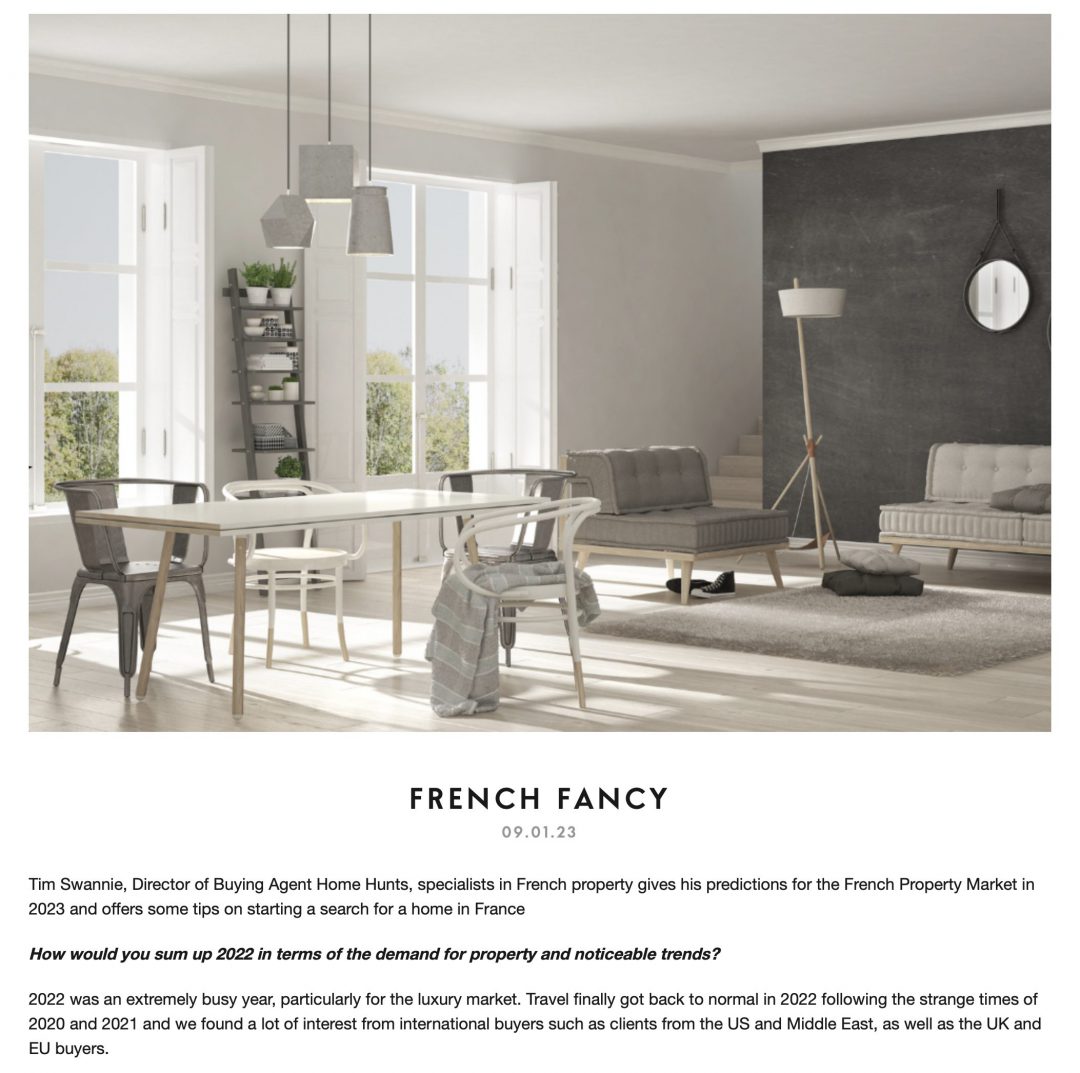 In their January edition, Tim Swannie, Director of Home Hunts, specialists in French property gives his predictions for the French Property Market in 2023 and offers some tips on starting a search for a home in France. – READ THE FULL ARTICLE HERE
2022 was an extremely busy year, particularly for the luxury market. Travel finally got back to normal in 2022 following the strange times of 2020 and 2021 and we found a lot of interest from international buyers such as clients from the US and Middle East, as well as the UK and EU buyers.
Demand outstripped supply in 2022 in the higher end of the market and there has been a lack of good properties. We need this to balance out a little in 2023 and we are already seeing some great properties hitting the market this year.
There has been a high amount of interest in the 5M Euros + market in the South (Provence and Riviera) and around Paris. The luxury market in the French Alps has also been very busy, both in the ski resorts and also around the lakes such as Lake Geneva and Lake Annecy.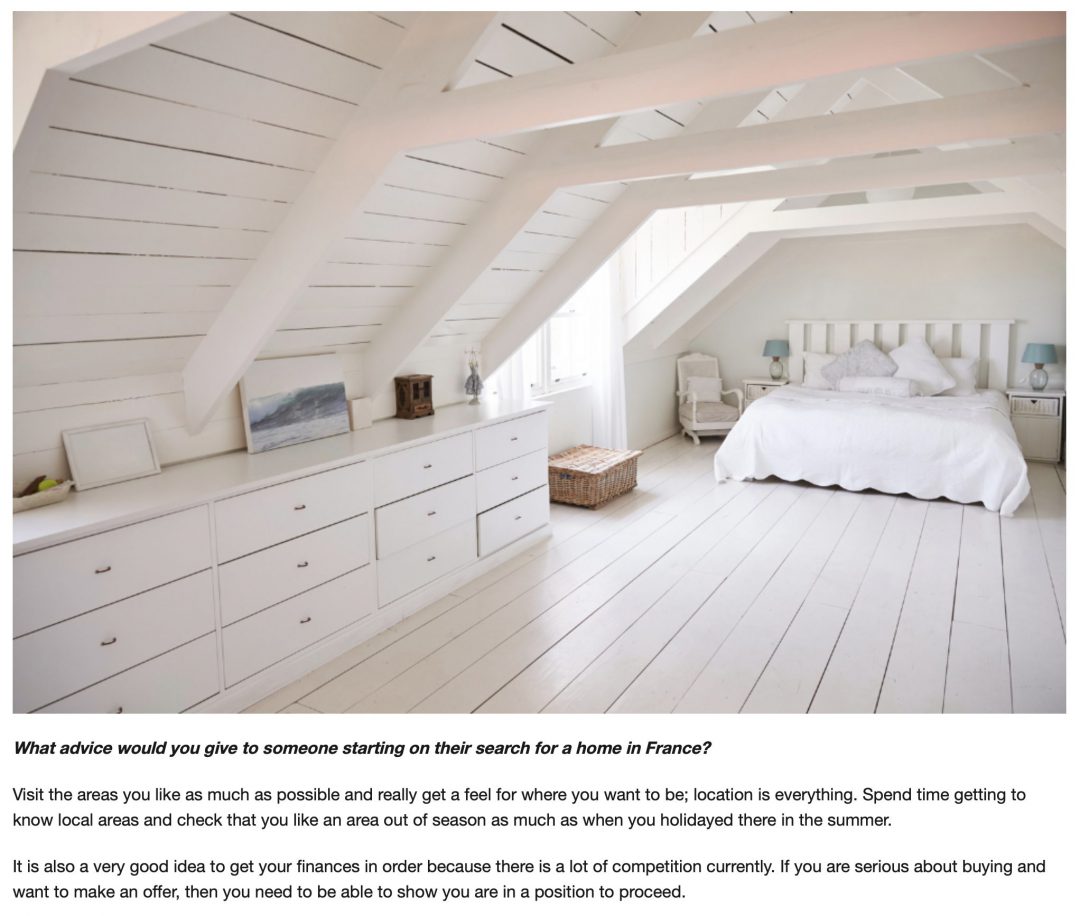 What do you predict for 2023 in terms of demand, nationalities buying and prices?
We expect the demand to remain high at the higher end of the market. The market may slow a little at the lower to mid-range because of increasing interest rates, but we predict demand to remain high at the higher end with most interest from Europe but also US and the Middle East, plus other countries too. There are fewer enquiries from China due to the Covid situation there and of course Russian because of the conflict and the difficulties to travel.
The majority of our clients are buying holiday homes, but we have noticed since the pandemic that many clients are more focused on being able to use their properties for longer periods, perhaps work from there throughout the year so location is important and easy access, local facilities and amenities, good internet capabilities etc.
Which areas are worth looking at for capital growth?
France generally has a mature property market without a 'boom and bust' element. The most popular markets such as Paris, Provence, French Riviera and the Alps offer a safe investment with steady capital growth.