Great article from CEO Today magazine focussing on the secret beaches on the South of France. The feature discusses some of the lesser-known beaches in Southern France and some of the stunning French properties for sale nearby.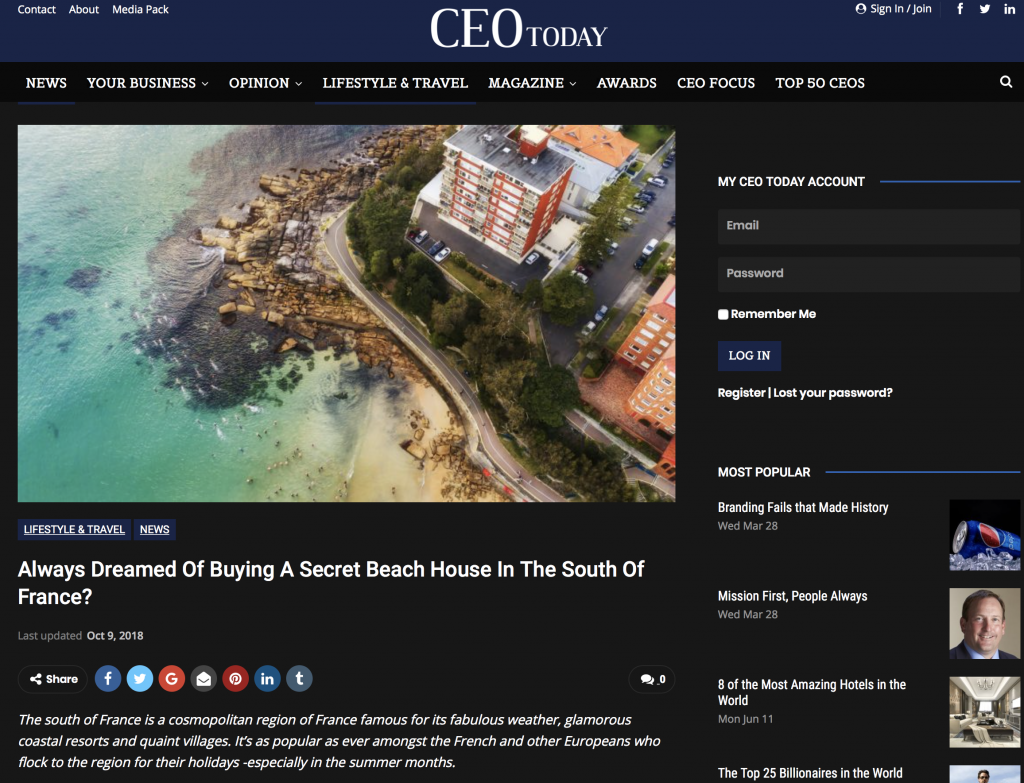 The article focuses mainly on the French Riviera, Provence and also Occitanie (or Languedoc Roussillon as the region was known until last year). If you are interesting in buying a property near a beach, look no further….
The south of France is a cosmopolitan region of France famous for its fabulous weather, glamorous coastal resorts and quaint villages. It's as popular as ever amongst the French and other Europeans who flock to the region for their holidays -especially in the summer months.

So which beaches can visitors go to – to get away from the crowds and enjoy a quiet swim in crystal clear water? And for those that want to spend longer in this beautiful location, where can they buy a home close to these coastal gems? CEO Today asked the Home Hunts team for their insider tips on where they and their families go to enjoy the beauty of the region. Here are their recommendations…. but don't tell anyone else.