Country and Townhouse Magazine is a glossy UK based magazine, it is the go-to destination for trusted, inspiring and uplifting content that enhances our readers' lifestyles wherever they live and champions living a balanced life. Country & Town House reaches an audience of over half a million readers through its printed magazines and supplements, newsletters, podcasts and website.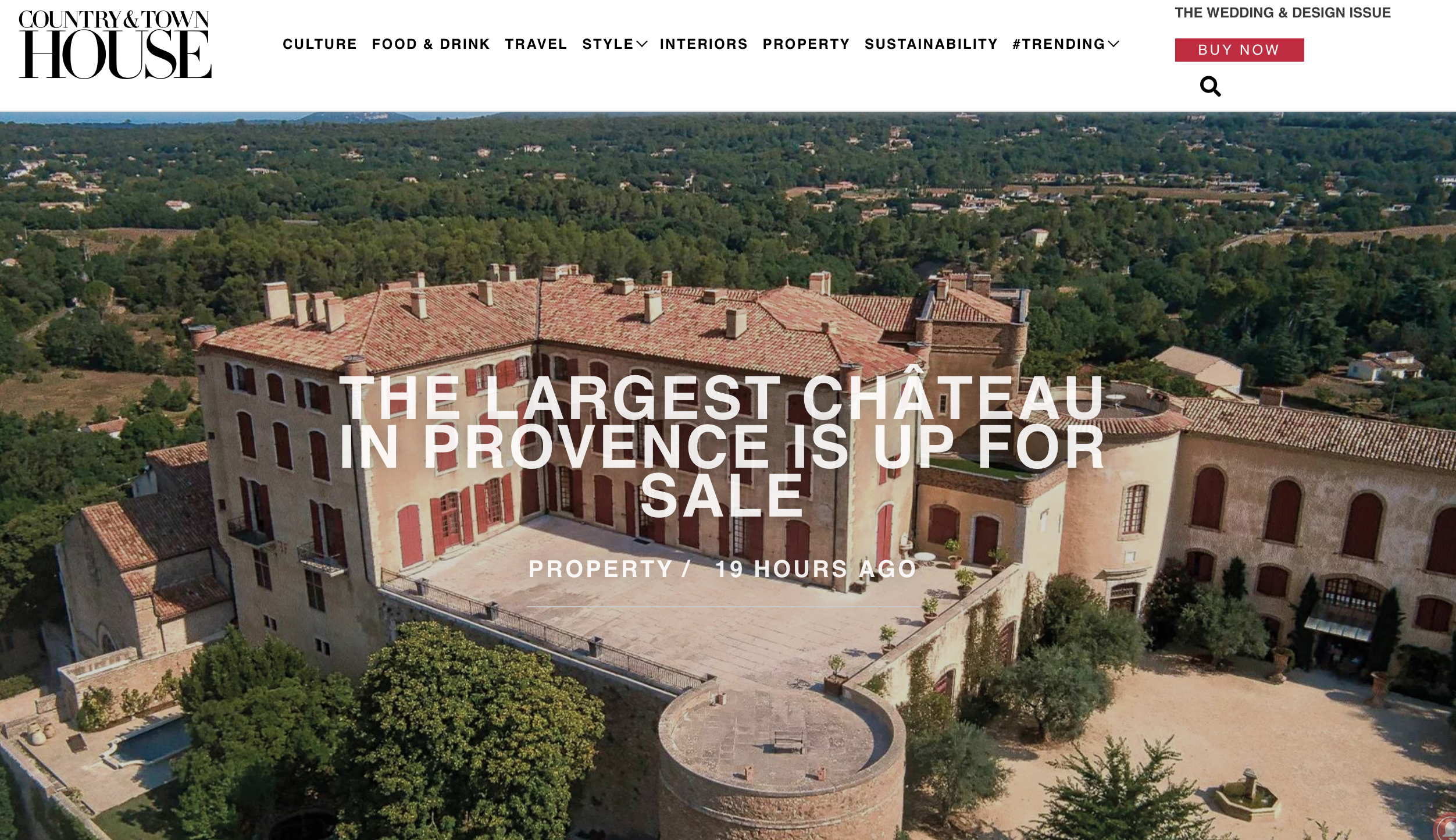 In their latest issue they have included this stunning chateau in Provence as their property of the month. Read the article here
Sell it to us in a sentence…
This sumptuous château is the largest in Provence, and while it keeps all its historical charm, it has been stunningly renovated over 15 years and still provides all the modern comforts one expects from a property of this calibre.
How would you describe it?
The design is medieval. After 15 years of painstaking sympathetic restoration using traditional building methods, including some of the most exquisite 18th century ornamental plasterwork, it has been brought back to its former beauty.
What's unique about it?
The size – there are 120 rooms in total and it was built originally in 980AD.