Great article from Country Life Magazine discussing the beautiful Luberon and how it has changed over the past 30 years since Peter Mayle famously released his book 'A Year in Provence'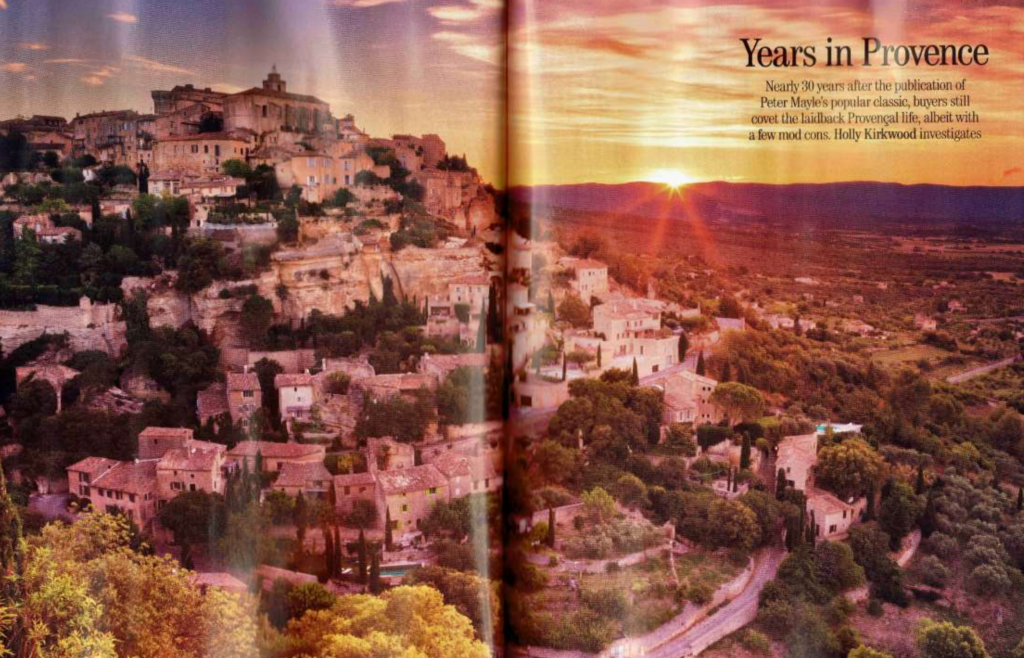 The article talks extensively about the Luberon and Provence in general, it also includes a range of provence property for sale. Included in the article are comments from Home Hunts director Tim Swannie, such as:
This promise of a rural idyll where one can fully de-stress is a potent one, as Tim Swannie, director at Home Hunts, can testify. 'Clients often mention A Year in Provence – our most recent example was a Scottish businessman,' he says.

'The lady of the house read the book five years ago and insisted that her husband follow suit. The family had their first holiday in the area a year later. They're now hooked and looking to upsize from their current property to an estate.'

The Provençal landscape hasn't changed much since Mayle's book was published. 'The wonderful valleys, mountains, vineyards and lavender fields are all still the same, but there are more restaurants and shops to cater for the increase in visitors,' Mr Swannie says. All local agents agree that, as the market throughout France has picked up, the Luberon is more popular than ever and the pretty villages across the region are a huge draw.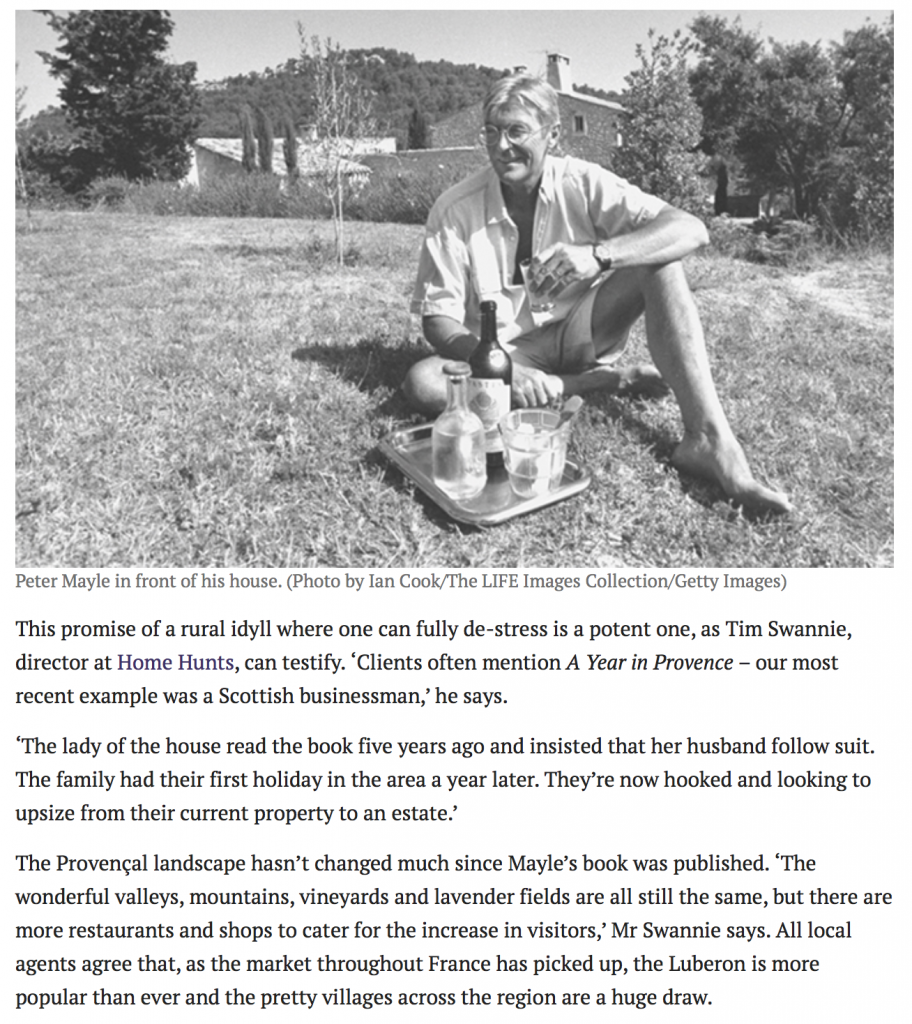 Ultimately, what buyers come looking for here is the lifestyle, which A Year so elegantly describes. As Mr Swannie explains, 'the Luberon is all about pottering around the local markets, shops and vineyards, enjoying a long, delicious, liquid lunch and then relaxing by the pool'. Although some things may have changed (for the better) since the book was published, happily, the region's ability to provide these simple pleasures remains marvellously undimmed.