Great article in the Daily Mail this week regarding the stunning Chateau de La Verdiere in Provence. This amazing property is the largest private chateau in Provence with 120 rooms in total. It needs to be seen to be believed!
The article is full of stunning photos of the chateau, inside and out, as well as lots of information and comments from Home Hunts.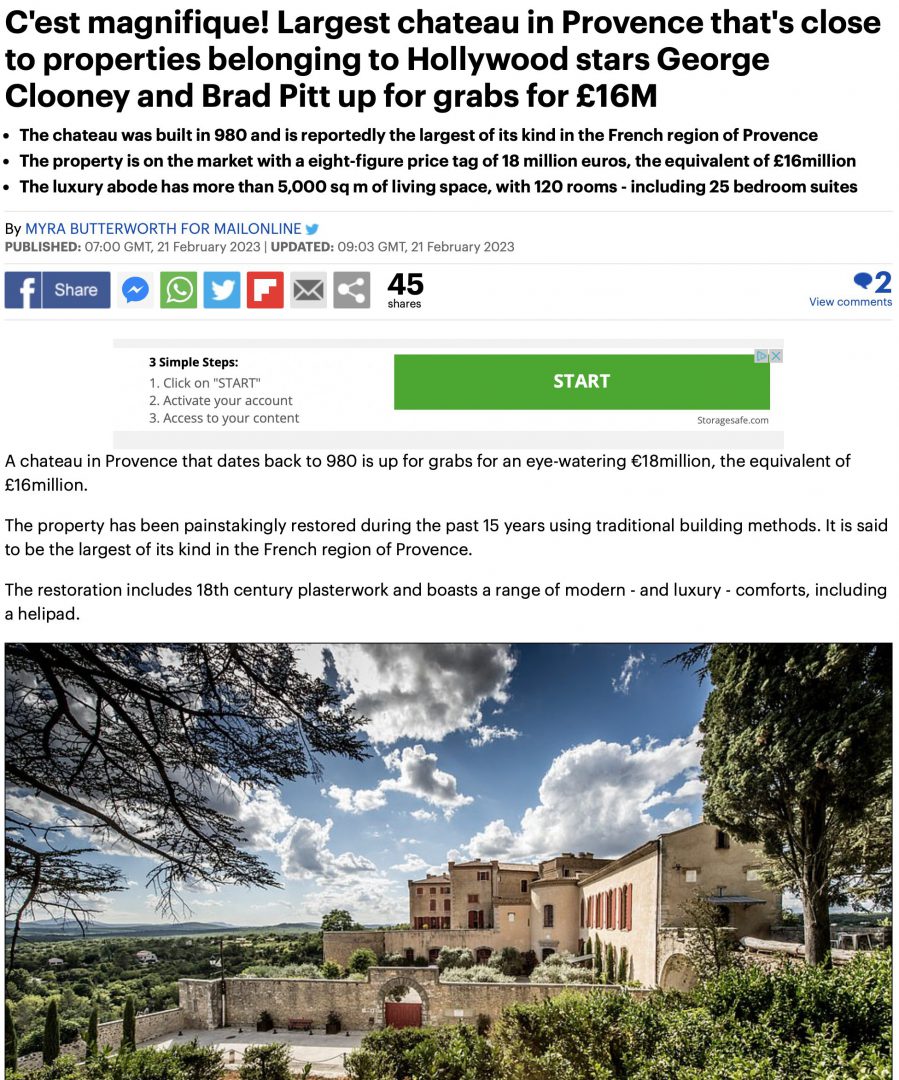 The chateau is located in La Verdiere in the Var, Provence, France. It is around 45 mins from Aix en Provence and one hour from Marseille. Tim Swannie, of Home Hunts, – which is the estate agent handling the sale – said: 'It is not often a home of this size and historical importance comes up for sale.
'The area it is in is a quieter part of Provence that is off the tourist trail. This certainly adds to its appeal for many'
'This lesser-known area has attracted many high profile celebrities over the years such as George Clooney, Brad Pitt and George Lucas, who all own estates nearby, we also recently sold the former home of Eric Clapton which was just down the road.'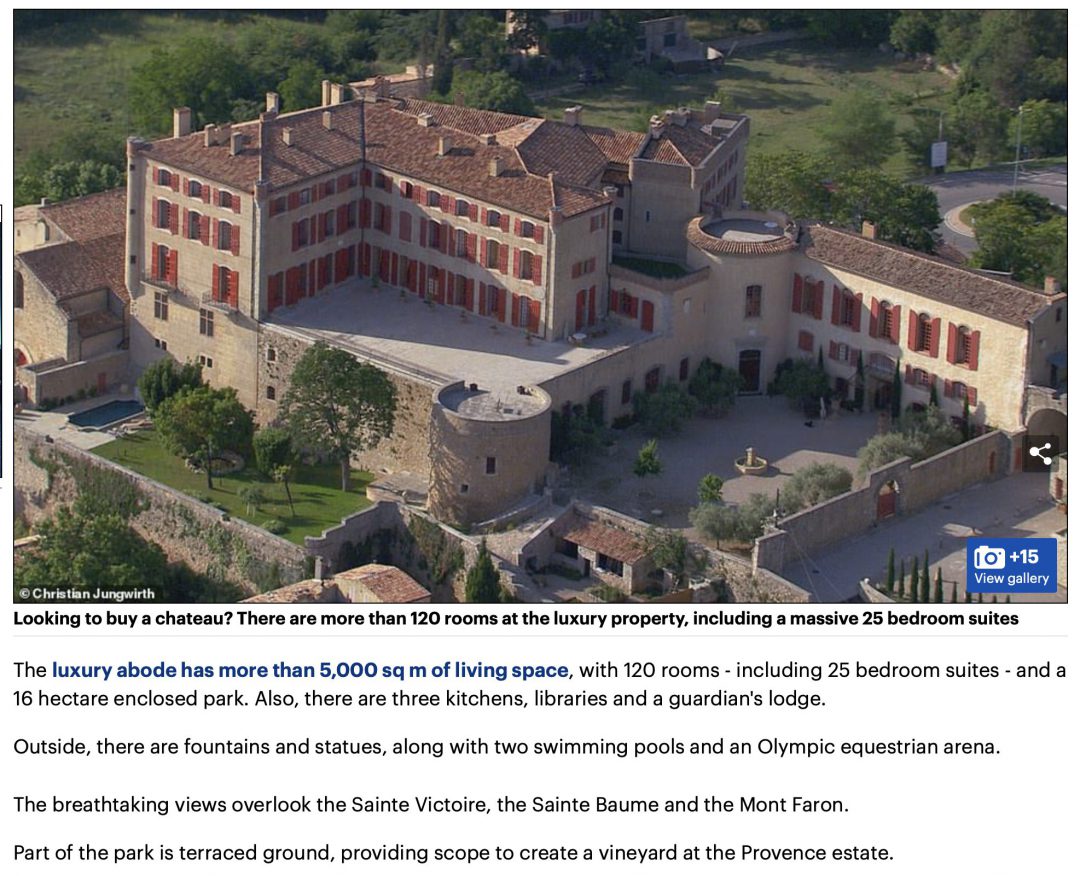 He added: 'This is an area where people come to relax and enjoy the real South of France, there are lots of charming villages and places of interest to visit nearby, such as as the Gorges de Verdon which are described as Europe's Grand Canyon.
'For culture vultures, you are only around 45 minutes from Aix en Provence which is one of the most popular cities in Provence.'
In the 17th century, the chateau was owned by an illustrious family, while in the 18th century, the owner turned it into one of the most luxury residences in Provence.
The chateau has undergone a substantial renovation that has taken many years, and was classified a Historic Monument in 1986.