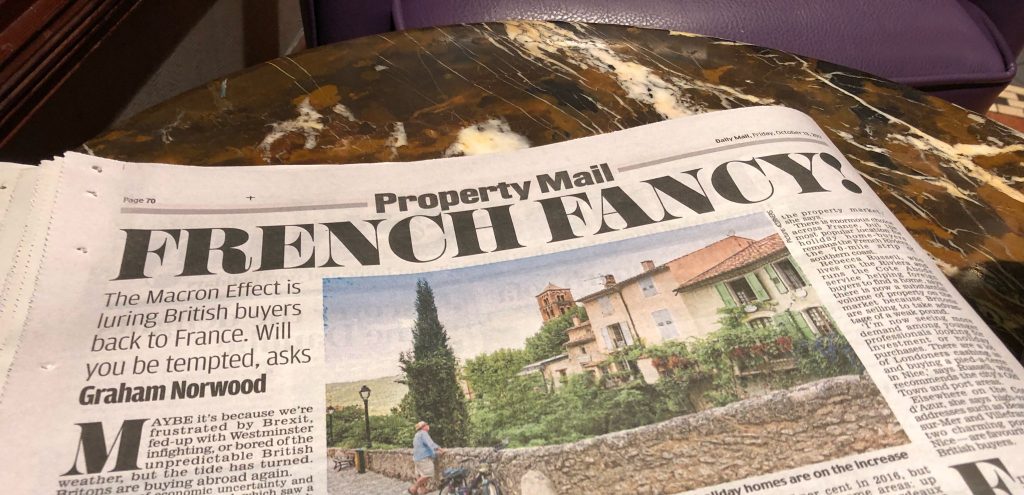 Interesting article from the Daily Mail talking about the French property market and how the election of Emmanuel Macron has affected the property industry in France.
The article includes comments from Tim Swannie, director of Home Hunts as well as some of our partners. Read the online article here
Tim Swannie, of Home Hunts, says the Macron Effect has encouraged interest from UK, European, U.S. and Middle Eastern buyers.

'Macron's committed to reducing taxes for property owners and simplifying the fiscal framework,' he says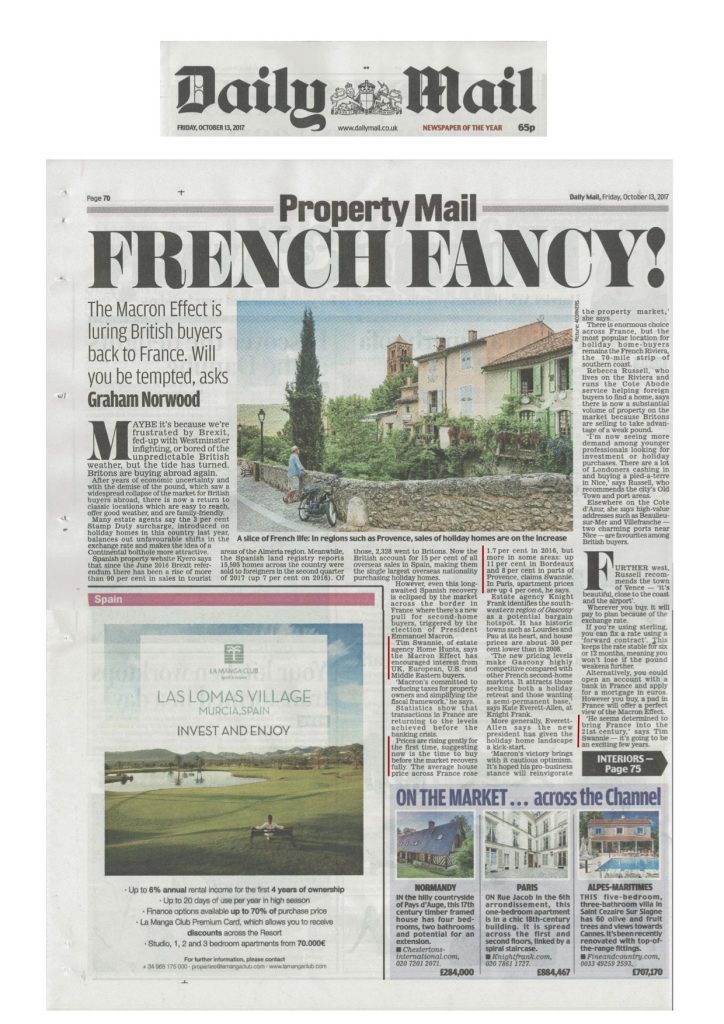 Prices are rising gently for the first time, suggesting now is the time to buy before the market recovers fully.

The average house price across France rose 1.7 per cent in 2016, but more in some areas: up 11 per cent in Bordeaux and 8 per cent in parts of Provence, claims Swannie. In Paris, apartment prices are up 4 per cent, he says.