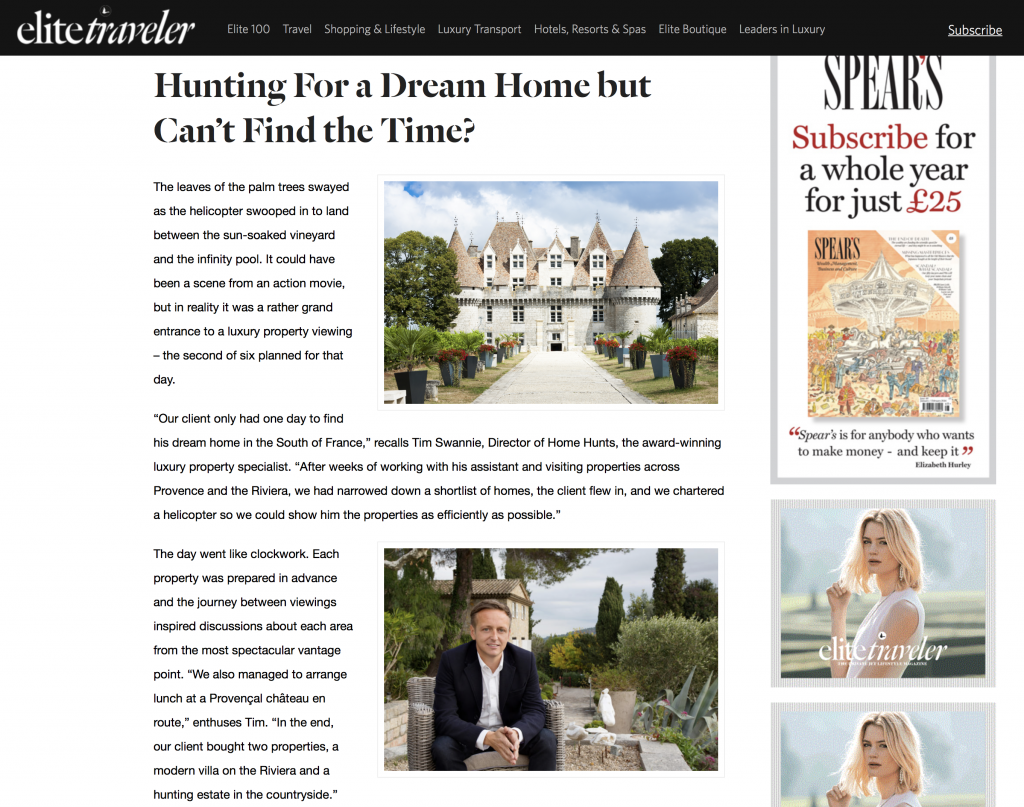 Elite Traveler is the Private Jet lifestyle magazine, it is one of the market leading publications for Ultra High Net Worth individuals from around the world. They recently ran a great article about Home Hunts and the luxury property search service we offer.
The article talks all about how a luxury buyer's agent functions and how we go that extra mile for our clients. It includes information such as:
The secret behind Home Hunts' bespoke service is that they are a dedicated buyer's agent, set up in 2005 by Tim and his French business partner Francois-Xavier de Vial. Home Hunts focus on the high end of the market and they have a team covering all of the prime property markets in France, as well as Majorca, Ibiza, Marbella, London and New York. Acting solely for the buyer means that the Home Hunts team can focus all of their time, energy and support on the client's needs. Consultants search the entire market in order to find the best properties, both on and off-market, to match the client's requirements.