The Financial Times have published this interesting article regarding British buyers and their love for property in the Dordogne. The feature includes comments from Home Hunts and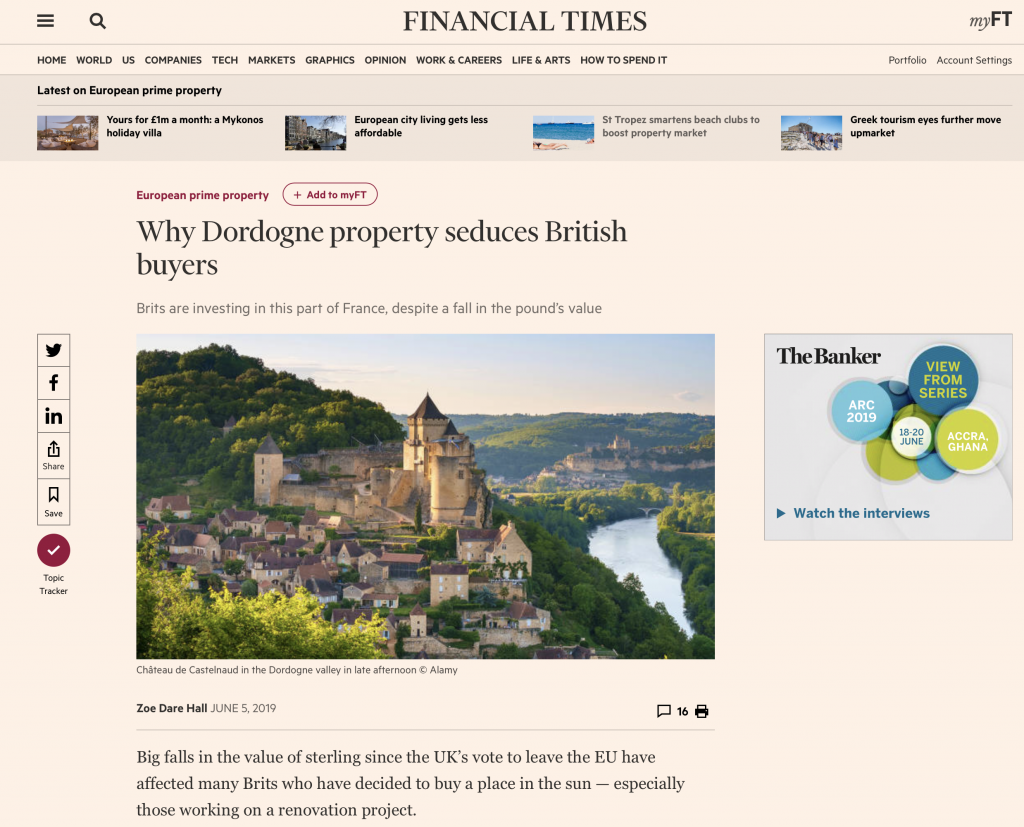 Comments from Home Hunts includes –
For buyers relocating to the region, income generation is key, says Tim Swannie, co-founder of Home Hunts, a French agency. "They typically want to run a B&B or gîte business, or we've had some British clients setting up yoga retreats and antiques centres," he says. Buyers may see potential in a 17-bedroom château needing modernisation near Bergerac, on sale with Home Hunts for €1.26m, or a three-bedroom stone house with studio apartment, two gîtes and a pool on 1.9ha near Vergt, 30km north-east of Bergerac for €763,200.