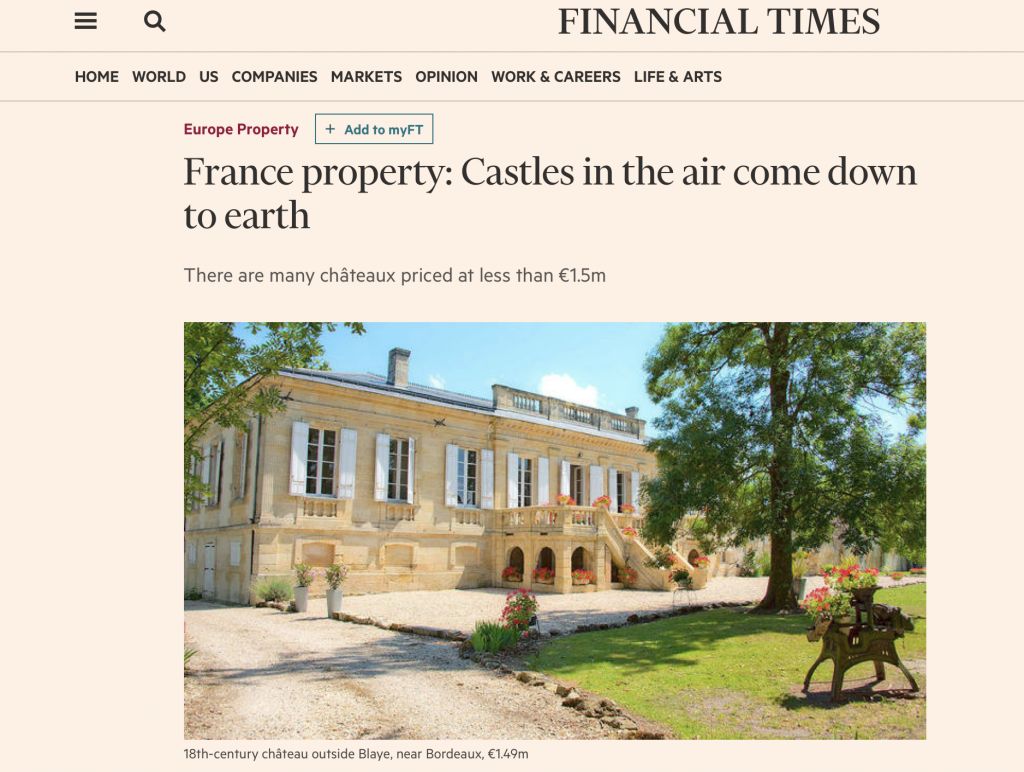 Interesting article from the Financial Times regarding the French chateaux market. There are some interesting interviews with people who have bought chateaux in France and it includes comments from Home Hunts, the buying agent, and some of our partners. It also includes a wonderful luxury property for sale from Home Hunts too!
Tim Swannie, director of Home Hunts, a high-end buying agent, also reckons the château market is picking up. He says it received a welcome boost from President Emmanuel Macron's pledge to spare 80 per cent of households from the annual taxe d'habitation, which will reduce ownership costs.

With a few exceptions — one of Swannie's clients, a well-known London hedge fund manager, has bought five châteaux near Montpellier in as many years — most owners are couples with young children looking for a quiet family retreat.
You can see the full article online here