The Financial Times have just published an interesting story about 'home buying hurdles in the Post-Brexit age' which focuses on the UK clients moving to Europe and the Europeans moving to the UK.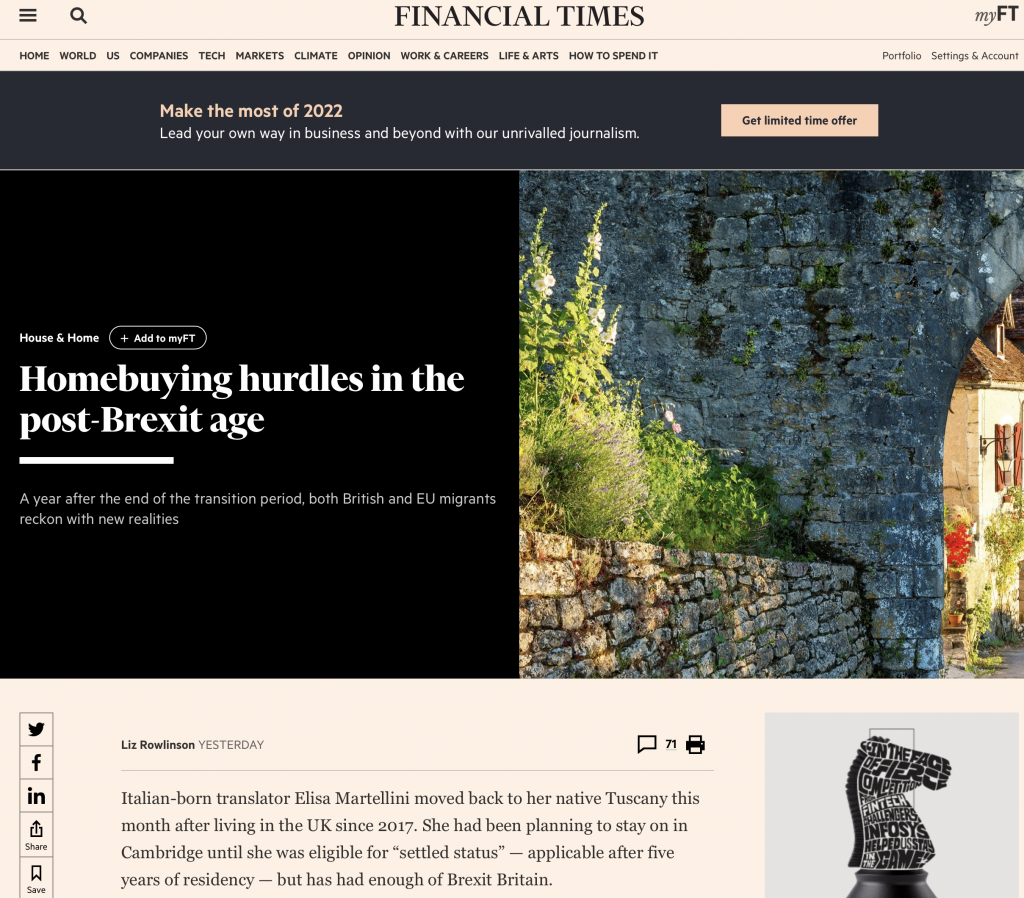 The article focuses quite heavily on the visual situation between the UK and EU. You can see a version of the article here which is not behind a paywall
Before Brexit, Britons who wanted to work, live or do both in the EU could just jump on a plane and start a new life, with plenty of time to register and apply for the relevant residency card in their country of choice. Now those hoping to spend more than 90 days in an EU country often need to apply for a visa before they leave the UK, and each country has its own residency requirements.
In Europe, Spain and Portugal remain two of the most popular locations for an affordable retirement in the sun, according to visa firms and estate agents. Many Britons started applying for the non-lucrative visa (NLV), which allows financially self-sufficient non-EU applicants to move to Spain. This visa had been an especially popular route for Americans to work remotely in cities such as Barcelona. But last year the terms of the visa were altered to prohibit new applicants from working.
"A year on, there's now a wider understanding these visas are only suitable for non-workers and retirees," says Melanie Radford, a relocation specialist at My Lawyer in Spain. "For those who do want to work, the golden visa [offered with a property purchase of €500,000 plus] is by far the best option if they can afford it."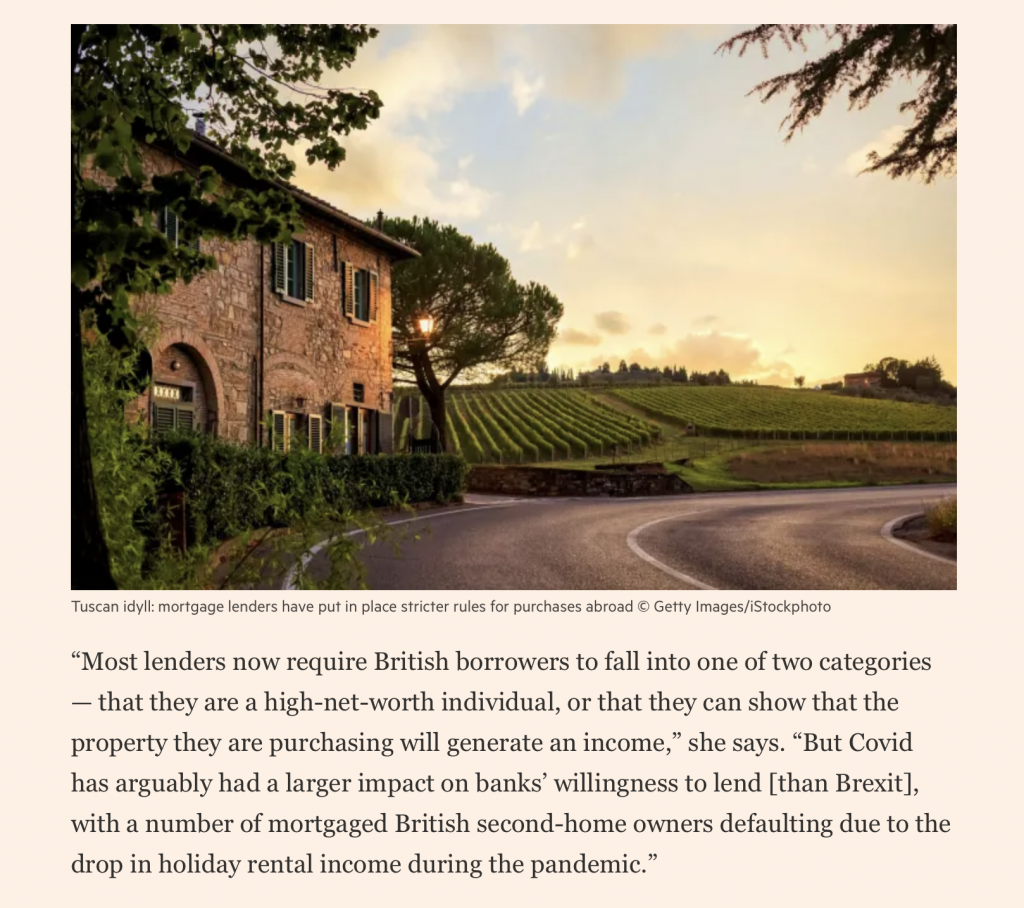 Recent regulation changes may yet make life easier for some workers looking to relocate to Spain. At the end of last year, a digital nomad visa passed through the Spanish parliament and is expected to be introduced this year — though the scheme has already been criticised by some expat workers for its tax implications. At the same time, the application process for the NLV through the Spanish consulates in the UK has been streamlined — for the London branch there's a new live online appointment booking system, with visa approval times reducing considerably from the two to three months being reported in the middle of last year. Karen McDonagh from Leicester received her NLV in eight days and moved with her partner to the Valencia region in October.
From November it also became possible for over-65s in receipt of a UK state pension to apply for an NLV without being required to take out private medical insurance (as younger visa applicants for this visa are required to), meaning that moving to Spain for retirees is not quite as expensive as it was a year ago. This is not the case for people moving to France, says Verity Reeve, the owner of the Brittany-based agency LBV Immo. "The need for both proof of financial resources and medical insurance [for a long-stay visa] have caused some people to back off from plans to relocate fully." Last year, a couple over 65 had to show net household income of about €1,350 per month, she says; for working-age people, it was €1,230.
Among buyers spending €1m or more on a property in France, there's been a marked drop-off in those relocating full time, says Tim Swannie of buying agent Home Hunts. "But some Britons have bought properties to use as second homes for now, hoping that visas will be easier to obtain in a couple of years."
Read the article online here but it is behind a paywall, you can read it here however