The FT published an interesting article at the weekend which focuses on Lake Annecy and the craziness of the property market in this beautiful part of the world.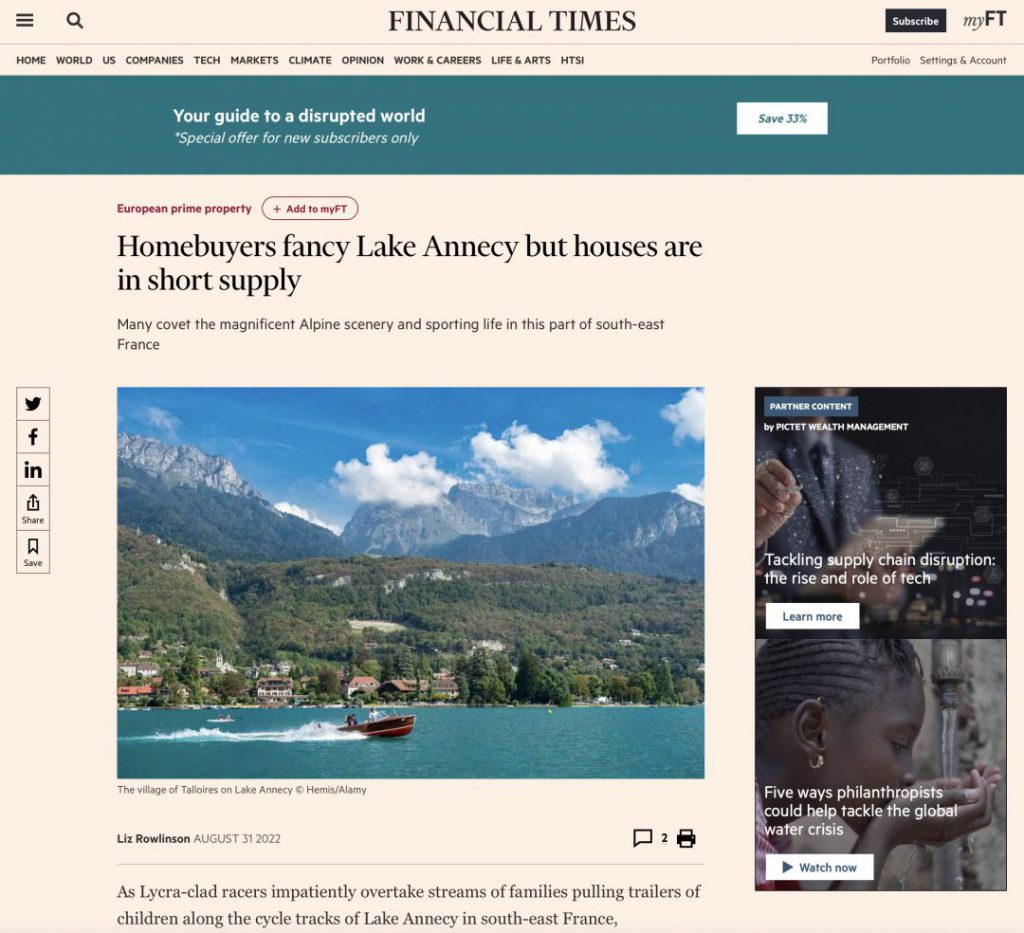 As Lycra-clad racers impatiently overtake streams of families pulling trailers of children along the cycle tracks of Lake Annecy in south-east France, paddleboarders and bathers pack every patch of plage around the ancient village of Talloires.
It's been a busy August on the Alpine lake that attracts visitors with its outstanding scenery and proximity to Geneva and Lyon. In the two years since the start of the pandemic, homebuyers too have been out in force — but houses are in short supply.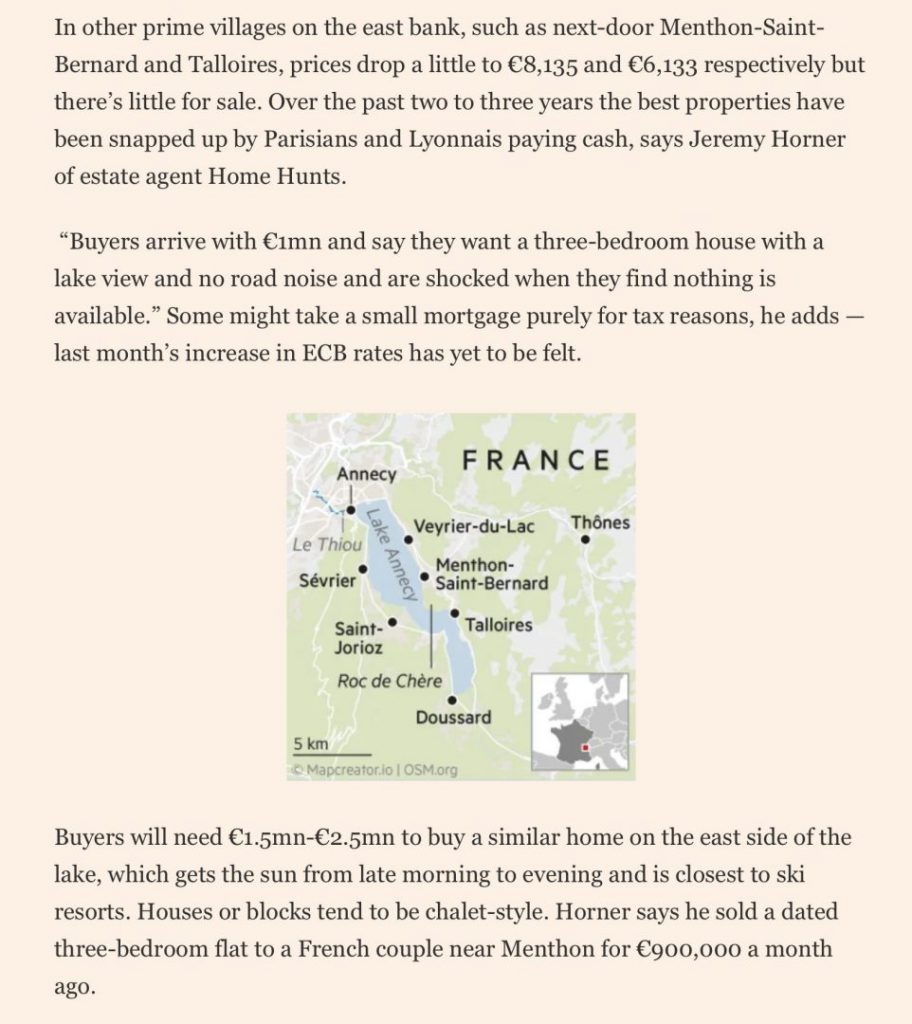 This is a great article which includes comments and properties from Home Hunts – Read the article here