The Financial Times published a very interesting article at the weekend about the property in Nice on the French Riviera.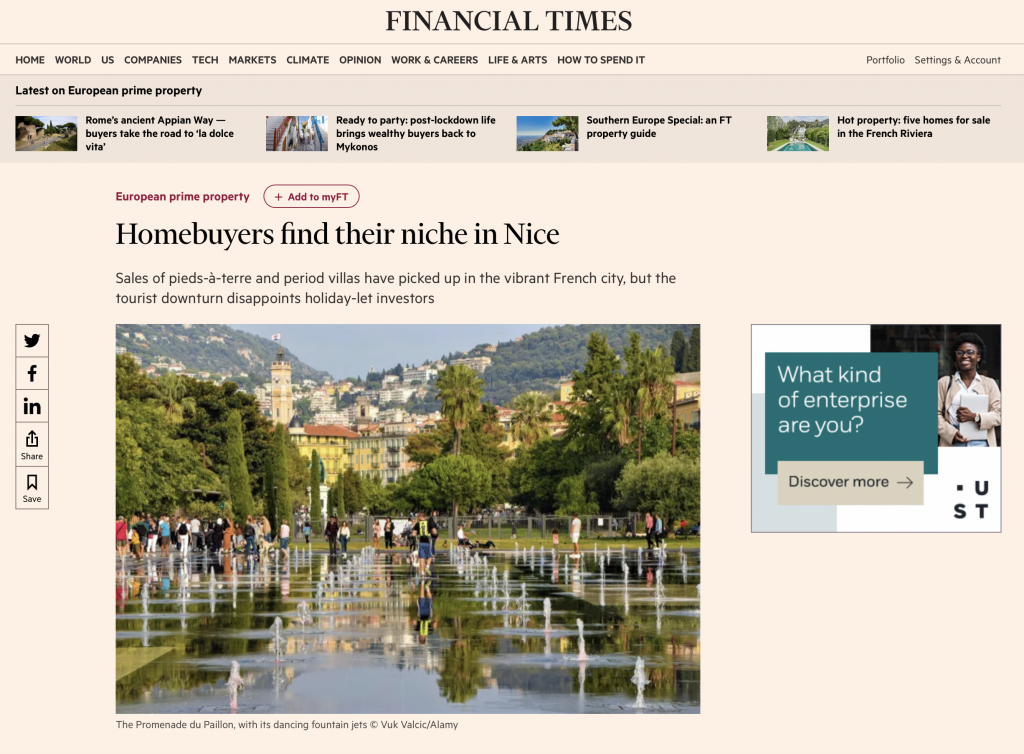 The article includes comments from Home Hunts and some of our clients. It also includes two beautiful properties from Home Hunts in the Nice area.
Aristocrats, royalty and artists began flocking to Nissa La Bella (Nice the fair) more than a century ago, lured by its mix of seafront Beaux Arts buildings and the Baroque architecture in its Old Town.
Last month, Unesco added Nice to its World Heritage List, honoured for being the "winter resort town of the Riviera". But the city has never been just a resort town. While sometimes overlooked by prime property buyers who fly in to the city before swiftly moving on to Saint-Jean-Cap-Ferrat or Cannes, Nice's convenience and vibrant cultural scene has long appealed to buyers from Paris, northern Europe and the US. And sales have picked up this year.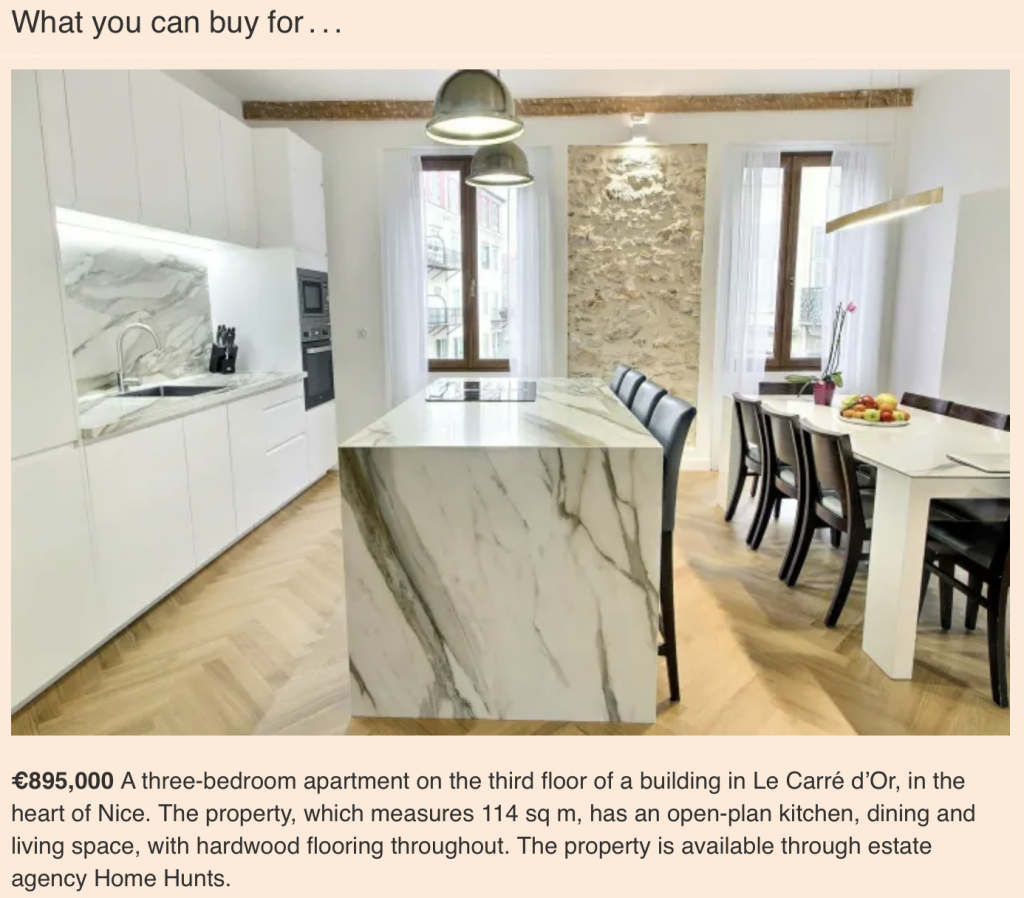 Wealthy international buyers prefer the chic seafront district of Le Carré d'Or for its position behind the Promenade des Anglais and the pink-domed Le Negresco Hotel.
It's where Oxford-based Victoria Harris and her husband are shopping for a period apartment for between €250,000 and €300,000. Working as part of British Airways' cabin crew, she once lived near Cannes for a stint. "We planned to buy last summer but are now back looking for something a street or two back from the Promenade des Anglais," she says.
"Our budget won't go far in Cannes, but we prefer the atmosphere of Nice. The restaurants are more innovative and diverse than elsewhere on the Riviera." Like many other buyers in Nice, Harris is looking to find a place that she can rent on Airbnb when she isn't using it — but this may be less profitable than it once was, not least because of the drop in tourism levels since Covid-19 arrived.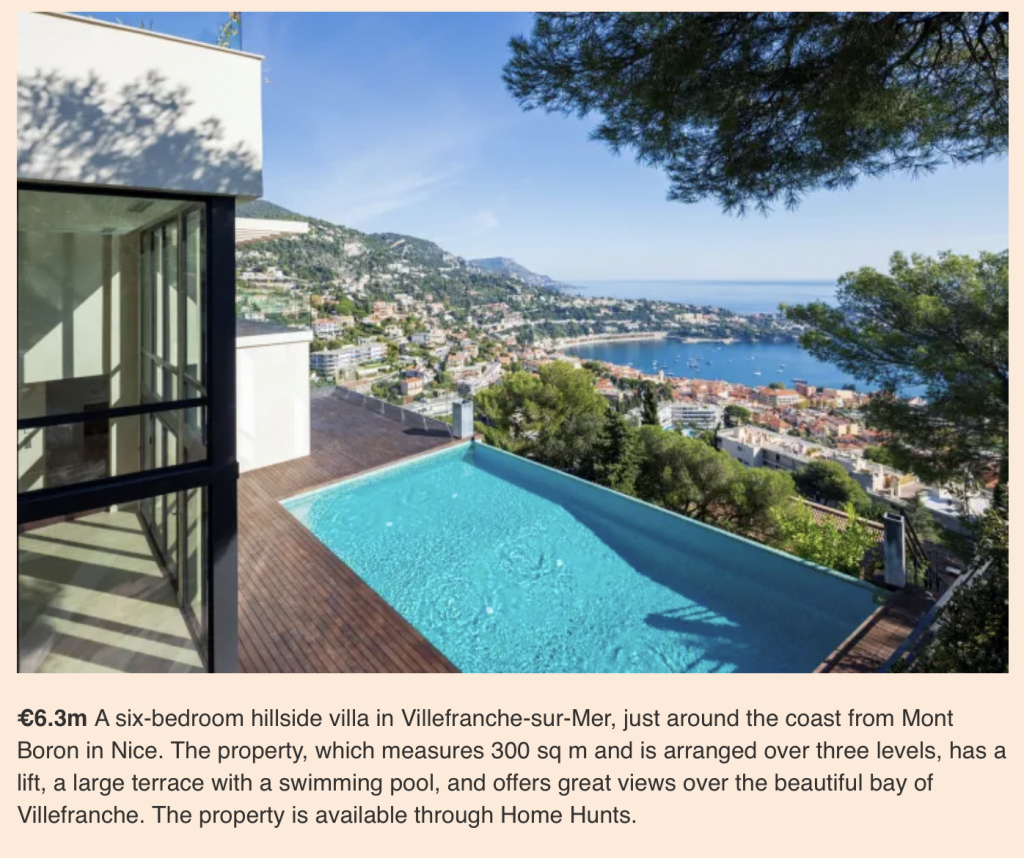 Next to Mont Boron is Villefranche-sur-Mer, loved for its charming medieval village full of cafés and restaurants, says Tim Swannie of Home Hunts, a buying agent.
"It's only 15 minutes' drive or a train journey into Nice, with superb views across to Cap Ferrat." He says it's possible to find a village house there for around €600,000, but there are many villas going for between €1.5m and €2m — or €5m plus for those on the hillside with the best views.