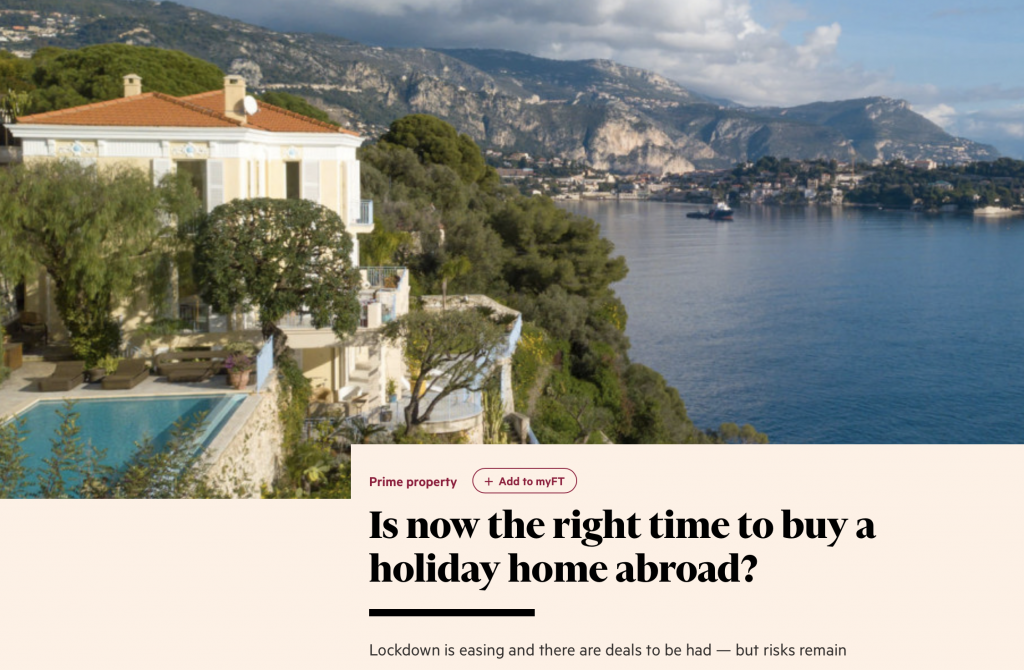 The Financial Times have published an interesting article today focussing on the holiday home market around the world.
The article talks about the situation with the property markets in various prime locations around the world and how it has been affected by the Corona virus. They interview some buyers and also speak to a number of agents and property specialists including Home Hunts (naturally) to get a feel for what is happening in different countries at present.
As well as the interviews, there are a number of beautiful properties for sale from around the world, including this stunning French Riviera home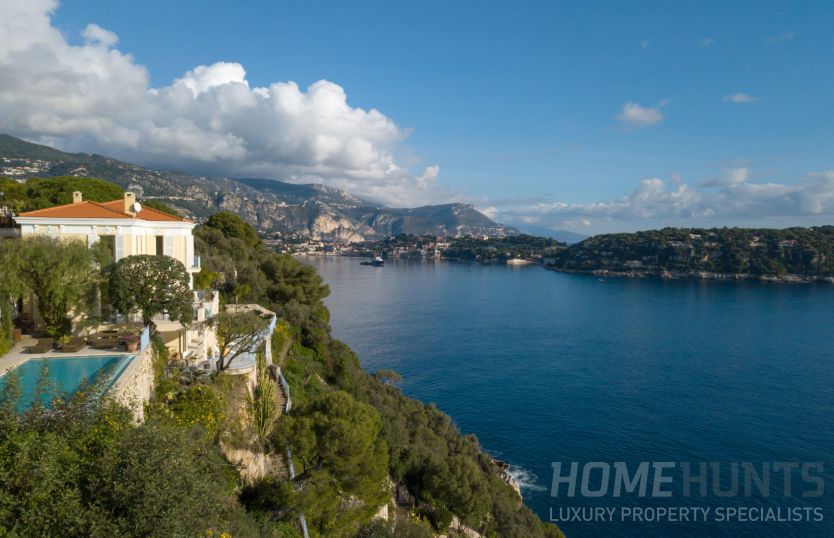 Tim Swannie, director of Home Hunts was interviewed earlier this week by the newspaper and some of his quotes were included in the article:
"We have managed to agree a small number of sales in this period, predominantly with clients who viewed before the lockdown," says Tim Swannie, director of buying agent Home Hunts.
Despite the difficulty in visiting and buying during lockdown, potential buyers have still been searching for holiday homes. While a lot of this might be put down to idle scrolling, some agents believe it is a sign of pent-up demand.
Swannie says that compared with the same period last year, inquiries at Home Hunts were down only about 12-15 per cent during lockdown, "which we have found quite encouraging. Over the past 10 days, inquiries [in France] have increased quite dramatically, particularly from UK and European buyers," he adds. "It feels like it is going to be a busy summer."
Travel restrictions have caused problems around the world over recent months, the holiday home market has suffered as a result and the article also says:
"Closed borders and travel bans have meant that the number of flights operating are well below usual volumes. As of the beginning of June, some European countries were recording a decline in traffic of more than 90 per cent, according to OAG, a consultancy tracking flights around the world.
This is beginning to change, however. Some budget airlines, such as Ryanair and easyJet, are expected to resume flights this month or next — albeit at a significantly reduced capacity. British Airways is planning to restart a large number of flights in July. Air France is aiming for a gradual increase from this month.
Borders are due to open across Europe next week so we are all looking forward to slowly getting back to normality…. If you are interesting in finding your future holiday home in France, have a look through the Home Hunts website. To read the full article in the Financial Times click here