Interesting article from the FT focussing on the Monaco property market, particularly the new 'Mareterra' project which is reclaimed land that is being developed into uber-luxury villas and apartments, as well as shops and a small port.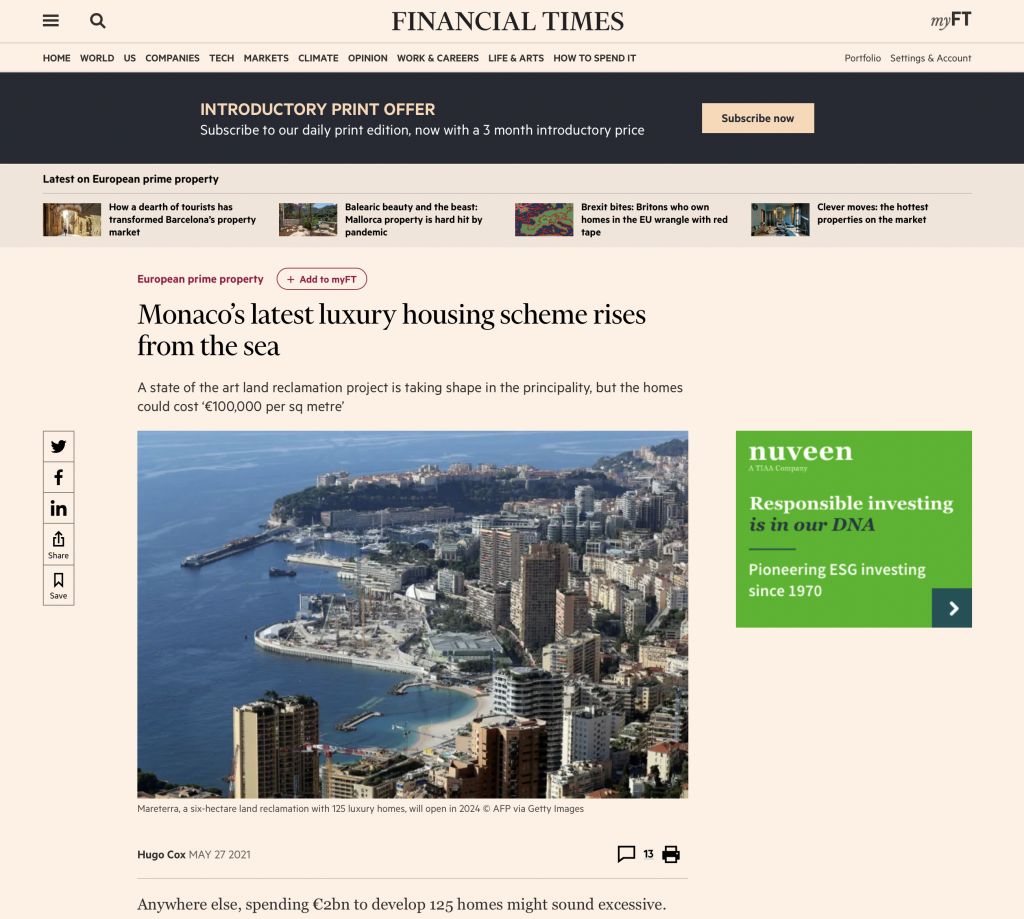 The article begins with – 'Anywhere else, spending €2bn to develop 125 homes might sound excessive. But this is Monaco, the glitzy, low-tax principality on the French Riviera, and those homes are to be built on Mareterra, a six-hectare, state of the art land reclamation. While the development will include additional facilities such as a park, shops and a small port when it opens in 2024, the money from home sales is the big draw for the private investors that are funding the project'
The FT spoke to Home Hunts director Tim Swannie who confirmed that 'Home Hunts has sold three times the number of French homes to Monaco residents between January and March this year than they did over the same period in 2020. "More than a year after lockdown ended, the majority of our buyers in the plus-€5m home market in Provence and the French Riviera are still from Monaco"
Home Hunts work with international buyers and help them to find their dream homes and investment properties in the prime properties markets of France, Monaco, Spain and Switzerland.