The 16th century French chateau, remodeled in the 18th century, is set at the end of a long driveway, surrounded by meadows and a wooded park, featuring a lovely restored pigeonnier. Read the full article here
Renovated for modern living, the French chateau features bright living spaces with moldings and fireplaces, with an authentic kitchen in the oldest part of the castle.
On the first floor is the master suite with a large dressing room and a bathroom with a cast iron bath, and there are 5 additional bedrooms and 3 baths.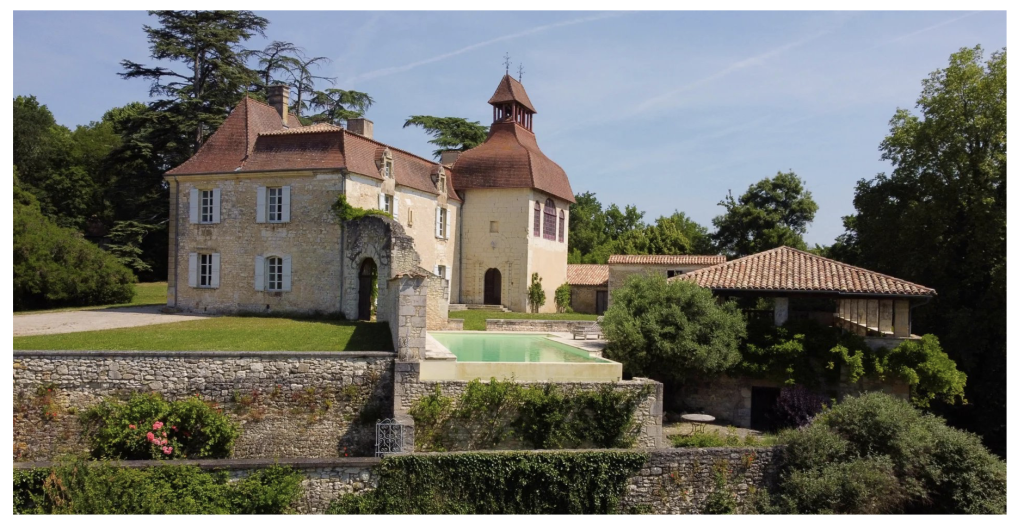 The attic can be converted into further accommodation, and the chateau is accompanied by a 3-bedroom caretaker's house.
Behind the chateau, an enclosed courtyard with a lovely infinity pool and covered terrace overlooks the castle moat and its 2 fountains.