Grasse, the renowned international capital of perfume and a UNESCO heritage site, holds a timeless allure for fragrance enthusiasts and connoisseurs alike.
With over 60 active perfume businesses in Grasse, its perfume history dates back to the 16th century, when glove makers famously delighted Queen Catherine de Medici with their sweet scents, created to perfume their leather.
Over the centuries, the hills of Grasse have been used in some of the finest scents in the world.
Chanel has sourced its flowers from Grasse for over a century, using the jasmine and roses grown in the fields of Grasse in its iconic Chanel No 5 perfume since 1921.
The rise in French haute perfumery in recent years is due in large part to the presence of iconic luxury houses in Grasse.
In 2016, LVMH opened 'Les Fontaines Parfumées' in the heart of the village, a new perfume house shared by Maisons Louis Vuitton and Christian Dior. And last year, Lancôme purchased a centuries-old organic estate in Grasse, called Domaine de la Rose.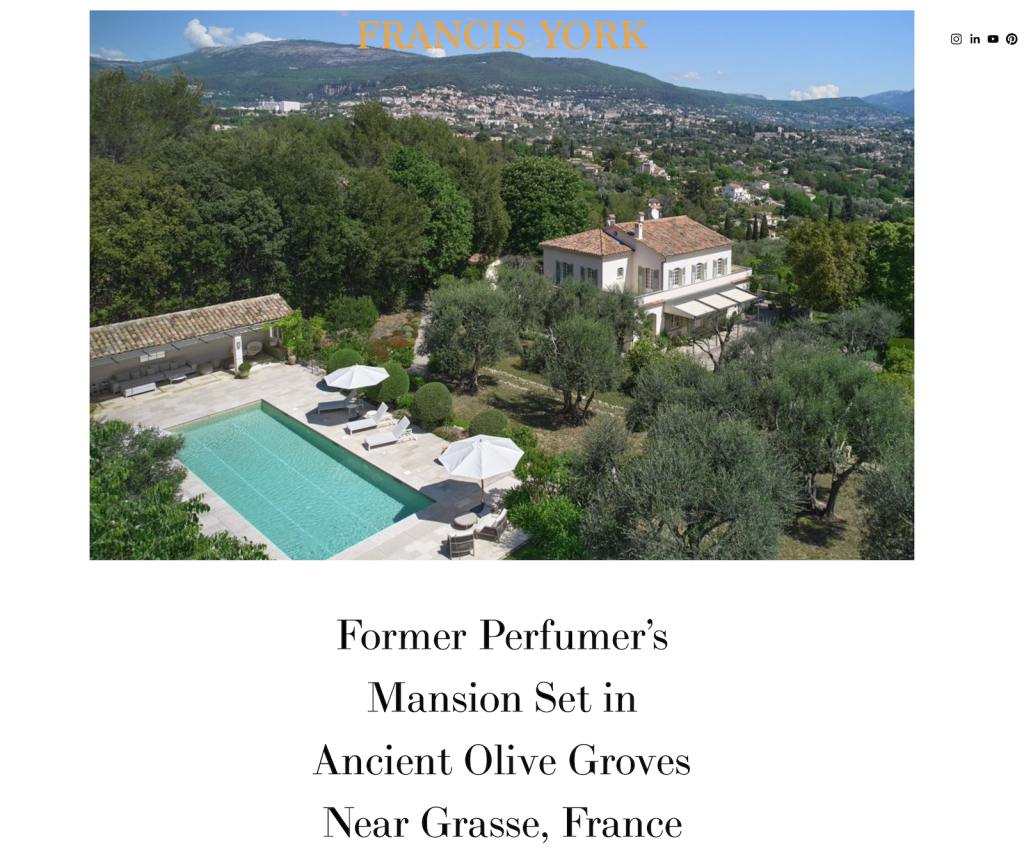 Tucked away in the countryside in the peaceful Saint Jacques area of Grasse, this charming French property for sale was originally built in 1935 for a local perfumer family from the area and the enclosed property is accessed via a private electric gate.
There is a 5-bedroom bastide, a 2 bedrooms guest house, a pool house, and a covered carport for 3-4 cars.
The main house features an impressive entrance hall, an open-plan living/dining room with fireplace and large windows, and French doors which open out onto the terraces.
A separate breakfast room and large dining kitchen with an island open out onto another shady terrace and garden at the back of the property.
Nestled in 2+ acres of landscaped grounds, the property offers an idyllic lifestyle on the French Riviera with a swimming pool, and several sunny and covered terraces, lawned areas and a boules court, an orangerie, and a lovely olive grove.
Surrounded by rolling hills, the French town of Grasse offers an authentic and more relaxed South of France lifestyle, an attractive alternative to the glitz and glamour of the French Riviera coast, just 20 minutes away.