Great article from Fran Marcellin in French Property News magazine this month which talks about the process of finding a french property to use as a holiday home.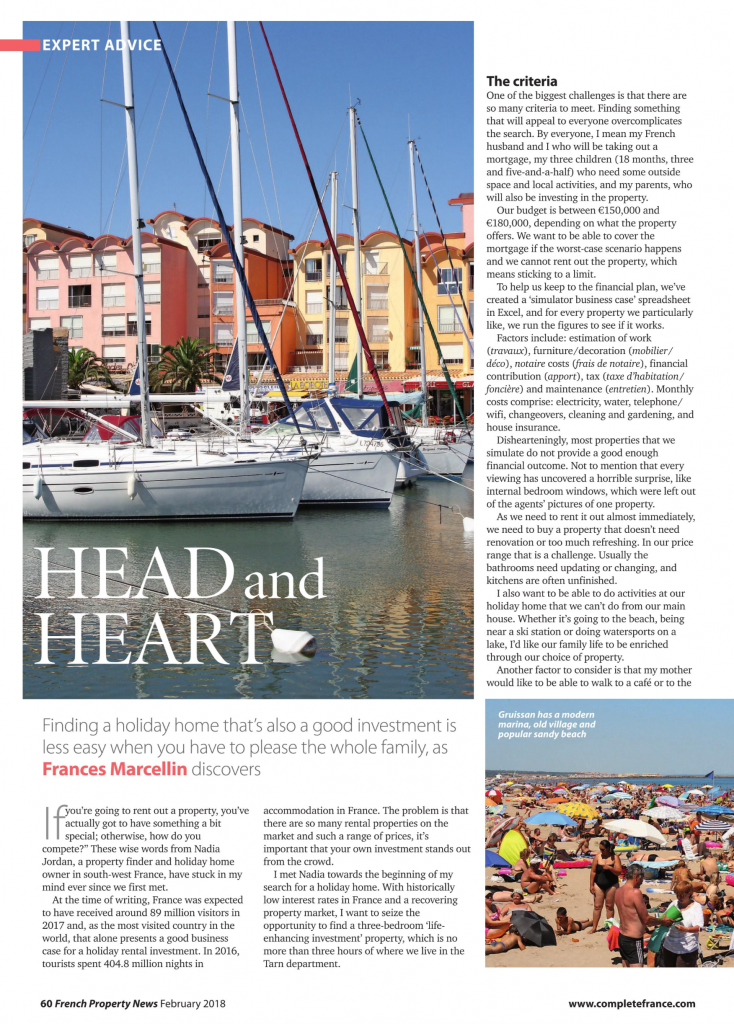 Fran has been looking for a second home in the Minervois and parts of the Aude, as well as a few other beautiful french villages. She shares her experiences and offers advice about buying a french property. The article includes comments from Home Hunts and some of our french immobilier partners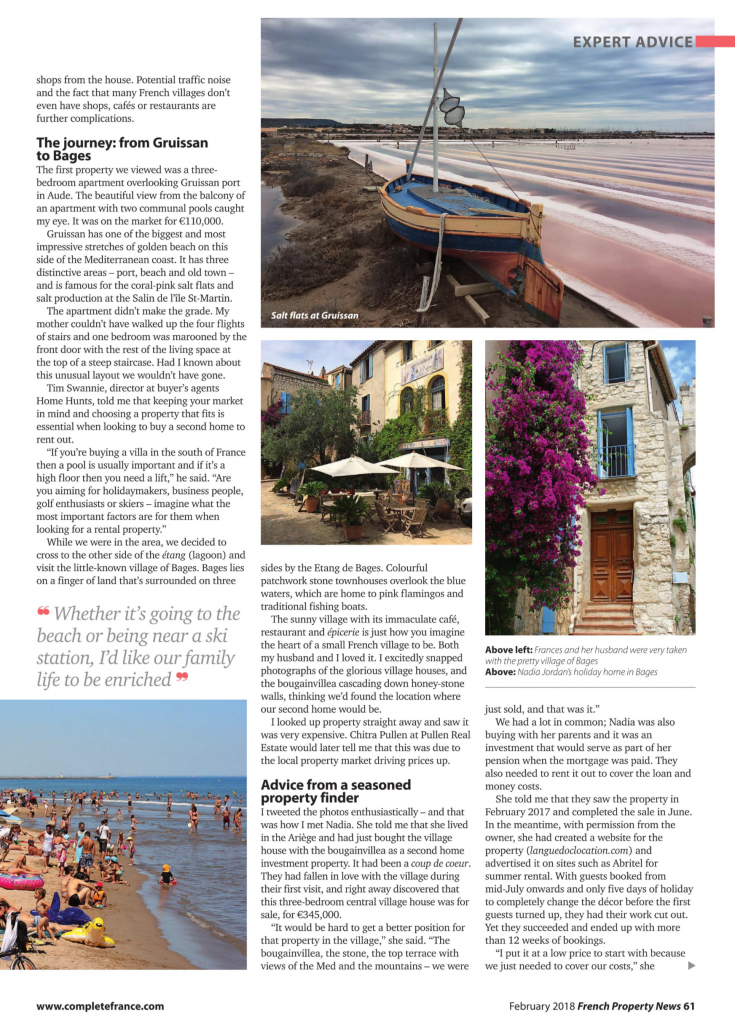 This article makes a really interesting read and includes advice from property finders about the French property market. We hope you enjoy!