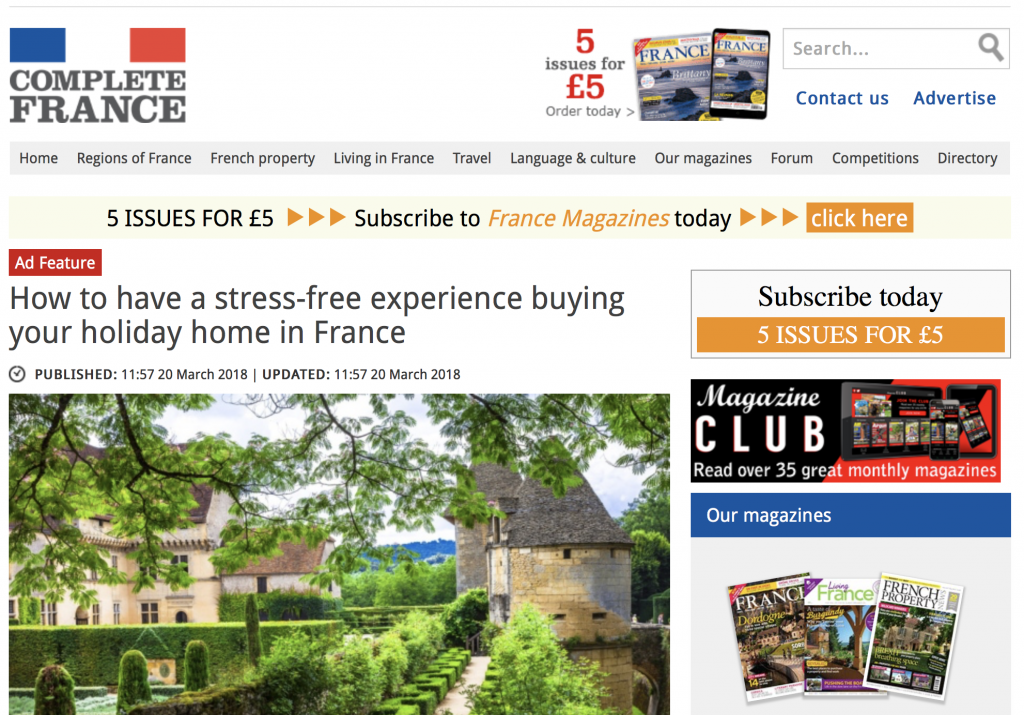 Great article from French Property News Magazine and their associated website, Complete France. The article talks about the property buying process in France and includes comments and tips from Home Hunts direct Tim Swannie, including:
"Having to discuss a property with local agents in French can be fraught with stress for buyers if they don't speak the language," says Tim Swannie, Director at Home Hunts, a buyer's agent based in France. "It's hard enough in English to make sure you ask all the right questions about one of the biggest purchases you'll ever make in your life. Finding the right French vocabulary to discuss issues from structural problems to contract clauses – and understand the responses – can feel impossible for people who don't speak fluent French."
This is one of the areas where Home Hunts can help their clients most. With a team of 35 consultants living in France, each has local knowledge and speaks a minimum of English and French. As a buyer's agent, Home Hunts' consultants works solely on behalf of the buyer – a relief for clients as the French selling agent acts very much in the interests of the vendor – negotiating the best deal and holding the buyer's hand throughout the entire process.