French Property News Magazine is the UK's leading glossy publication dedicated to property in France. Well read and well respected FPN regularly delivers up to date news on the French Property market, lifestyle tips, case studies about those living in France and much more.
In the latest issues of the magazine, they have an interesting article about the 'Plus Beaux villages' association in France. If you are a Francophile, you will probably have seen the guide book and/or seen the signs as you drive around the French countryside. There are nearly 160 villages across France which have been voted as the most beautiful villages in France, this article shines a spotlight on some of them and talks about the prestigious award and what it can mean for an area.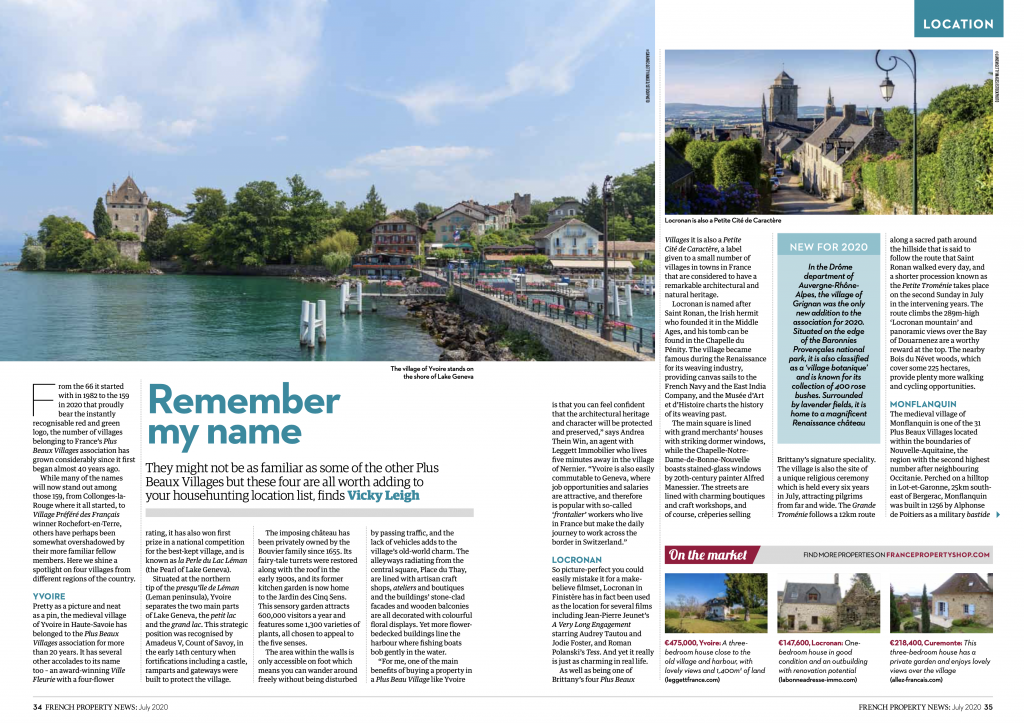 Within the article they discuss some specific villages in many areas of the country and they include a number of beautiful properties from these 'Beaux villages' including two beautiful properties in the Luberon from Home Hunts – Properties in Gordes and Roussillon to be precise.
There is also some quotes from Home Hunts director Tim Swannie – "The Plus Beaux Villages guidebook is well read and the villages are well signposted as you drive around France, which helps to raise their profile and increase tourism in the area," adds Tim Swannie, director of Home Hunts."The most-visited villages tend to develop the best infrastructures and facilities, often with the best options for eating and shopping too, which in turn attracts more visitors."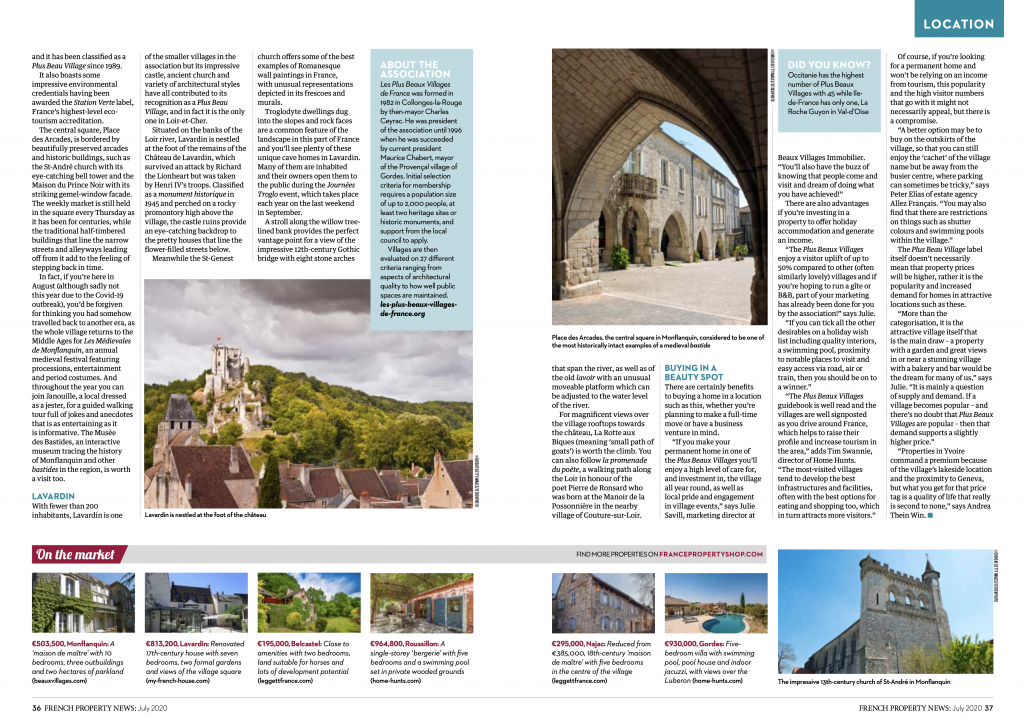 Whether you are looking for a property in a village, a townhouse, a mountain chalet, a waterfront estate or a home in splendid isolation, we would love to help you with your French property search.
Search through thousands of luxury french properties on our website, email us or call us on 0033 970 44 66 43 and we would be delighted to help