French Property News have a wonderful article in their latest magazine where they interview some clients of Home Hunts and look around their wonderful home in Saint Remy de Provence.  The property is so full of charm and character and is in a stunning, sought-after location close to the buzzing town of Saint Remy in the Alpilles Provence.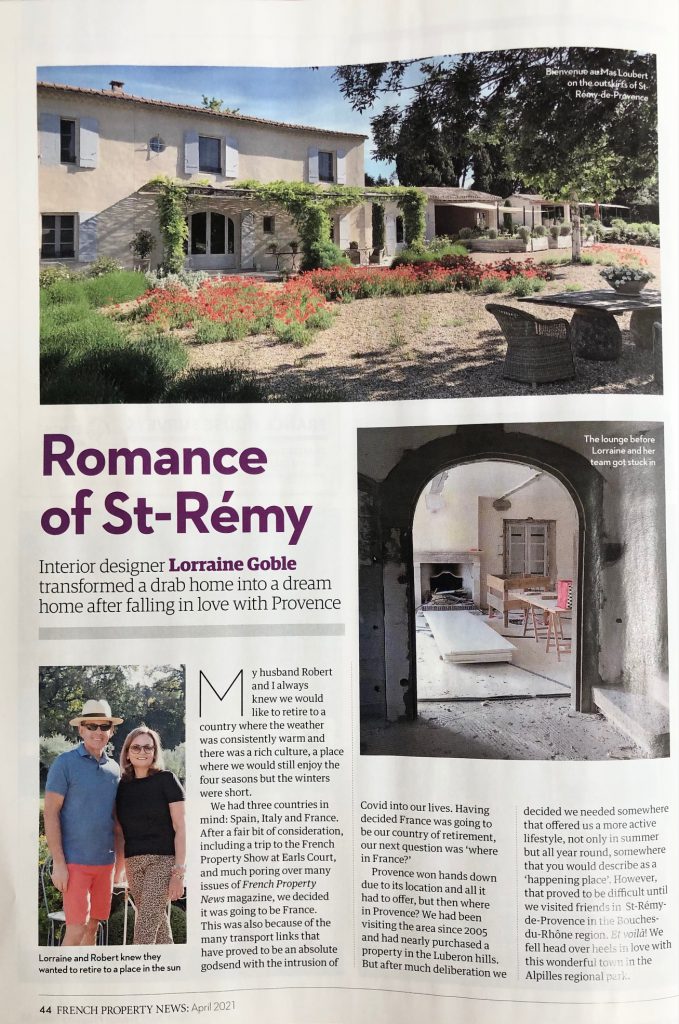 It is a really nice interview and a great read as you find out about the reasons they decided to buy a property in that area, and all of the work they have done to turn the property into the wonderful home it is today. Not only that but the property is currently available for sale through Home Hunts.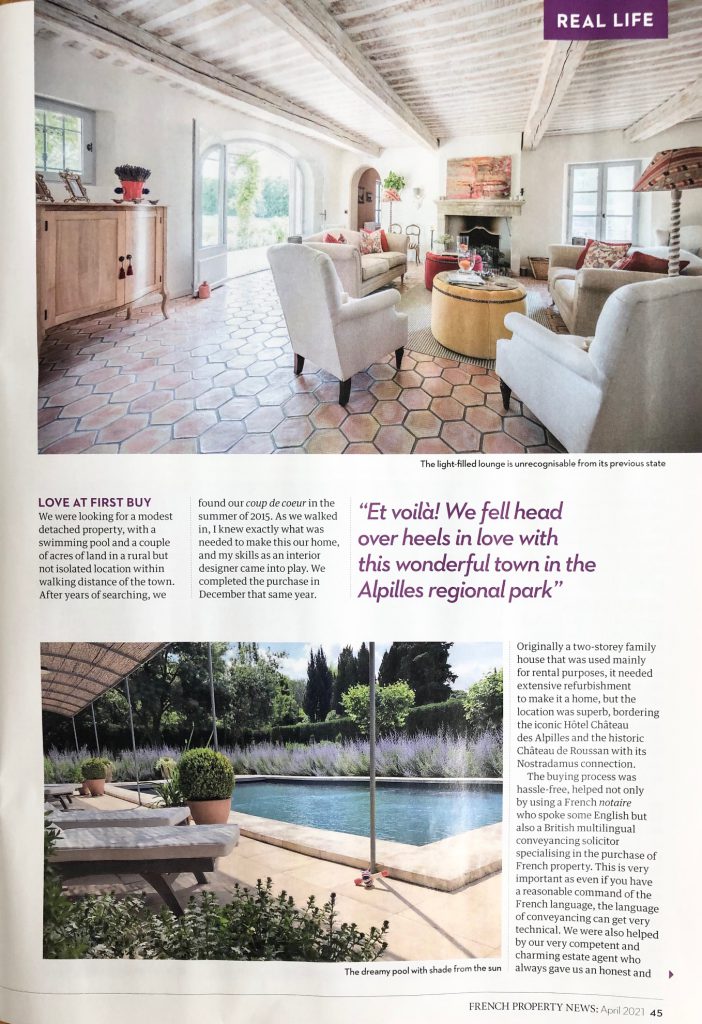 There are some great photos of their beautiful home and some really interesting insights into life in Provence. They talk of their experience of buying the property with Nicola Christinger, Home Hunts manager of Provence and the process they went through with the updates and so on.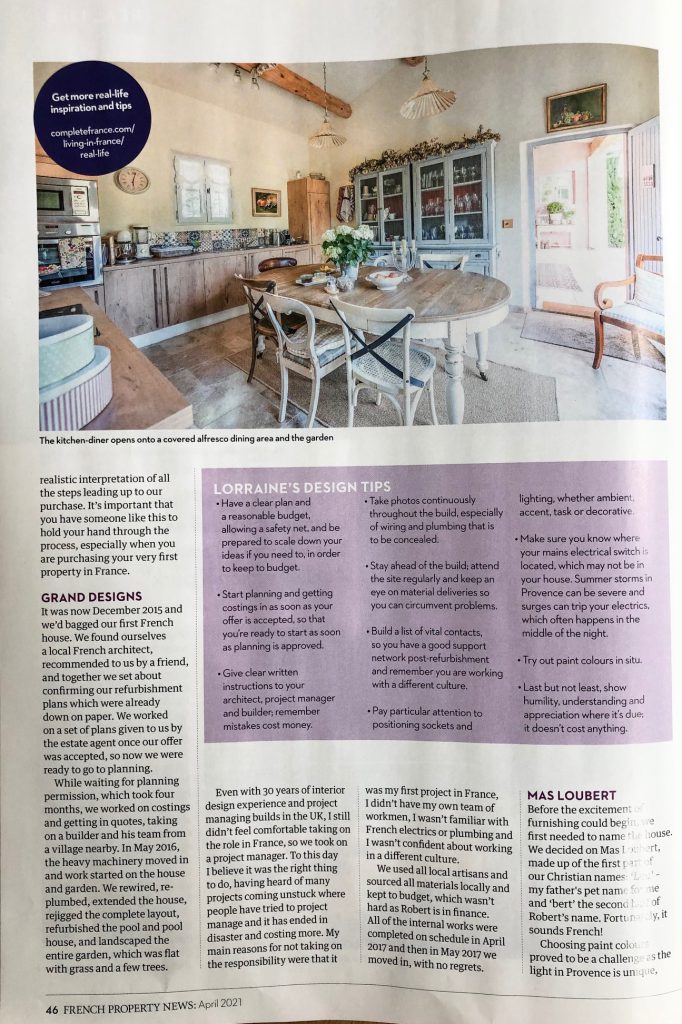 They also offer some design tips and ideas for things to look out for if you are planning on buying a property in France. For more information about this beautiful home, you can contact us on info@home-hunts.media or visit our website.