Interesting article in the Financial Times which covers the topic of cash vs mortgage when buying a property overseas.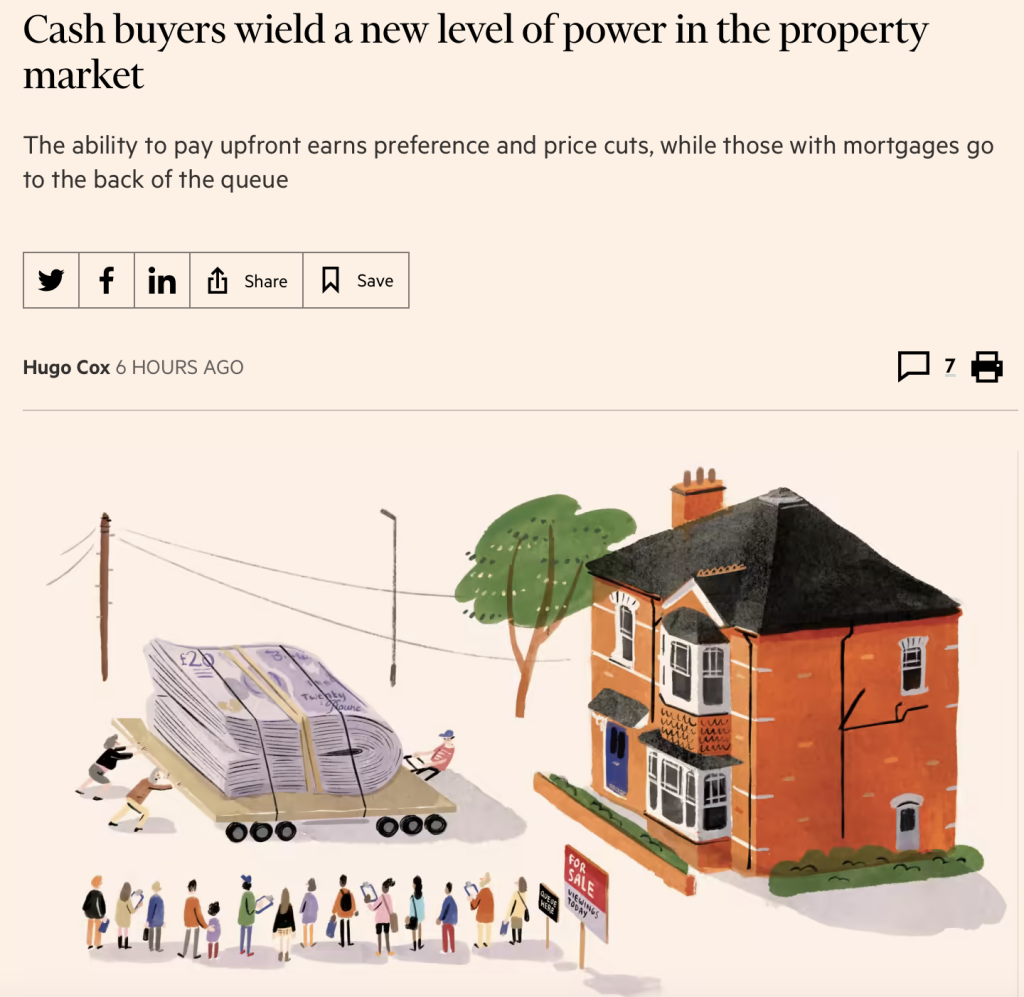 The article includes comments from Home Hunts and some of our partners in France and overseas.
"A few miles inland from Cannes, on the French Riviera, the hilltop town of Mougins has become a popular spot for affluent Parisians and those from abroad seeking a home in which to enjoy the summer holiday season. But buying agent Tim Swannie recently negotiated €300,000 off the €2.9mn sale price of a home in the village on behalf of a client who was buying with cash.
The seller had rejected a mortgaged offer of €2.8mn a few weeks earlier but had received no further offers, despite advertising the home extensively, and was getting worried, says Swannie. "By now, the home had been on the market for nearly five months, during which mortgage rates had increased: our client had cash and was keen to complete as soon as possible."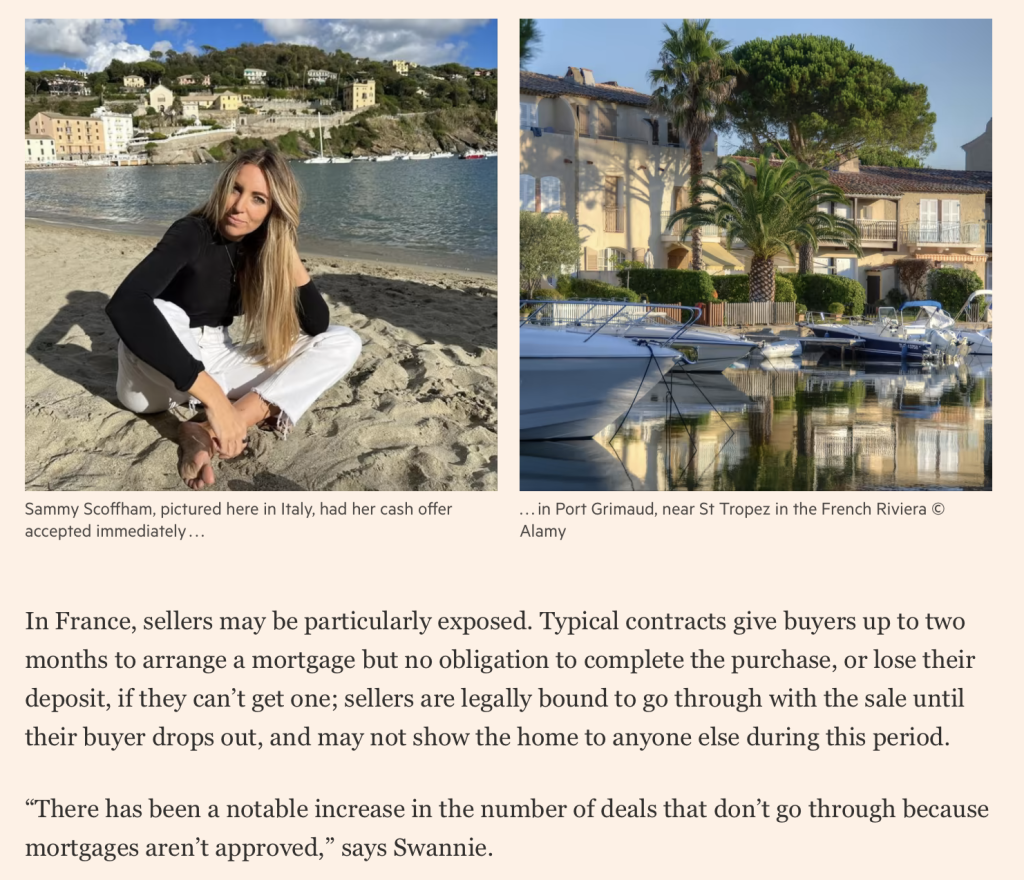 Read the full article here (behind paywall) or see it here – Cash buyers wield a new level of power in the property market | Financial Times