The Financial Times published an article last weekend which focuses on up and coming areas, where you may get a little more for your money… The journalist spoke to Home Hunts and two of our clients who recently bought with us. The article focuses on the Fayence area in the Var, as well as a few other areas further on.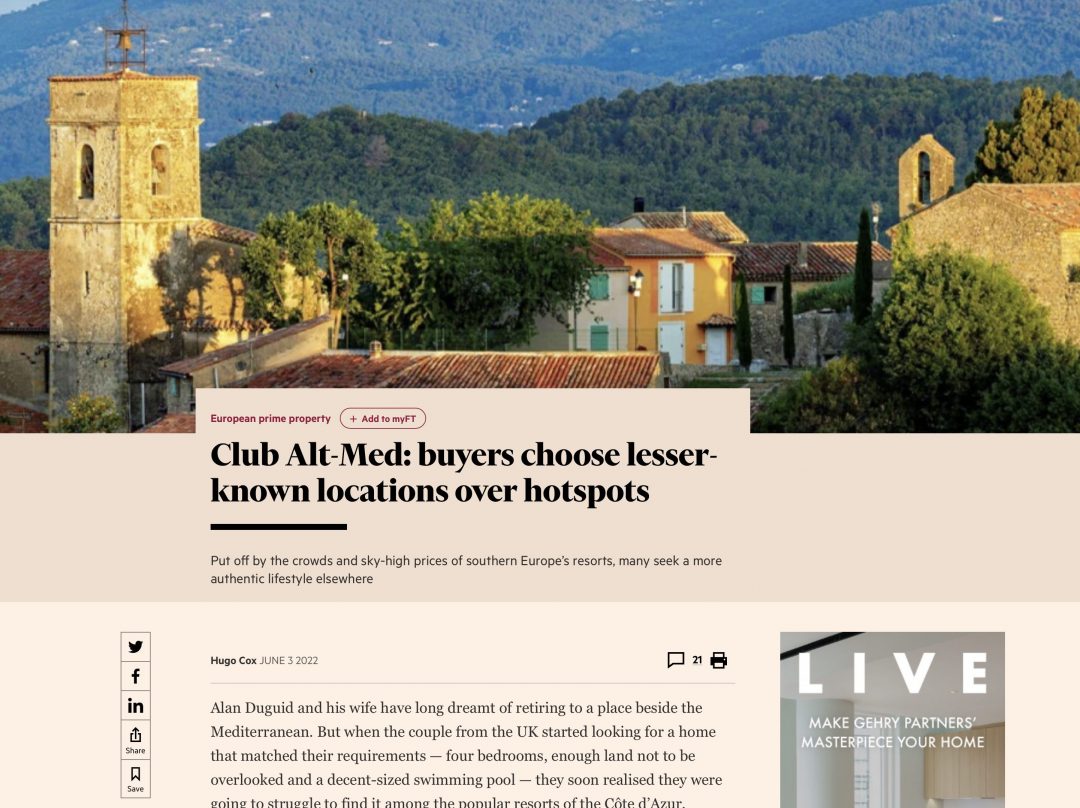 Alan Duguid and his wife have long dreamt of retiring to a place beside the Mediterranean. But when the couple from the UK started looking for a home that matched their requirements — four bedrooms, enough land not to be overlooked and a decent-sized swimming pool — they soon realised they were going to struggle to find it among the popular resorts of the Côte d'Azur. "We had visited Cannes, Antibes, St Tropez, all the way up to Grasse — but the houses were just too close together," he says.
The surge of tourists in the summer months meant little peace and the sprawl of these once-contained towns meant no chance of finding a home within a morning walk to the local high street for a coffee and breakfast. "You had to get in your car to reach a shop or an identifiable centre." Then there was the price. Even if he found one of the rare homes with a good-sized garden and some privacy, Duguid says it would cost more than double their €900,000 budget. So earlier this year, the couple changed tack, buying a detached home with a pool in Saint-Paul-en-Forêt, an unassuming hilltop village about 20km inland. Duguid says he enjoys a sense of seclusion he would never have found on the coast. "And it's half an hour by car to Cannes."
After years of rising prices in southern Europe's holiday hotspots, many property buyers are, like Duguid, turning to lesser-known and more affordable alternatives. And it's not just the cheaper price tags on offer — many say that outside of the region's tourist-clogged resorts they can find a more authentic Mediterranean way of life.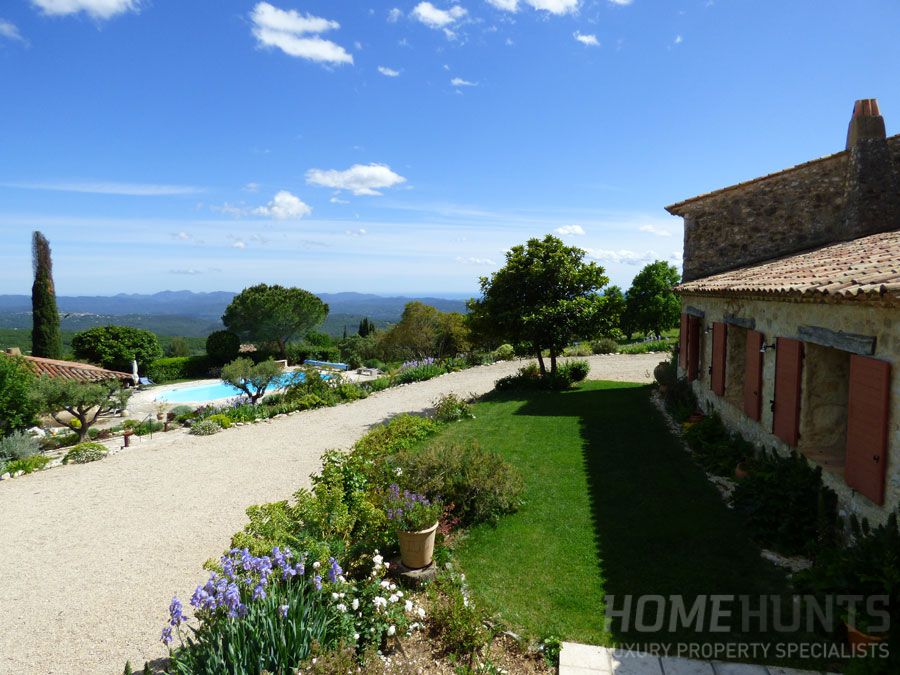 A 15-minute drive from the glitz of St Tropez, La Croix-Valmer — with a good crop of restaurants, secluded beaches and far cheaper homes than its neighbour — is growing in popularity. Inland from Cannes, other hill towns and villages including Claviers, Seillans, Montauroux and Fayence are attracting growing interest. "Parisians and Lyonnais have been making a beeline to the Fayence area for this past couple of years, as have many German, Dutch, Scandinavian and British clients," says Tim Swannie of local agent Home Hunts.
"It's never too busy and it feels like a more authentic location [than Cannes]. And the temperature never gets above mid-30s; on the coast it's a sweatbox," says David, a UK tax adviser, of the Fayence home he bought shortly before the pandemic. He was prepared to spend more money for a home on the edge of Cannes, but couldn't see the extra value: for €840,000 in Fayence he has a detached home with five bedrooms, a 12-metre pool and extensive gardens.
You can read the article online here, but it is behind a paywall, so you can also find it here – FT Online 3 June 2022