The FT ran an article about how busy the Provence property market is currently.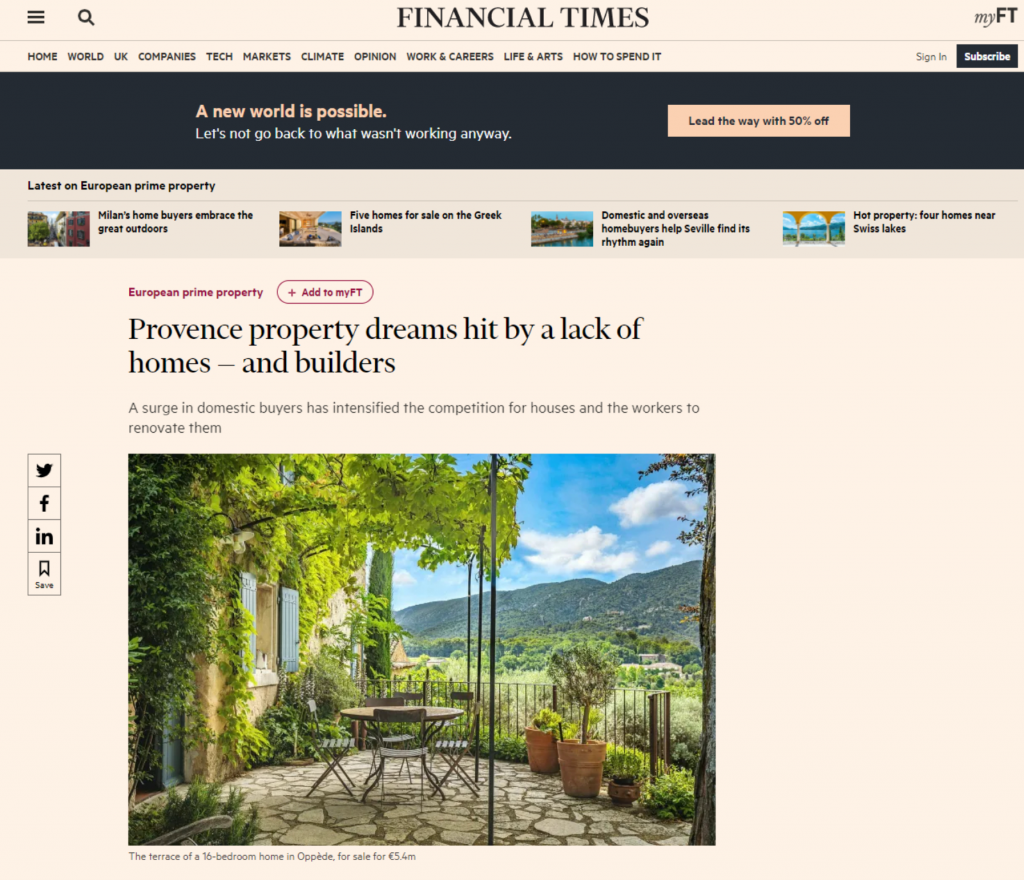 It has been one of the busiest years on record and the underlying theme of the article is that there is a lack of properties because everything has sold!
The article includes comments from three of the Home Hunts team and a wonderful property in the Luberon. Here are a few quotes from the article:
Beate Fadini of the Provence office of Home Hunts, a local agent specialising in selling luxury properties to overseas buyers, says her customers typically have a budget of between €1.5m-€2m and want a period but renovated stone house with four or five bedrooms, a view and swimming pool, within walking distance to a local village. Popular spots include Lorgues and Cotignac in Var and Goult, Bonnieux and Gordes in the adjacent Vaucluse department. With many renovated homes already sold, buyers are having to compromise. "We are certainly selling more unrenovated homes," says Fadini.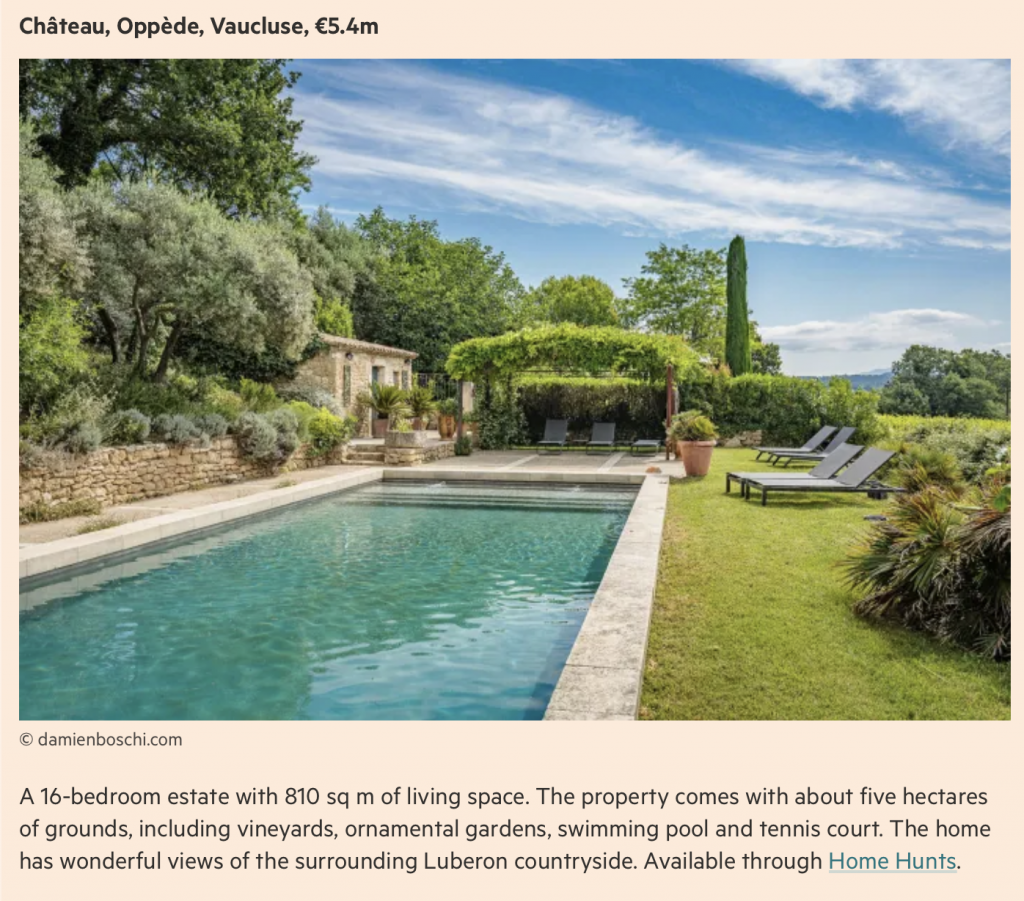 Since January 1 this year, UK passport holders can spend only 90 days in any 180-day period in the Schengen area unless they have a visa. And travel restrictions have limited visits from prospective buyers, says Tim Swannie, director of Home Hunts. "For the first time ever, we have had more German buyers than Brits," he says. "And the number of people from the UK who are looking to relocate full-time has dropped substantially; the majority are currently looking for holiday homes."
Read the full article online here