As Cannes prepares gets prepared for this years world-famous film festival, find out what makes this beautiful French Riviera town such a lucrative destination to own a home, in this article from Imperium magazine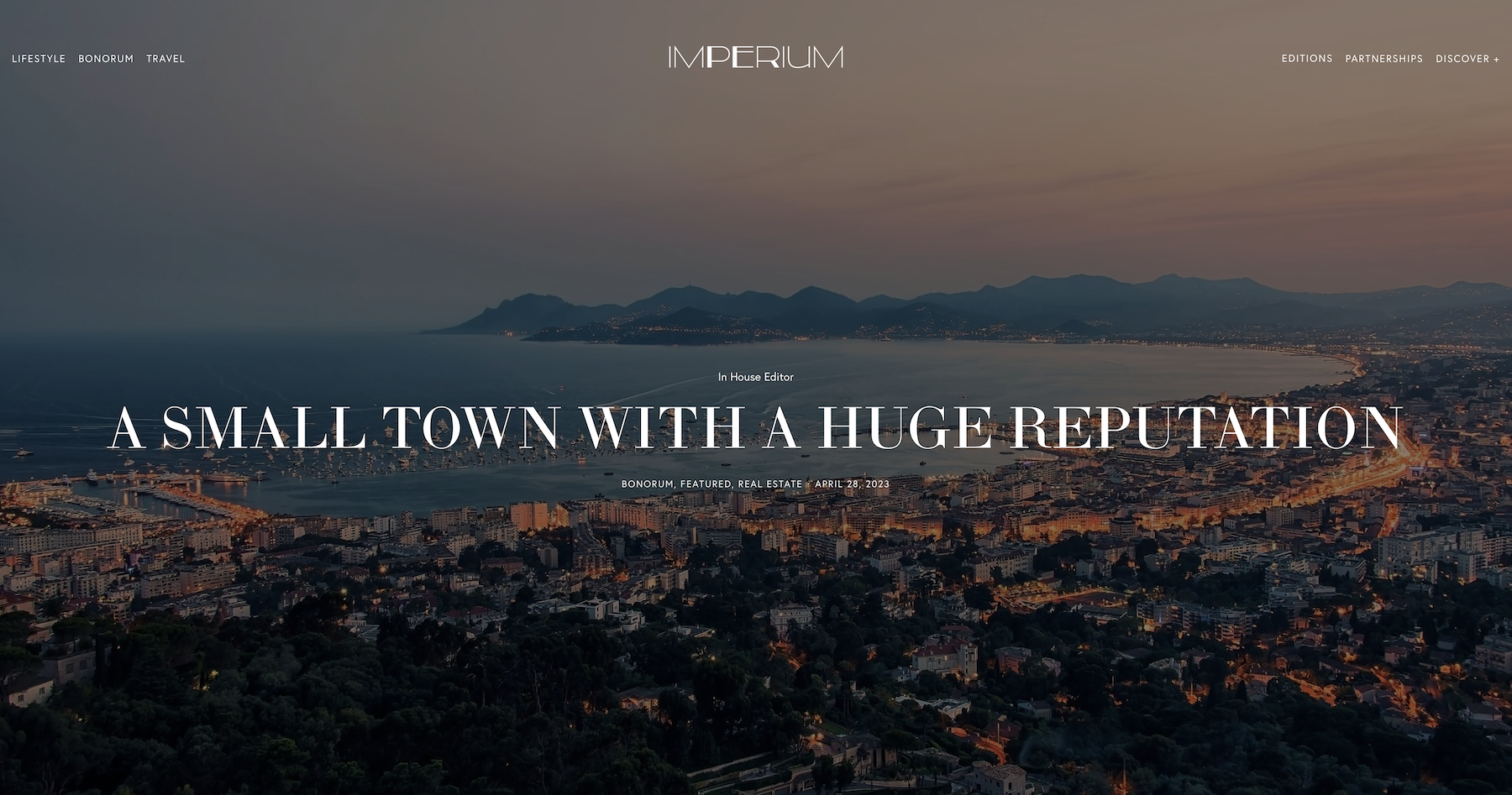 This May film stars and their entourages, plus thousands of people that work in the film industry, will once again be flooding into Cannes to attend the world-famous Cannes Film Festival. Whilst the film stars will be anxiously waiting for affirmation of their latest work, anyone that owns and rents out a property in Cannes will already know they are a winner. Needless to say it's a very profitable month for those that rent their properties and it makes Cannes a lucrative destination to own a home.
This May, Cannes will once again be flooded with movie stars and their entourages, along with thousands of film industry insiders, for the annual Cannes Film Festival. While Hollywood's A-listers wait anxiously for the results of the Cannes Film Festival, anyone who has ever rented out a property in the city knows it's a winner. Naturally, this is a great month for landlords, and it also increases Cannes's attractiveness as a place to buy real estate.
Su Li, a Consultant with the home buying agent Home Hunts says: "The rental market is very strong in Cannes and you have many able and willing to pay the high rents both during the Film Festival and throughout the summer. I have a client who is renting out their 5 bedroom house for €120,000 per month over the summer and typically other home owners, can earn 10% of the property value in rent in Cannes, so a €1 million apartment could give you up €100,000 in rental income per year."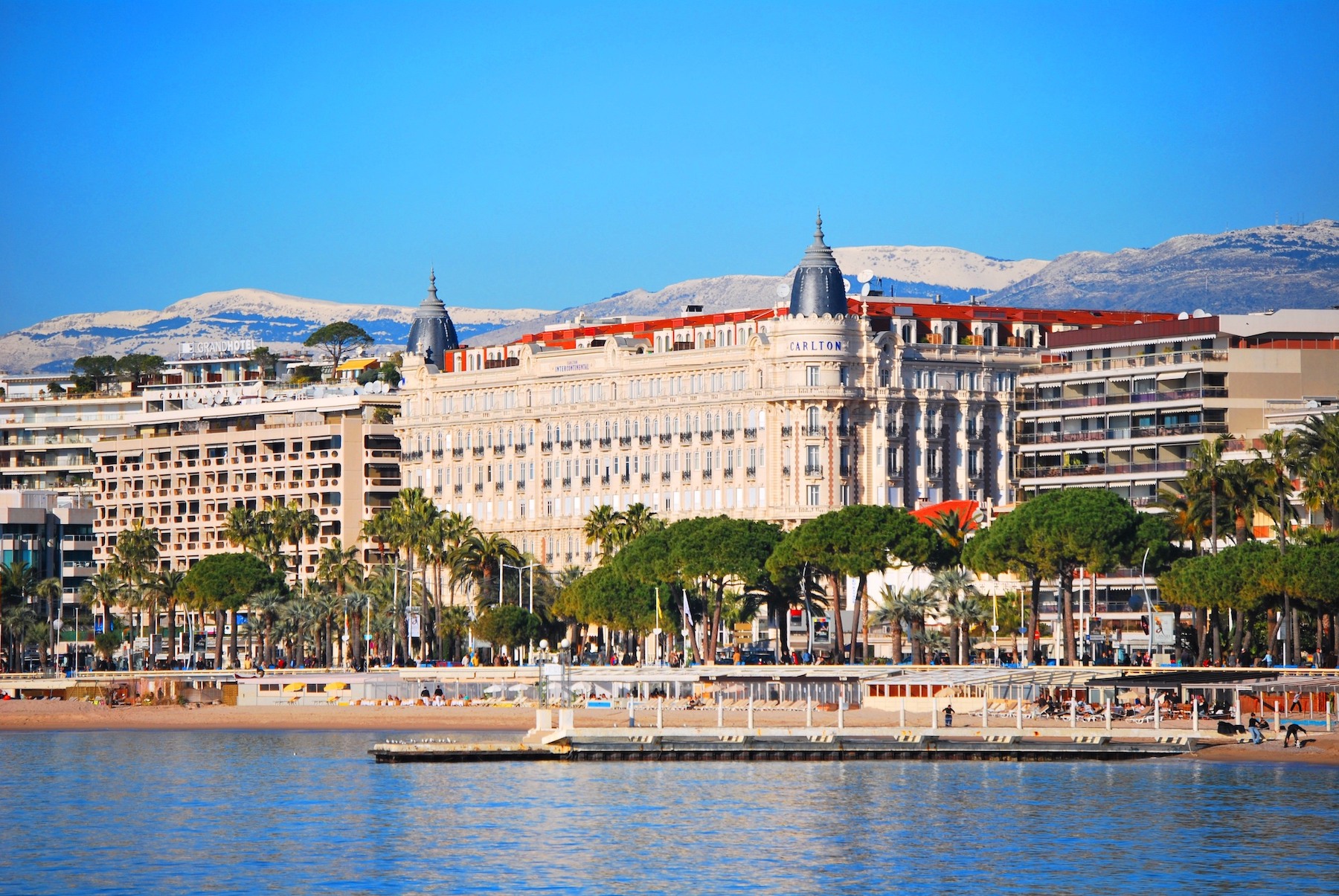 Tim Swannie, Director of luxury buying agency Home Hunts says:

"Cannes is a small town with a huge reputation. As well as the famous Cannes film festival and boat shows, the town has a thriving congress market throughout the year. It has two yacht-filled harbours, dazzling designer boutiques, top-notch restaurants, glamorous bars and miles upon miles of fine golden beaches.

Cannes is a firm favourite with our clients, it is a town that is bustling all year round, but it's small enough to feel very welcoming and many of our clients really feel at home quickly in Cannes, some saying it feels more like a large village.

Whether you are looking for a central apartment, a villa in the hills or a private waterfront estate, the Cannes area offers it all. And because of the size of Cannes and the huge international demand, property prices tend to increase year on year. Prices have increased around 5% each year for the past 3-4 years and even in difficult times such as back in 2008-2009, prices remained stable.

It is easy to access from by car, train, plane, boat or even helicopter. Cannes has its own private airport and is less than 30 minutes from Nice airport so it's a very attractive destination for wealthy property buyers who usually like to live in the hills above the town. In areas such as La Californie or Super Cannes, you can find some of the most spectacular properties on the whole Riviera, most of them offering the most incredible views out to sea.

During the pandemic, we found there was a lot of interest from Parisians and clients from other large cities around the world (such as London, Berlin, Amsterdam and so on) who were looking for properties with space, in easy-to-get-to destinations where they could base themselves.

There is also a great choice of apartments and townhouses closer to the town centre which are popular with clients who wish to make a rental income. Because Cannes has this huge congress market, as well as millions of tourists each year, you can attain a very interesting rental return, particularly on central properties."
With 300 days of sunlight annually and mild winters, Cannes is a desirable destination throughout the year. There are a wide variety of water sports that may be enjoyed along its 7.5 kilometres of golden sand. Millions of euros have been spent by the government to ensure that residents of Cannes have access to amenities including public restrooms, showers, and sun loungers.