Great article from the leading Luxury property property magazine – Abode 2. The article is all about this stunning and totally unique chateau in Provence from Home Hunts which has just hit the market.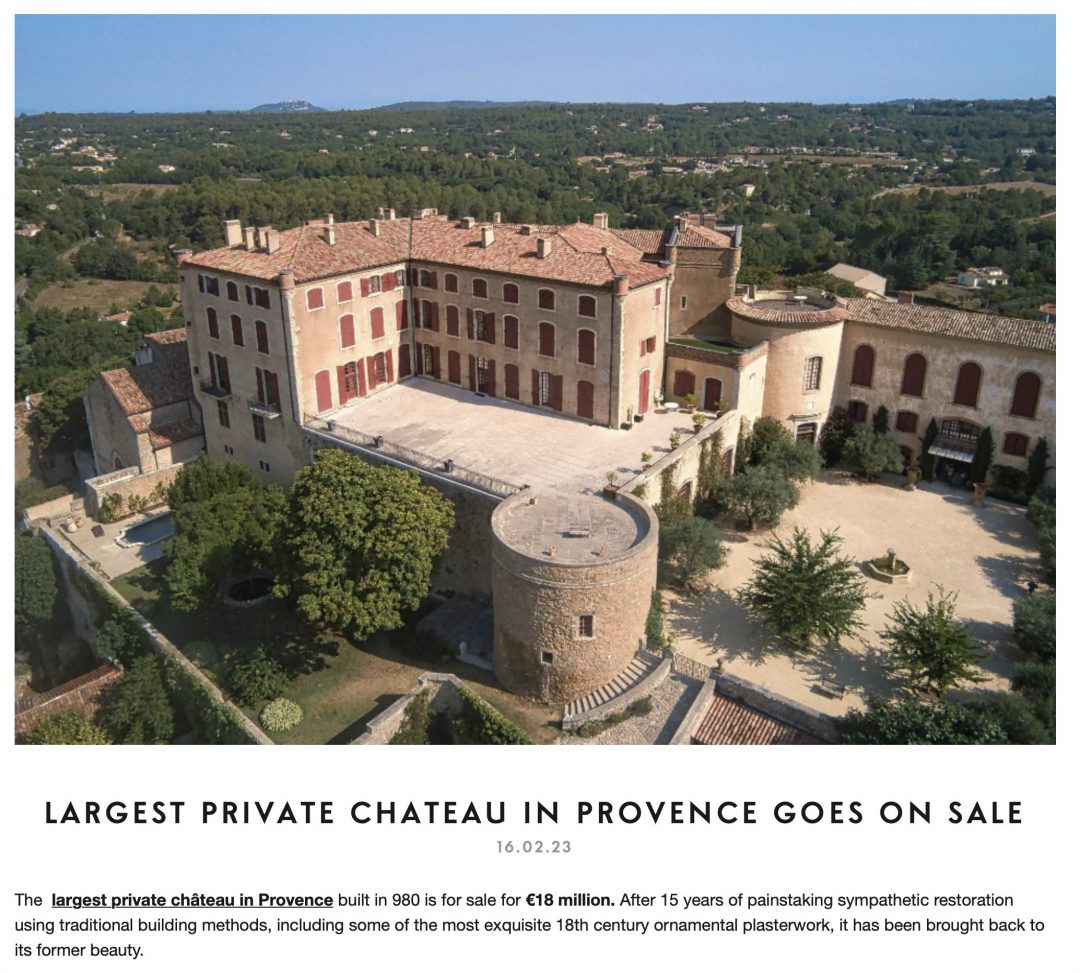 Although the castle retains all of its historical charm, it still provides all the modern comforts one expects from a property of this calibre. Boasting over 5000 m2 of living space with a rich and established 16-hectare enclosed park, there are 120 rooms comprising of 25 bedroom suites each with independent bathrooms, 3 kitchens, libraries, many lounges, guardian's lodge, the list is exhaustive. READ THE FULL ARTICLE HERE
The castle is surrounded by a multitude of terraces, French-style gardens, English inspired gardens, fountains, statues, 2 swimming pools,  an Olympic sized equestrian arena, stables, helipad, garages and many outbuildings. The exceptional 360° views overlooking the Sainte Victoire, the Sainte Baume and the Mont Faron are breathtaking. As part of the park comprises terraced ground, there is a possibility of creating a vineyard to complete the most incredible Provence estate.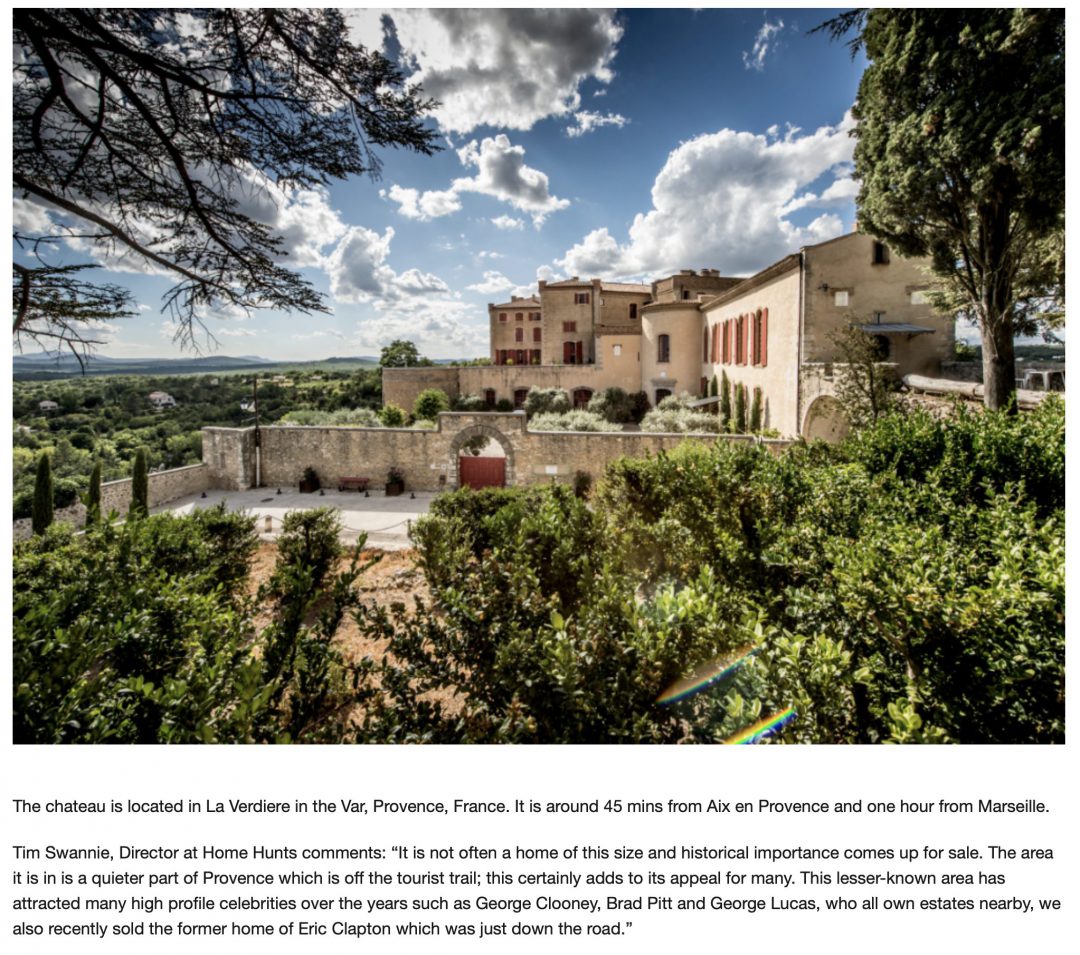 "This is an area where people come to relax and enjoy the real South of France, there are lots of charming villages and places of interest to visit nearby, such as as the Gorges de Verdon which are described as Europe's Grand Canyon. For culture vultures, you are only around 45 minutes from Aix en Provence which is one of the most popular cities in Provence"