Interesting article from Lux Life, the online luxury lifestyle magazine. This article focuses on buying a ski property and offers tips and information from specialists such as Home Hunts.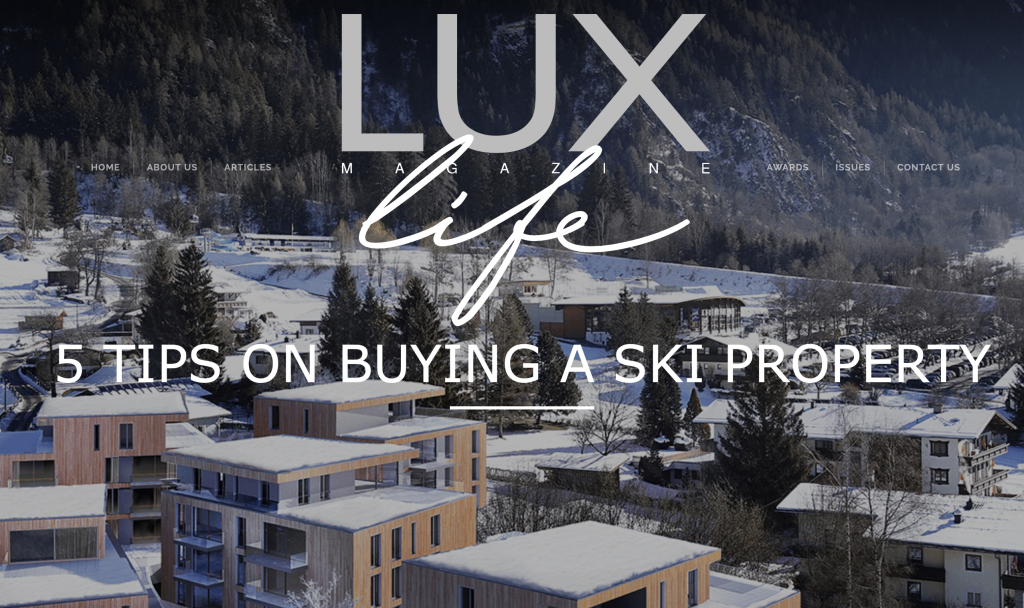 The article starts with:
With record snowfall this year and last across the Alps, many will be making the most of it and heading off for their annual fix of adrenaline and exercise. For skiers 'there is no such thing as too much snow!'.
For those that want to enjoy the mountains all year round, buying an alpine property can be a great lifestyle and financial investment. And resorts are cottoning on to the demand by investing heavily on additional facilities to attract visitors in the summer months.
But with so much on offer where do you start looking? The choice is almost too great. We asked some industry experts on their top tips on how to select a ski resort and property that you can use in winter for skiing as well as in the summer months
Then the article goes on to include comments and properties from Home Hunts and others