LuxeBook is India's luxury magazine, covering the latest in Fashion, Food & Beverage, Hospitality, Travel, Jewellery, Spirits, Alcohol, Beauty and Real Estate. In their latest issues, they have run an article about the largest chateau in Provence which is currently available for sale via Home Hunts.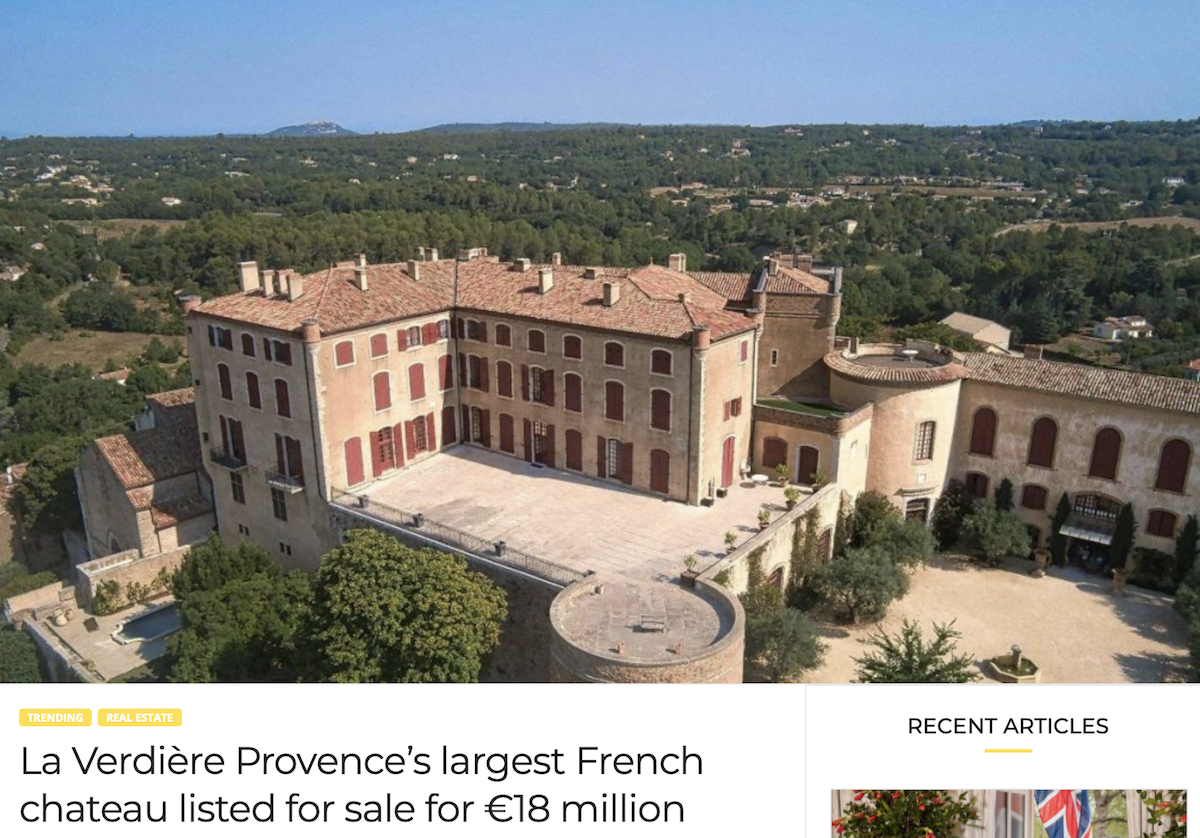 The largest private château in Provence, La Verdière has just been listed for sale for a price tag of €18 million. You can find the property on our website here 
The chateau sits in the heart of Verdon, a beautiful 16-hectare park in Côte d'Azur. The stunning property was originally built in AD 980 and has been undergoing a tremendous 15-year restoration using traditional building methods to ensure the regal beauty of the chateau remains intact. The actual living space covers as much as 5000 m2 which is divided into a total of 120 rooms, which include 25 bedrooms, each having its own independent bathroom, 3 kitchens, boudoirs, reception rooms, multiple libraries, a handful of lounges, and a massive guardian's lodge. There are also a number of outbuildings comprising a spa, laundry rooms, janitor's lodge and service apartments, an orangery, garages and sheds for agricultural machinery, etc.