The Luxury Report is a tri-annual magazine aimed primarily at the high net worth individual. Readers are primarily affluent people who have very high spending power, and also have particularly high standards when wishing to use the various products and services available within the luxury industry.
They have just published a great article about this stunning waterfront property on the Cap d'antibes which has a glamorous history…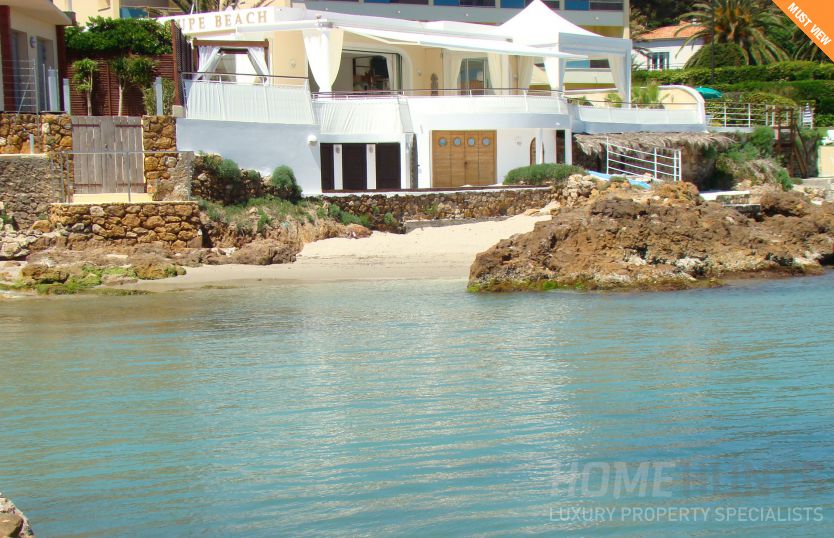 Villa Garoupe Beach is located in one of the most sought-after and glamorous bays on the world-famous Cap d'Antibes, French Riviera
The property is located directly on the waterfront, it has incredible views, beautifully laid out living space and fully enclosed, flat grounds that offer direct access to the sea. It also has a glamorous history and has played host to some of the world's most famous and influential people!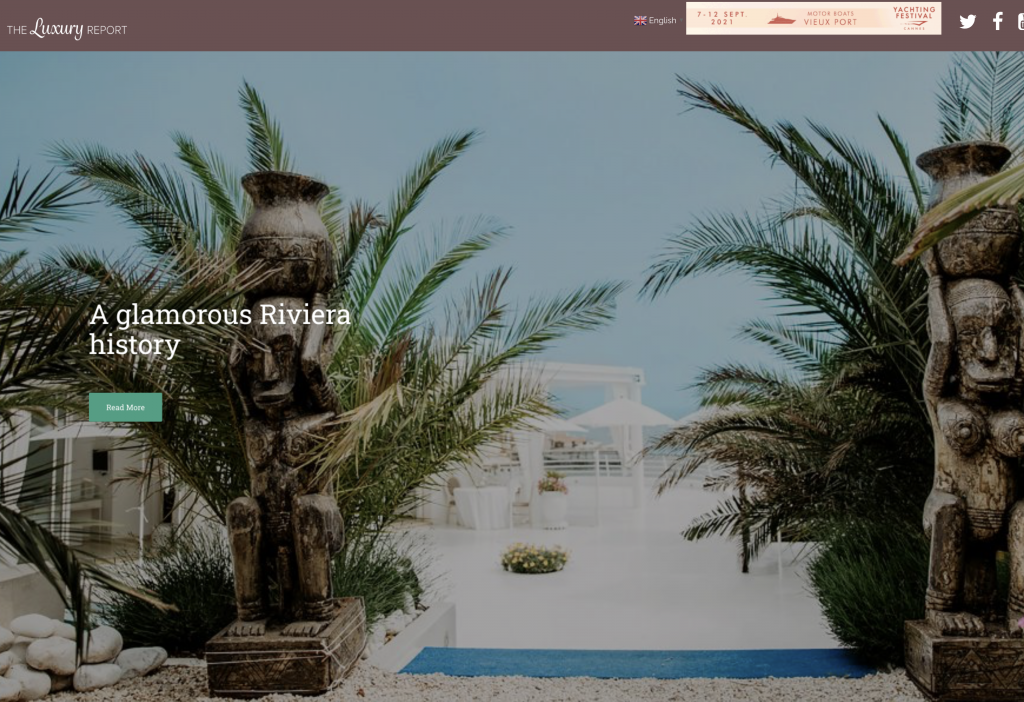 The villa had a very humble beginning as a small fisherman's house and was converted over the years, even being used as a smugglers shelter for some time. It was owned by a wealthy Italian family who owned a large part of the Cap d'Antibes which they slowly sold off over the years. They began to welcome guests at the property following the First World War. The daughter of this Italian family loved the position of Villa Garoupe Beach and she had an idea about creating a relaxed beach bar here, she followed her dream and opened a little bistro in the 1930's. Her passion and her open and friendly attitude soon built up a reputation and they started to attract guests from around the world.
The  international reputation really grew from the end of World War II, when it became a real hotspot. Glamorous parties were held during the golden years in this luxurious part of the French Riviera. Frequent visitors over the years included the likes of the Duke of Windsor, Winston Churchill, The Prince of Wales, Ernest Hemingway, Edith Piaf (who actually held her engagement party there), Line Renaud, Marlene Dietrich, Ella Fitzgerald, Tyrone Power, John F Kennedy, Jacques Cousteau, Scott and Zelda Fitzgerald, Harry Truman, Pablo Picasso, Rudolph Valentino, Sydney Bechet, Maurice Chevalier and then in later years regulars included Elizabeth Taylor, Sean Connery, Brigitte Bardot, Alan Delon and Romy Schneider… the list goes on.