Metro Newspaper in the UK published an article this week which discusses the cost of buying a home in the UK compared to a home abroad, particularly for first time buyers.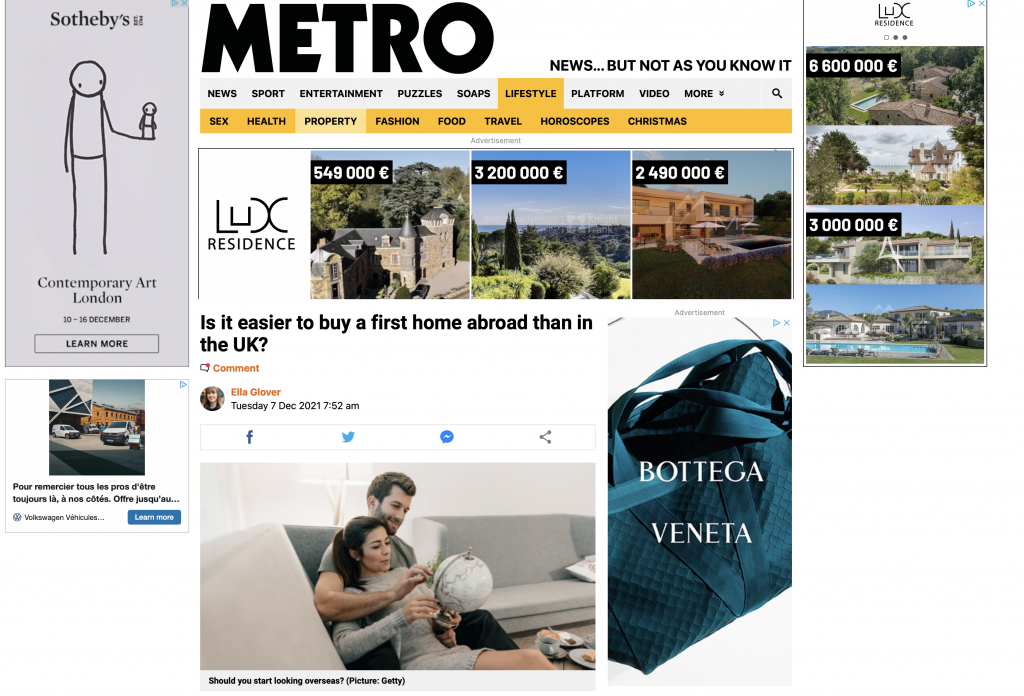 The article includes input from Home Hunts and some of our partners in the UK and overseas. It starts off by saying:
For young people in the UK, getting on the property ladder is becoming more and more of an unattainable goal.
That's why some are looking abroad to make their first step towards owning a home.
Research by home and contents insurer Urban Jungle found that, despite four in five 18-35-year-olds actively saving to put down a deposit within the next five years, at least a third claim they won't be able to meet this target.
Some 25% of respondents to the poll said they were seriously considering looking abroad for their first home due to the high cost of housing in the UK.
Further on, it has information about buying a home overseas from HH director, Tim Swannie: