Super article from the New York Times which focused on this stunning medieval estate near Provence (actually, close to Uzès). The article also discussed the market and includes comments from Home Hunts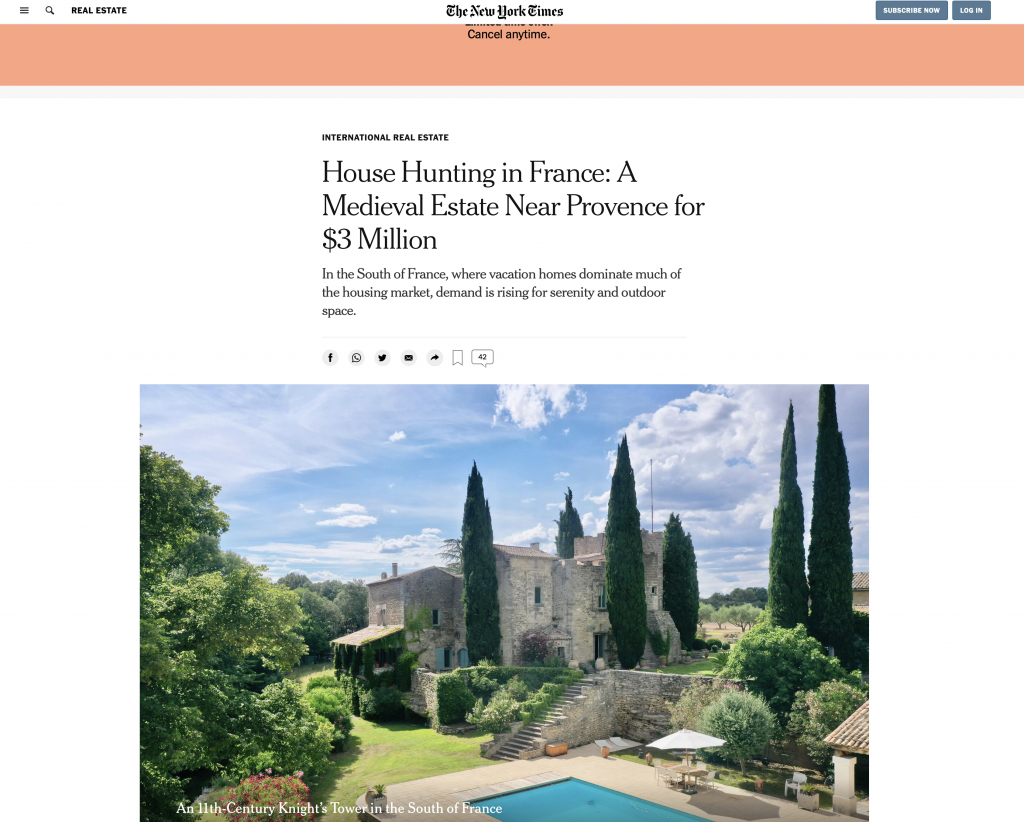 The articles says – Tim Swannie, director of Home Hunts, which specializes in luxury properties in France, Monaco and Switzerland, said interest remained strong. "The south of France generally is not a boom-and-bust property market," he said. "Most owners see a gradual increase in their property value over time."
When the first lockdown was lifted last May, "it was like a dam opening its gates — the market was inundated with buyers, all looking to secure properties," Mr. Swannie said. As buyers from Paris, Monaco and other European cities sought larger homes with more outdoor amenities, "properties were being sold at the asking price, sometimes with several buyers bidding, or being sold before officially being put on the market," he added. Even properties that had languished "were snapped up with a compromise being made by buyers willing to consider renovating and upgrading homes."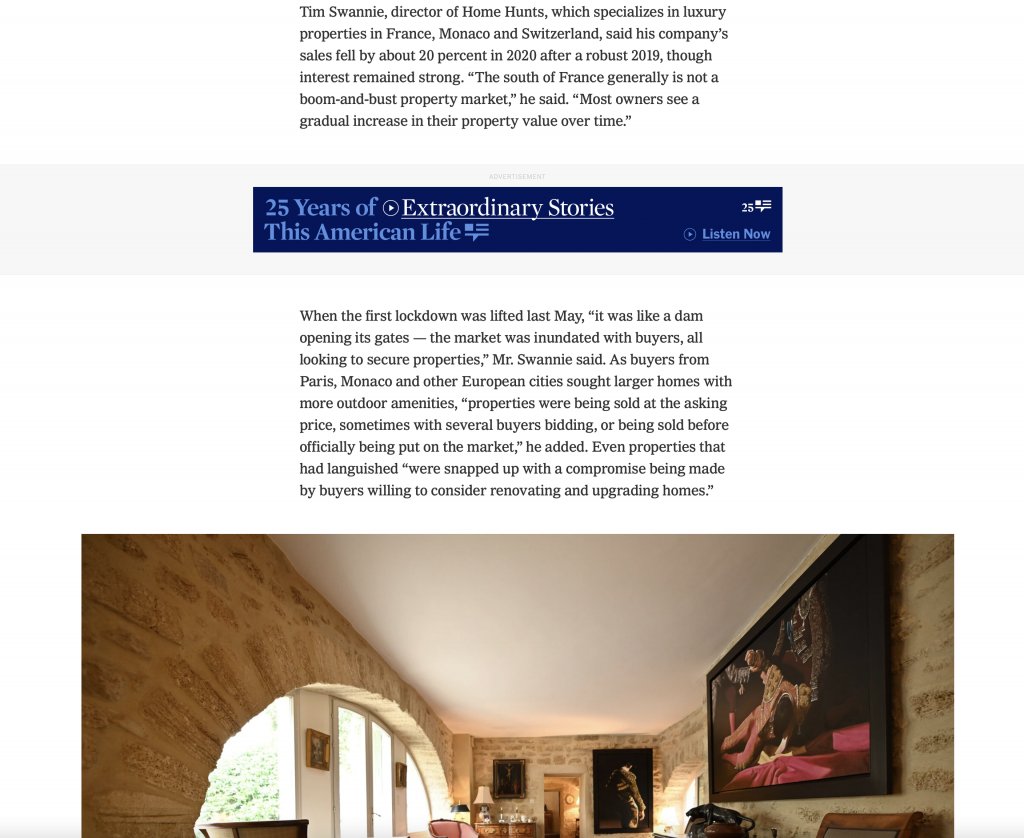 In Provence, a three- or four-bedroom village house with a small garden ranges from 650,000 euros to 1 million euros ($780,000 to $1.2 million). For a home with a garden and a pool in a quiet area, prices begin at 1.5 million euros ($1.8 million) and top 30 million euros ($36 million) for private estates, Mr. Swannie said.
Most buyers look for "character properties" such as "mas," traditional Provençal stone-built farmhouses "with thick walls and small windows on the south-facing side of the house," Mr. Swannie said.
Others prefer larger, often better located "Bastides," homes originally built for nobles. "These houses are more symmetrical in terms of rooms and size," he said, with bigger windows and better views.