The New York Times recently ran an article about Languedoc Roussillon, or Occitanie as the region is now known, The article focussed on a stunning chateau near Uzes which you can find here on the Home Hunts website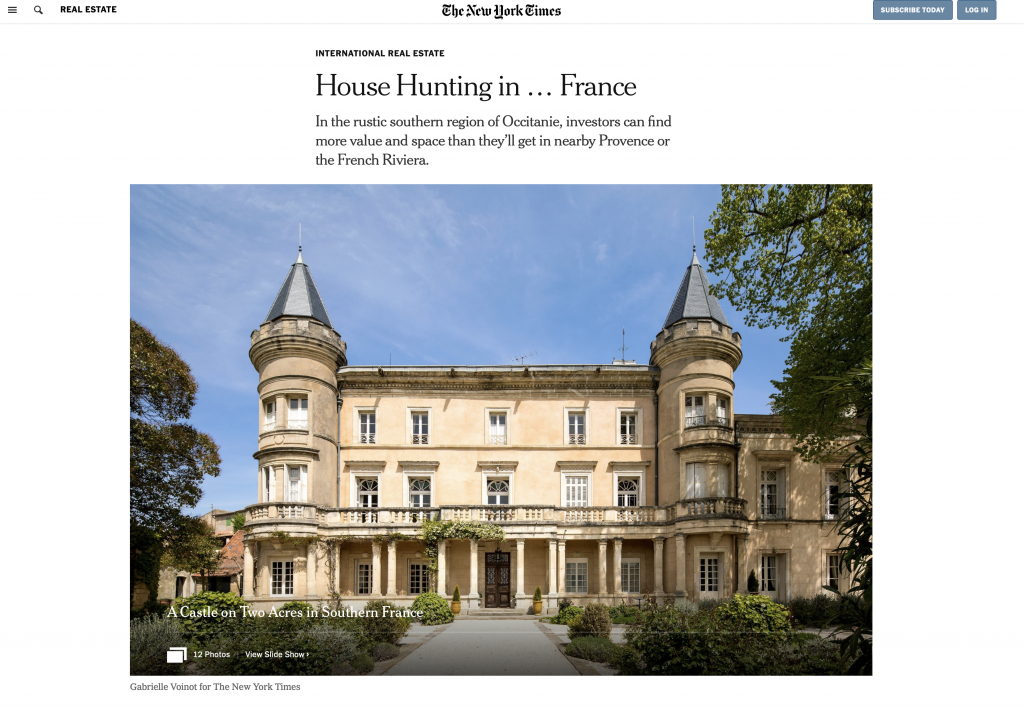 The article includes comments from Nicola Christinger of Home Hunts:
While there has historically been some rivalry between the residents of the former Languedoc and Provence, with Languedoc regarded by some as Provence's poor relative, "Occitanie — its new name — shouldn't be underestimated," said Nicola Christinger, a client-relations manager with Home Hunts, an agency representing buyers in the south of France
In the past few years, foreign buyers have showed growing interest in the region, Ms. Christinger said. "Properties that can generate income are currently very attractive to buyers," she said. "I think they choose Languedoc because of its broad-based appeal in terms of scenery, including beautiful mountains, some stunning beaches and quaint villages."
There are no restrictions on foreign buyers in France, brokers said. Notaries working on behalf of the government handle transactions for both the seller and the buyer, and the fee is paid by the buyer. The notary fee and other taxes typically come to about 7 percent of a home's sale price, Ms. Christinger said.