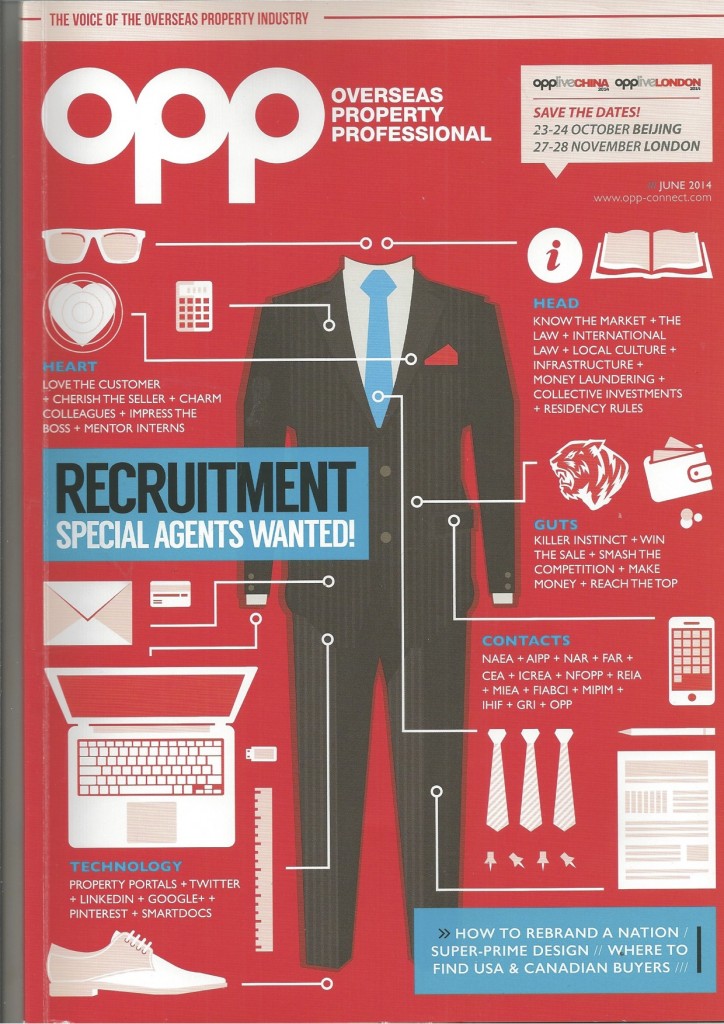 Interesting article from Overseas Property Professional magazine talking about finding a job and working in the property industry overseas.
The feature includes comments from HH founder, Tim Swannie about how he started in the property industry and also what Home Hunts look for when recruiting new team members.
You can read the article here – OPP June 2014
If you are looking for an exciting career in Luxury property, please do feel free to contact us, we are always happy to hear from committed and enthusiastic individuals for our team in France.
Drop us a line to info@home-hunts.media, ideally with a current CV and we will be in touch asap