A Place in the Sun magazine is the publication linked to the famous Channel 4 TV programme in the UK which helps British clients to find their dream homes and investment properties overseas.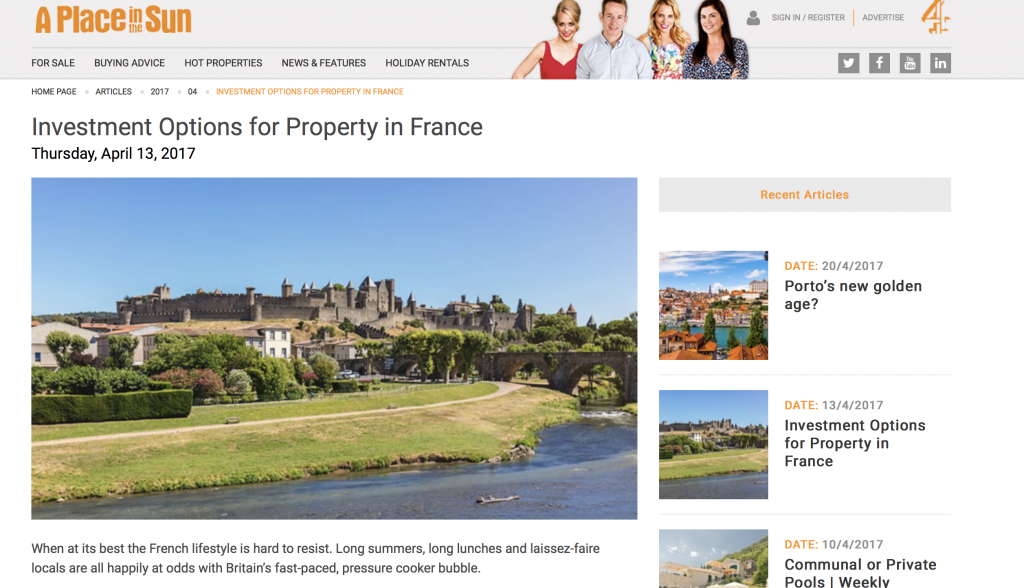 This article talks about the types of French investment properties available and it gives their hints and tips on what to buy and why. The article includes comments from Home Hunts and some of our partners
The port city of Bordeaux used to be famous for its wines, but increasingly it is also known better now for its recent economic renaissance, which former French Prime Minister Alain Juppé, who has been mayor of the city since 2006, is widely credited with kick-starting. "It's had a complete facelift and is now a very beautiful environment to live in," says local estate agent Rory Ramsden of Home-Hunts.com.

The city's property prices rose by 7.1 per cent last year, helped by the news that later this year a fast train service will start putting Paris and Bordeaux within two hours of each other, a journey which currently takes up to nine."This is attracting a lot of Parisians and Paris-based companies down to Bordeaux," says Rory.