The property market in Cannes, France, has steadily grown in recent years with price increases of 6.5% between 2017 and 2018, Home Hunts has revealed.
The famous resort city on the French Riviera has always attracted an affluent clientele from around the world, but the popularity of rental property in the town has also made it one of the best investment hotspots.
With all year round rental demand, and the ability to let out for long periods, buyers can look forward to a strong investment return.
The town is also the second largest convention city in France, hosting an average of 40 conventions and international exhibitions per year. Events such as the Film Festival, the International Boat Show and the International Firework Display attract about 244,150 visitors to the city each year, making its real estate particularly attractive for those looking to rent out their property.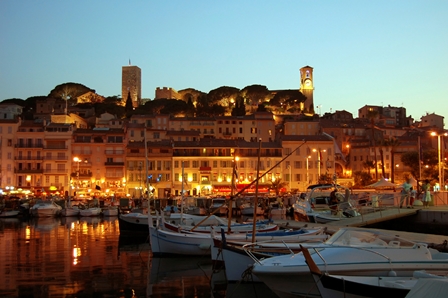 The smaller size of Cannes – which has under 100,000 inhabitants – also means that owners aren't affected by the French Government's recent regulations on holiday regulations on holiday lets. Compared to larger cities such as Paris, Nice or Marseille, owners can rent their homes for longer periods and maximise their potential rental return all year round.
Tim Swannie, director of Home Hunts, said: "Cannes is the number one place to buy apartments to rent out on the French Riviera at the moment. France implemented a law (along with many other European countries) which limits owners on the number of days they can rent out their properties to 120 days per year for short term holiday lets."