Property Investor today is an online magazine focussing on the international property market. This article talks about the property market in the French and Swiss Alps and has advice from Home Hunts about some of the hotspots to invest in Alps property. The three main resorts we have focussed on are the popular resorts of Chamonix and Megève in the French Alps, and Verber in the Swiss Alps. Full article can be seen here or read below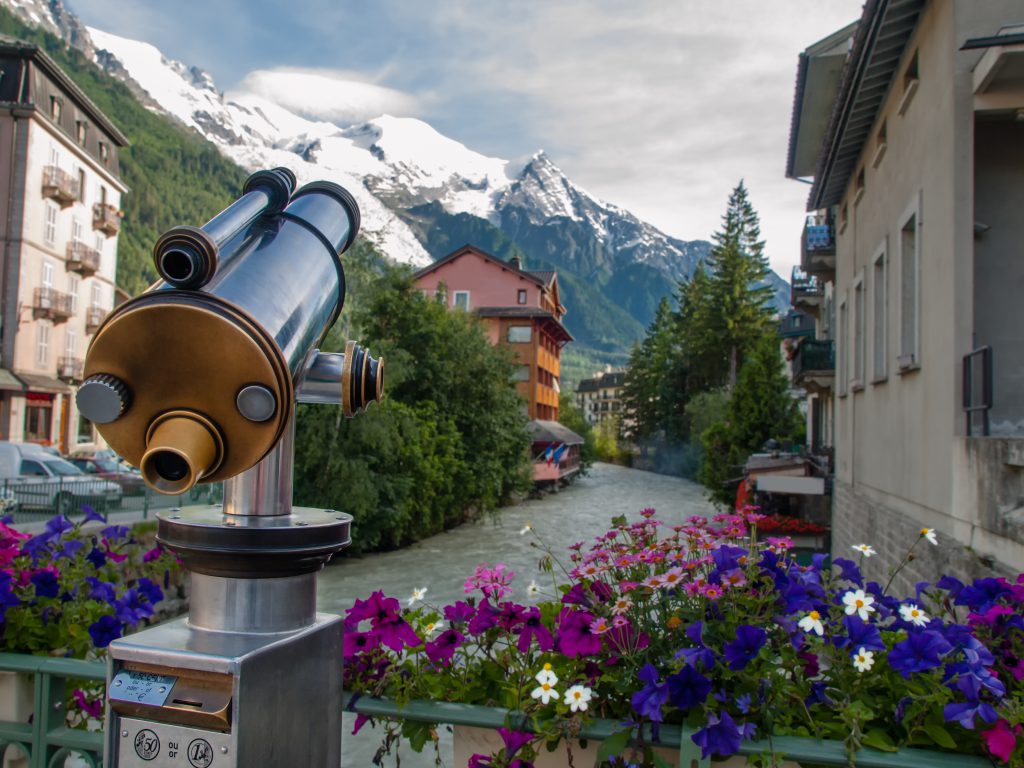 Despite the ongoing Brexit negotiations and worries about global warming, British interest in the ski property market remains strong – and from my experience, buying a property in the Alps is as much about the lifestyle of the area as it is about investment.
In fact, most of our clients choose to buy in a resort that they know and have visited already. They might have holidayed in the area more than once in the past, experienced the skiing and après-ski scene for themselves, or they might even have made some friends locally.
But where should those looking to invest in the Alps buy when they are not so familiar with the resorts? Well, the first requirement buyers should have when looking at locations is the quality of skiing offered in the area.
Resorts with many slopes to accommodate all levels of skiing are particularly sought after, and so are altitude resorts, which usually provide a longer skiing season.
Recently we've also started to notice a rise in properties which can be rented all year around, even during the summer – giving more and more importance to a resort's summer facilities.
With these factors in mind, I've taken a look at the rise of three locations in particular that are proving to become investment hotspots and where prices have been steadily rising…
Verbier, Switzerland
Trendy Verbier has always made a savvy investment thanks to its glamourous celebrity scene, and in the last few years prices have risen steadily, driven by a number of infrastructure investments to improve the skiing domain. As part of this CHF 300m was invested into new ski lifts and a new sport centre, modernising the facilities in the town.
The stunning scenery and exclusive nature of the area make the apartments and chalets in Verbier amongst the most sought after in the Alps, and the area is particularly popular with our British, Dutch and Scandinavians clients.
We often recommend Verbier for those looking to rent their properties during part of the year because the town boasts one of the longest skiing seasons in the Alps skiers often seen on the slopes well into April.
The town also boasts a very strong après-ski scene, thanks to a range of world class restaurants, local snack bars, and pubs and bars that cater to all tastes and attract a very international clientele. Verbier also boasts a prestigious international school, St. George's International School, making it perfect for families with children.
Megève, France
Slightly lesser known than Verbier to British buyers, Megève is nevertheless one of the emerging hotspots of 2019 for those looking to invest in luxury ski property. The resort's numerous boutiques cater to a high-end clientele and the town boasts no less than three Michelin-starred restaurants, attracting affluent skiers from all over the world.
Megève is ideal for those looking to rent their properties during part of the year due to a number of events that take place all year around. The town attracts many cyclists thanks to several cycle paths, and it often hosts the Tour de France. It is also known for its vibrant golfing scene and its 18-hole golf course.
We have also seen major improvements to the skiing domain in recent years, with over €85m invested in new gondolas and snow cannons to help lengthen the season. New ski lifts were also installed to create better links between the 445 km of slopes which offer stunning views directly onto Mont Blanc.
Megève also boasts one of the best locations in the Alps, being located only 90 minutes away from Annecy and two hours away from Lyon. Driving to the nearest airport takes less than an hour which again can prove a real seller if you're looking to rent to an international clientele.
Chamonix, France
Chamonix provides exceptional potential rental returns thanks to its outstanding location right at the foot of Mont Blanc. The area attracts over 2.5 million visitors per year, of which about half visit during the summer, making it perfect if you're looking to rent all year around.
The town is also currently undergoing a number of modernisation works as part of a €477 million plan over the next 40 years to modernise all the skiing infrastructures, including the addition of a new 10-seater cable car and the refurbishment of the sports centre. This is proving fruitful as we have already observed that prices have already been driven up by 2.3 percent in the 12 months leading to June 2018.
Changes to the local urban planning regulations also now mean that planning permission calculations are now based on the footprint of the building as opposed to the total floor area, which means buyers can get more space for their money compared to other resorts in the Alps. If you're looking to purchase a property to rent out, Chamonix could be the location for you.