Read this article from Francis York here
Offering 360 degree views of the Mediterranean and the island of Ibiza from its hilltop location, the property for sale is set on a private peninsula in one of the island's most wonderful nature reserves, just 20 minutes from the buzzy, Ibiza town.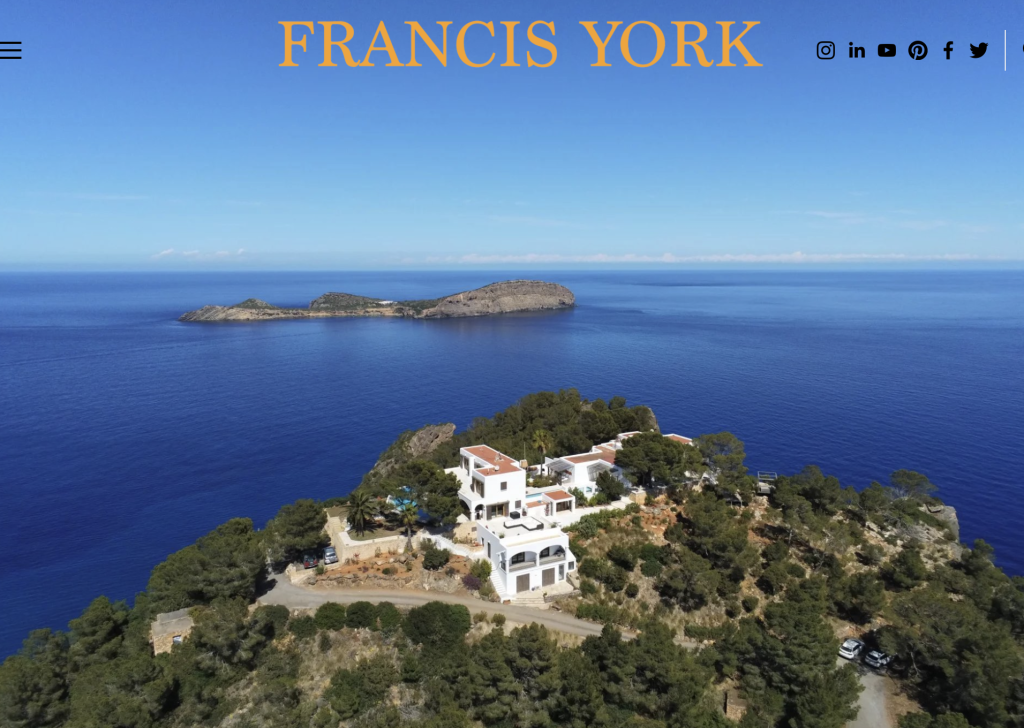 The private estate is located near Santa Eularia on the southeastern coast of Ibiza, renowned for its laid-back atmosphere, hippie markets, and dream beaches.
Located in the Balearic Islands, Ibiza is perhaps best known for its world famous party scene, although this unique estate for sale showcases the island's underrated natural beauty and bohemian appeal of this Mediterranean hotspot.
Accessible by a 3km private road from the Cala Boix beach, the 27-acre property comes with a private bay and beach, a romantic grotto, and the option to retain the current property caretakers, a couple who lives on the estate and looks after utilities, cleaning, laundry, meals.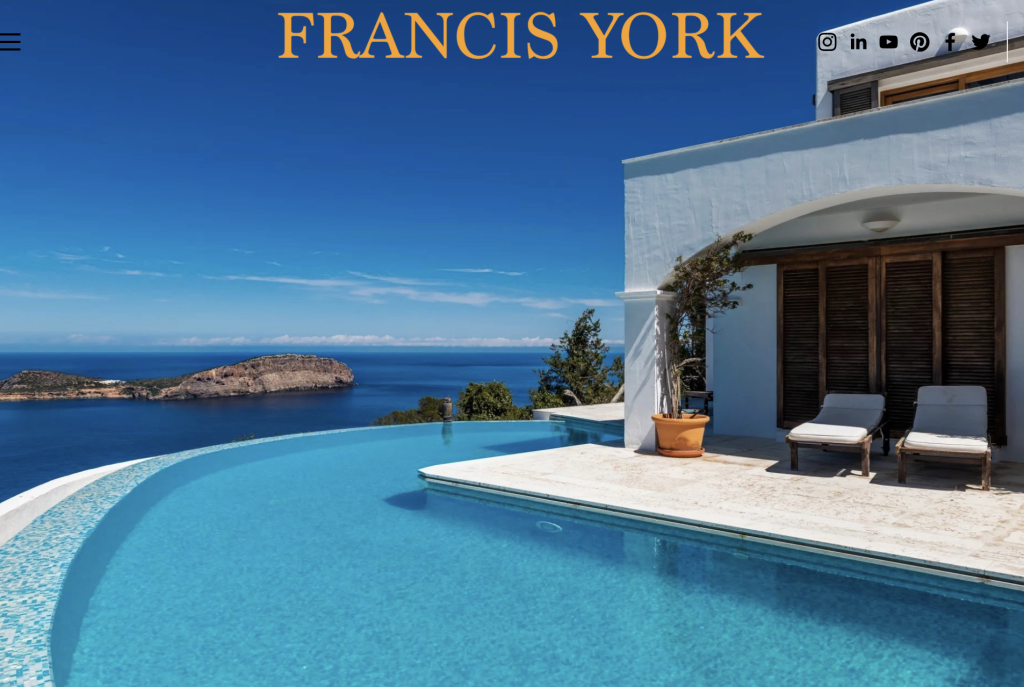 Consisting of the main authentic finca and two adjacent buildings, this Ibiza property offers a total of 9 bedrooms and 8 bathrooms, with several spacious living areas—and comes with a full tourist licence for rental income generation.
Surrounded by 10 panoramic terraces, the Ibiza property has 2 swimming pools, a sauna, jacuzzi, yoga pavilion, BBQ area, and offers parking for up to 7 cars.