Francis York shared a wonderful post about this stunning home close to the village of Bargemon in the Var, Provence.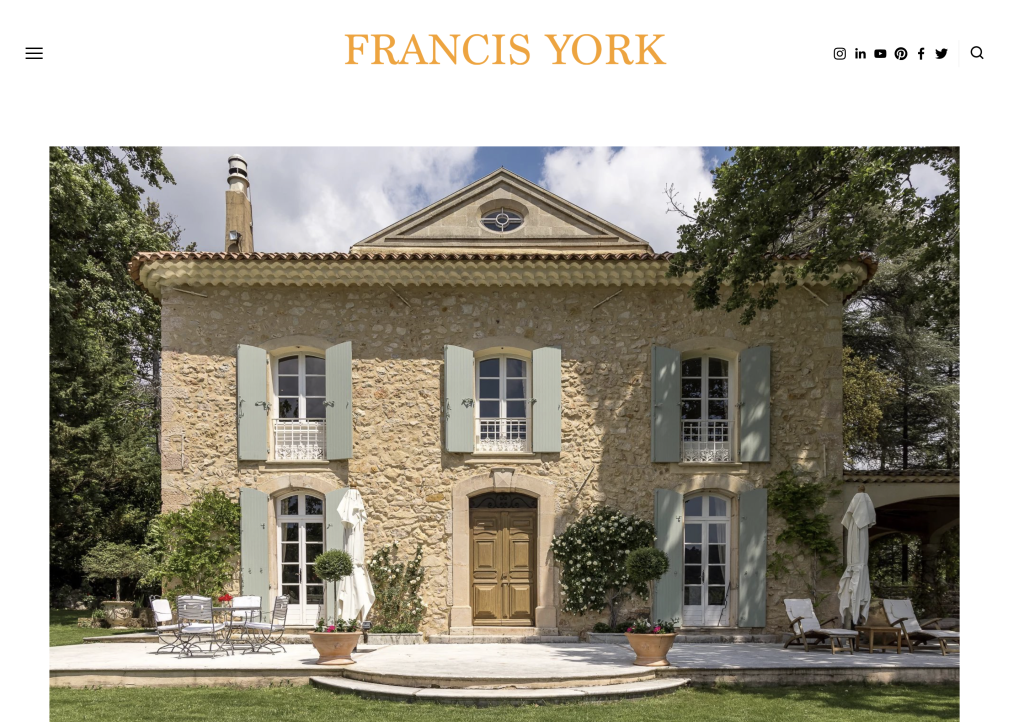 Nestled among densely wooded forests and rolling hills in the Haut-Var region, the French country estate is just a few minutes from the picturesque medieval village of Bargemon, nicknamed 'the Pearl of the Var'.
The authentic Provencal village also offers plenty of regional charm with its cobbled streets, squares, fountains, and weekly market, and is famous for its mineral waters.
Originally discovered by the Romans, the pure water source, La Source de Couchoire, flows to the Fontaine de Couchoire in the village, where people fill their bottles with water that boasts a mineral composition similar to that of Evian.
Set in 58.5 acres, the country retreat includes a restored bastide from 1850 and a pool house, offering a total of 10 bedrooms and 4 bathrooms.