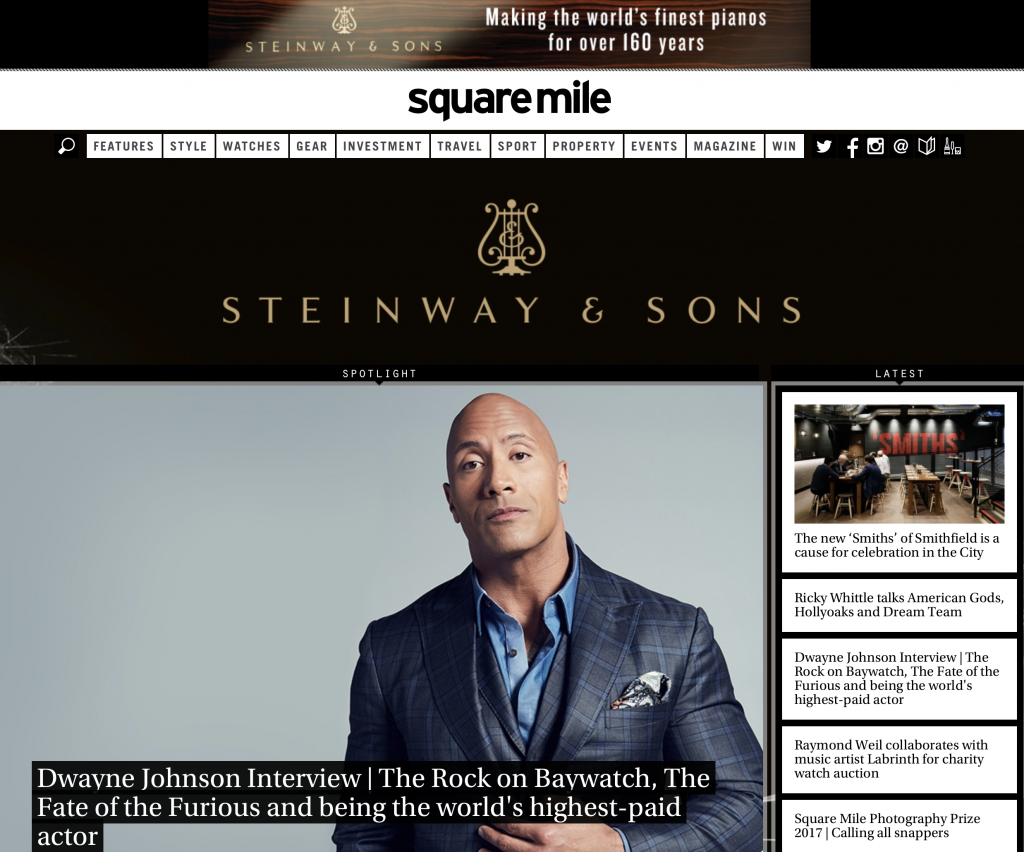 Square Mile Magazine is THE magazine for the city of the London… It is a glossy, luxury lifestyle magazine aimed at all of those working in the Square Mile in the financial district of the capital. Containing all kinds of different articles relating to finance, sport, investment, luxury property and much more, this is the go to magazine for those working in finance in the city….
In the latest issues, they ran a great article about Home Hunts and how we work. It is our job to save people time and money when searching for their dream home or investment property and this article is a nice overview about what we do. Some of the article can be read here:
With a brimming client list which includes Hollywood A-listers, sport stars, heads of industry and even a number of royals, Tim Swannie and Francois-Xavier de Vial's Home Hunts work as a buyer's agent – taking the hassle out of house hunting. The many awards won by Home Hunts is proof the company knows its business.

When your job is to help the rich and famous to find their dream home, discretion is key says Swannie. "Over the years, we have worked with countless clients from the entertainment and sports industries, the business and finance world and even royal circles, so we're used to keeping clients' identities confidential. We always keep a low profile, it is our role first and foremost to search the entire market and find the best selection of properties to suit our client's needs."

Tim and his French business partner Francois-Xavier de Vial set up the company in 2005 and they now have a team of around 35 property specialists in France alone. Home Hunts focus on the top end of the market, and the team cover all the prime property markets in France, as well as Majorca, Ibiza, Marbella, London and New York. Acting purely for the buyer means that the team can focus all their time and energy on the client's needs. Dedicated consultants search the entire market to find the best properties, both on and off-market, to match the client's requirements.

"The majority of our clients are very busy people, and we are here to do all the legwork on their behalf: help with travel arrangements, accompany them on all visits, help with negotiations and much more. We do not charge for our property finding service. Once we are successful in finding the dream home, we take a percentage of the sales fee from the selling agents. This percentage is the same with all properties so we are completely unbiased with our advice.
Read the full online article here