The Sunday Times printed a really interesting and positive article last weekend regarding the property market in Europe and whether it is currently a good time to purchase a holiday home in France, Spain and several other destinations. You can read the article online here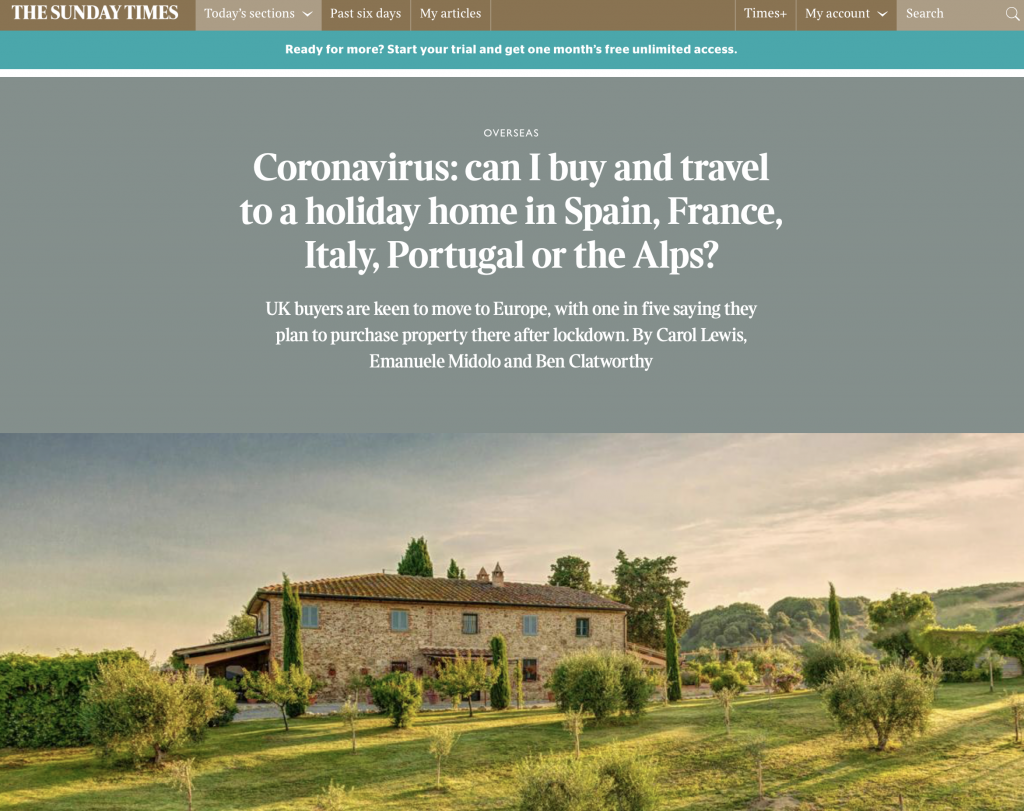 The article begins:
Britons are dreaming of an escape to the chateau… or a gîte, finca or palazzo — somewhere in the sun and anywhere but the UK.
During lockdown, estate agencies and websites advertising homes abroad have reported a huge increase in traffic while we were stuck at home unable to travel. Visits to Rightmove Overseas were a third higher this May than during the same month last year….
It goes on to discuss the situation with property in France, Spain, Italy, Portugal and Greece.. This is a really well-researched article with wide ranging input from international property experts including Home Hunts, including – Life in France is returning to normal, with bars and restaurants as well as sights and attractions now reopening — and plenty of us want to join in. "We have a lot of clients who are waiting to travel as soon as they can, although some are nervous about the quarantine when they return to the UK," says Tim Swannie, director of Home Hunts, a buying agency. Provence and the Riviera, countryside within an hour of Paris, Annecy and the towns around Lake Geneva have all proved popular.
If you are interested in owning a property in france, we can help with any questions you have about the French property market, about any specific properties or just about life in France generally. Please don't hesitate to contact us at any time, details below.
Search through thousands of luxury french properties on our website, email us or call us on 0033 970 44 66 43