Interesting article in the Sunday Times focussing on several European destinations which are easy to reach from the UK by train. The article focusses on France, Holland and Belgium specifically, it includes several beautiful properties and also comments from experts, including Nicola Christinger from Home Hunts.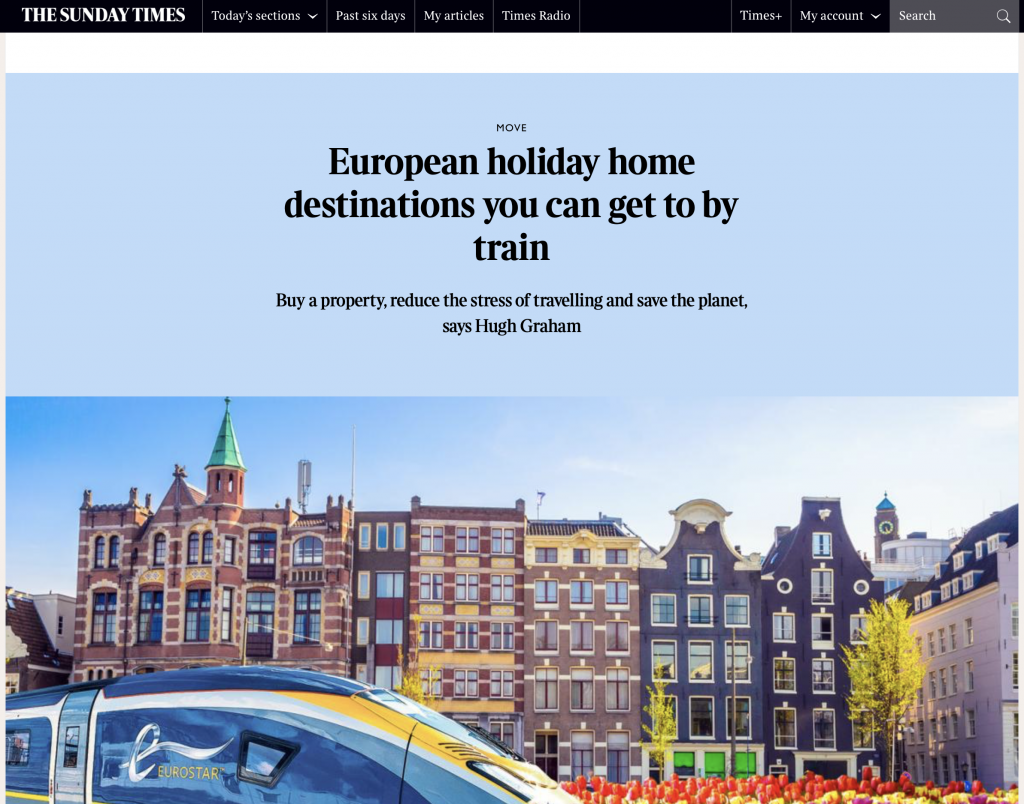 The article focuses in part on the area around Avignon in Provence, which is a beautiful TGV journey from London. Nicola is quoted within that section:
Avignon, France
Journey time: six hours 15 minutes on Eurostar from London St Pancras to Paris Gare du Nord, changing to Paris Gare du Lyon for train to Avignon; or six hours six minutes on Eurostar to Lille, changing there for a train to Avignon.
As French cities go, it doesn't get much dreamier than Avignon, a sun-drenched medieval town in the heart of Provence, all alleys, secret squares and a 12th-century bridge across the Rhône. If you bought a holiday home in the old town, also a Unesco World Heritage Site, you'd be overrun with tourists. But walk across the bridge to unsung Villeneuve-lès-Avignon and you will find the same ancient beauty without the hordes. Indeed, you can look down peacefully on Avignon from the ancient hilltop Fort St André. "It is relatively undiscovered, but for those not wanting a car it is ideal as everything can be done on foot and there is a new tram system," says Nicola Christinger, an agent with Home Hunts property search.
Days might be spent browsing the antiques market on Saturday; at the 10-hectare equestrian centre; doing yoga in the gardens of an abbey; and eating: Provençal classics alfresco on the river at Guinguette du Vieux Moulin or Michelin-starred cuisine at Le Prieuré. You can still buy a three-bedroom bolt hole in the old town for as little as €300,000; a four-bedroom home up in the hills would start at about €650,000.
Also included, is this wonderful villa close to Avignon: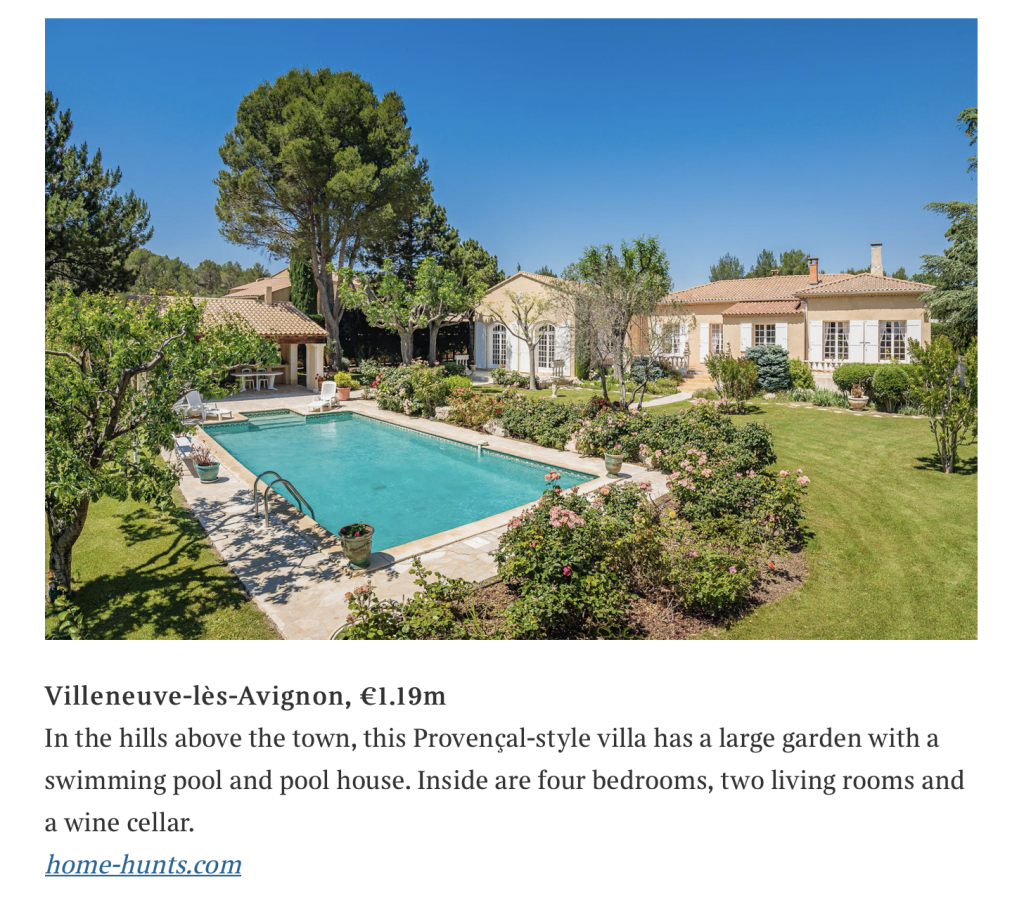 Read the full article online here or search through the Home Hunts website to see thousands of beautiful French properties for sale.