The Sunday Times ran a great article at the weekend which focussed on the 10 coolest neighbourhoods to invest in property. The article included many different areas in Spain, France, Portugal and further field.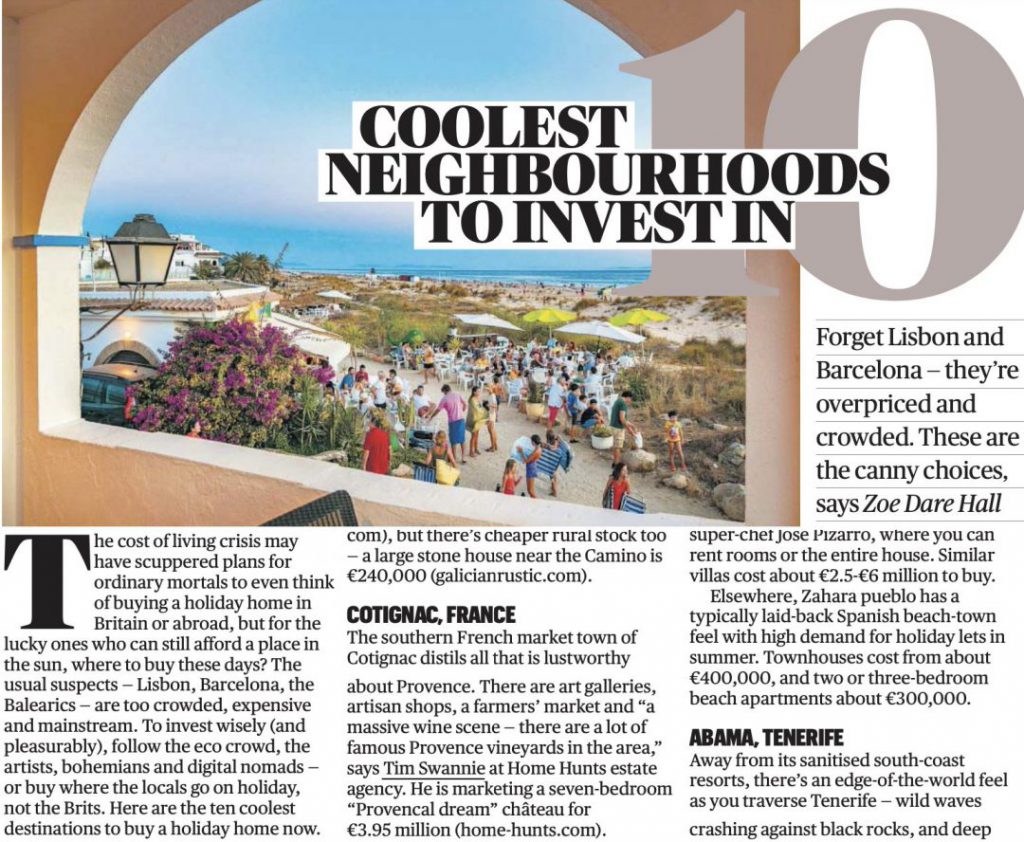 Cotignac in Provence was included and some quotes from HH director Tim Swannie, as well as a stunning home from us.
The southern French market town of Cotignac, whose cluster of terracotta-roofed properties are tucked among craggy rocks and green valleys, distils all that is lustworthy about Provence. There are art galleries and artisan shops, a farmers' market and "a massive wine scene — there are a lot of famous Provence vineyards in the area", says Tim Swannie at Home Hunts estate agency. He is marketing a "Provencal dream" of a house — a seven-bedroom château for €3.95 million (home-hunts.com).
Cotignac also comes with an unusually high A-list contingent. Brad Pitt has just opened a recording studio on his Miraval wine estate, the Clooneys spent a reported €7 million on their 18th-century estate in Brignoles, and James Dyson has owned the Domaine Rabelles wine estate near Cotignac for decades.