This recent article from the Sunday Times focuses on the stunning and popular location of Les Alpilles in Provence. Home Hunts' Provence Manager Nicola Christinger  spoke to the newspaper on several occasions with regards to this area, she is quoted in the piece along with some of Home Hunts clients, there are also a couple of beautiful properties from Home Hunts. It is a really interesting article which gives a great feel for this popular area.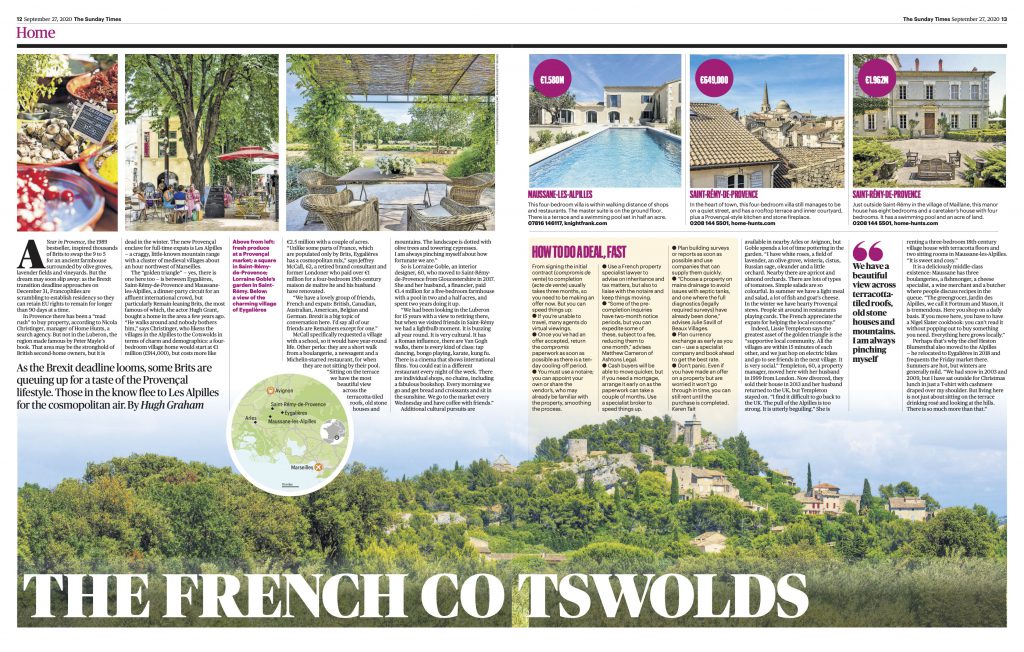 The online version of this article can be found here but the Sunday Times is a subscription paper and you can only read a limited number of articles each day unless you pay, so you can also click here to read it in full
Here is how the article opens:
A Year in Provence, the 1989 bestseller, inspired thousands of Brits to swap the 9 to 5 for an ancient farmhouse surrounded by olive groves, lavender fields and vineyards. But the dream may soon slip away: as the Brexit transition deadline approaches on December 31, Francophiles are scrambling to establish residency so they can retain EU rights to remain for longer than 90 days at a time.
In Provence there has been a "mad rush" to buy property, according to Nicola Christinger, manager of Home Hunts, a search agency. But not in the Luberon, the region made famous by Peter Mayle's book. That area may be the stronghold of British second-home owners, but it is dead in the winter. The new Provençal enclave for full-time expats is Les Alpilles — a craggy, little-known mountain range with a cluster of medieval villages about an hour northwest of Marseilles.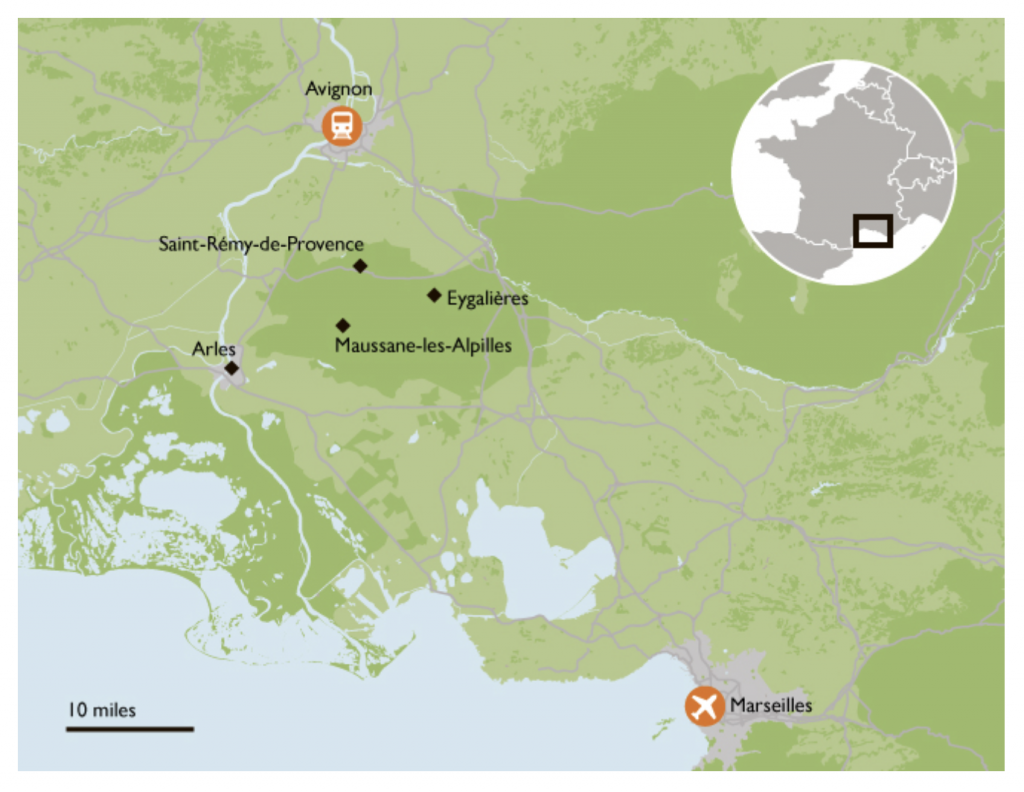 The "golden triangle" — yes, there is one here too — is between Eygalières, Saint-Rémy-de-Provence and Maussane-les-Alpilles, a dinner-party circuit for an affluent international crowd, but particularly Remain-leaning Brits, the most famous of which, the actor Hugh Grant, bought a home in the area a few years ago. "He walks around and nobody bothers him," says Christinger, who likens the villages in the Alpilles to the Cotswolds in terms of charm and demographics: a four-bedroom village home would start at €1 million, but costs more like €2.5 million with a couple of acres.
"Unlike some parts of France, which are populated only by Brits, Eygalières has a cosmopolitan mix," says Jeffrey McCall, 62, a retired brand consultant and former Londoner who paid over €1 million for a four-bedroom 15th-century maison de maître he and his husband have since renovated. Read more here
If you are interested in finding out more about property in Provence or elsewhere across France, feel free to call the office on +33 970 44 66 43, email us at info@home-hunts.media or search through thousands of french properties for sale on our website – www.home-hunts.com