Interesting article from the Sunday Times recently regarding the luxury property market around Europe. Aside from the silly stereotyping within the article, it does make some very interesting points how the restriction of movement (and perhaps Brexit too) has made it much more difficult for British citizens to buy European holiday homes, compared to property buyers from EU based countries.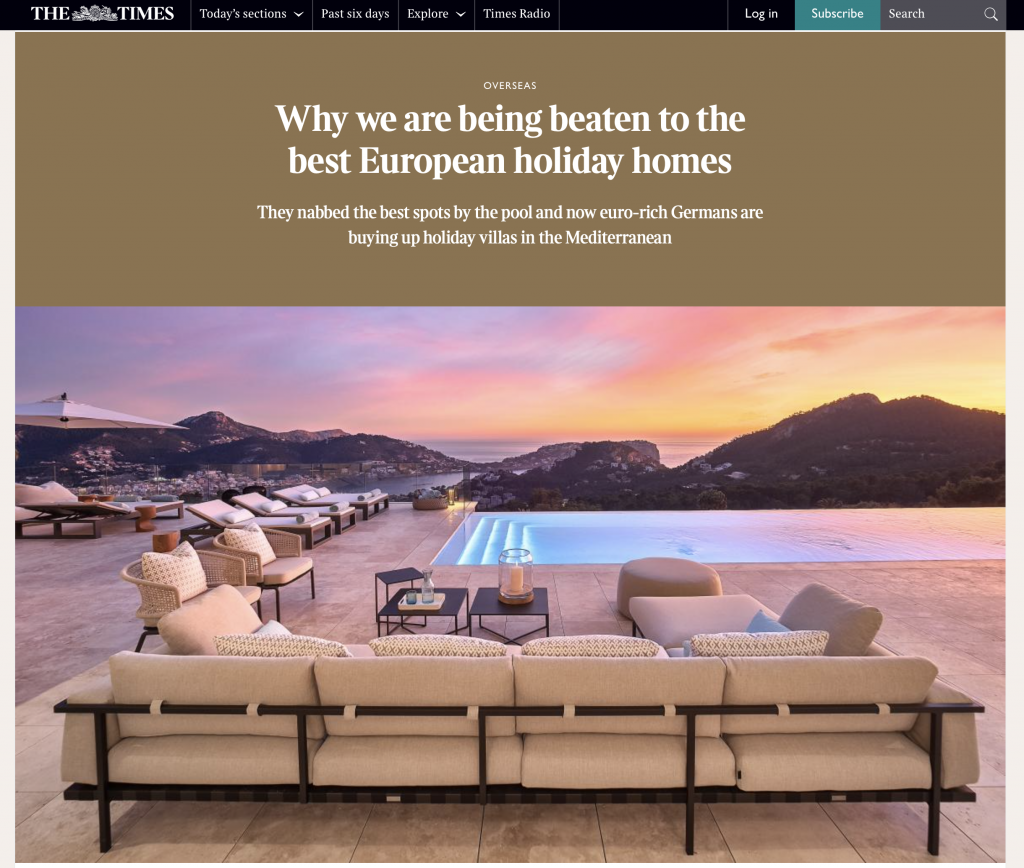 The Sunday Times spoke to Tim Swannie from Home Hunts who told them that many of our UK clients have found it frustrating in recent months, because they keep seeing properties being sold before they have had chance to visit.
From Cannes to Crete, estate agents are reporting surging numbers of German viewings and transactions. "It's the first time in 15 years we've seen more German inquiries than British," says Tim Swannie of Home Hunts, an agency that sells across southern France and now Spain.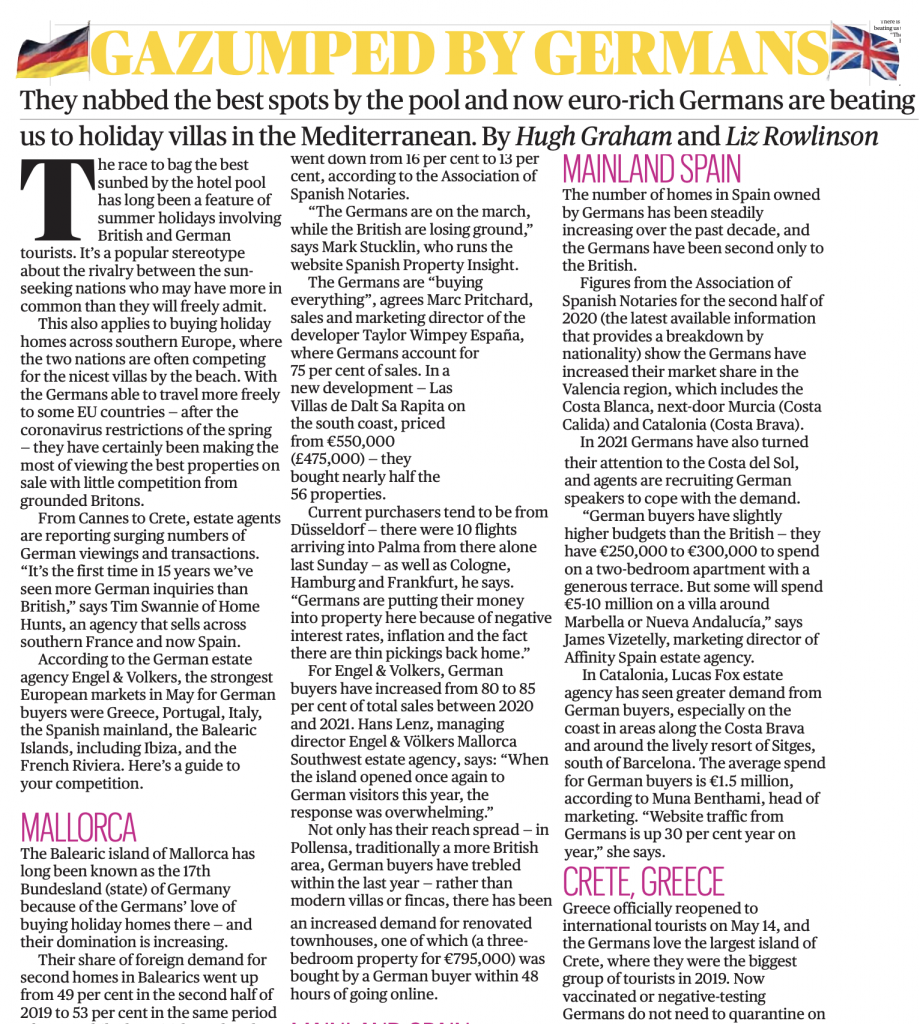 The article goes on to discuss the market in many European countries and agents compare notes. At Home Hunts, we are helping a wide range of international clients and are finding ways around the various travel issues by offering virtual visits and so on. You can read the article here (behind paywall)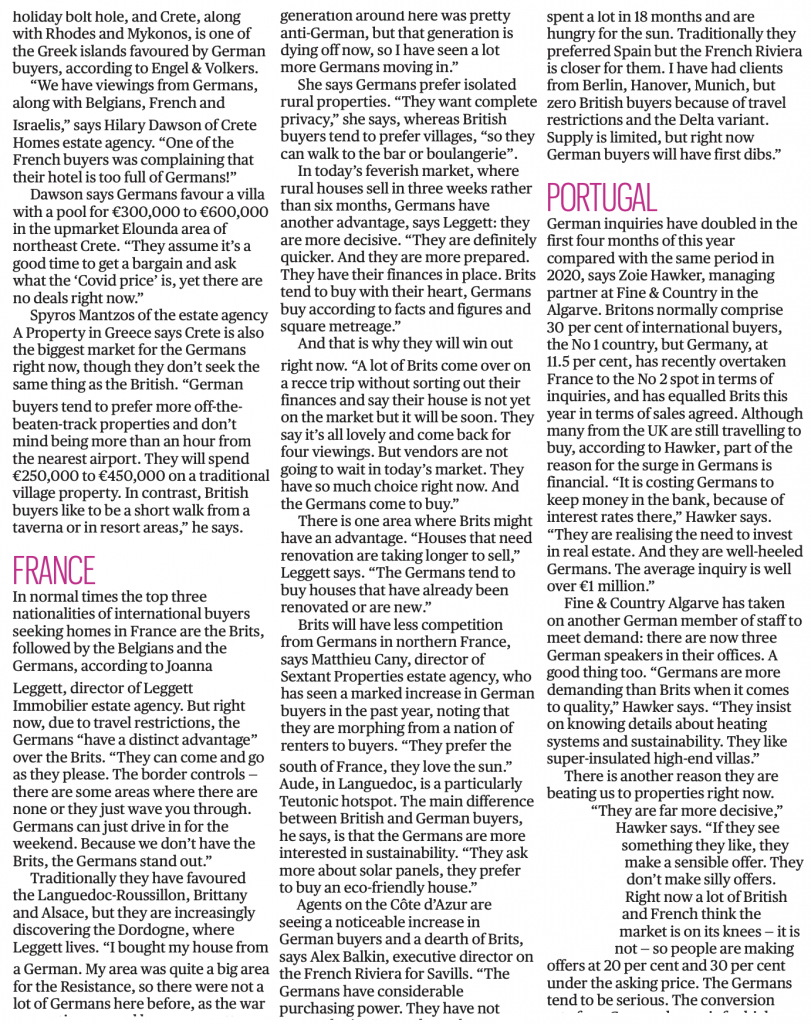 If you are interested in European holiday homes or would like to speak to someone about the luxury property market, Home Hunts are here to help. Independent of any agency or immobilier, our bilingual consultants work for the client as part of a complimentary service that is completely tailored to your needs. To find out more, call +33 (0)970 44 66 43 or email  info@home-hunts.media.
If you just want to browse through thousands of beautiful French homes, visit our website at www.home-hunts.com or follow us on Facebook or Instagram.