The Telegraph ran an interesting article recently regarding the 90 day rule for non-Europeans… Which obviously includes the Brits post Brexit
They spoke to several home owners as well as Home Hunts and some of our partner agents for their thoughts.
Peter and Lucy Barker moved to the Vendee in western France last year, from Ivinghoe in Buckinghamshire, after the pandemic fast-forwarded their dream for a new life.
It was the sense of space, the gentler pace of life and food-centric culture that drew them, along with the dream of setting up a gite business.
"We knew that moving to France after Brexit would be complicated. We expected a lot of bureaucracy," says Lucy, 52, who realised she could run her HR consultancy business remotely. "Despite a lot of research it took longer than we thought it would."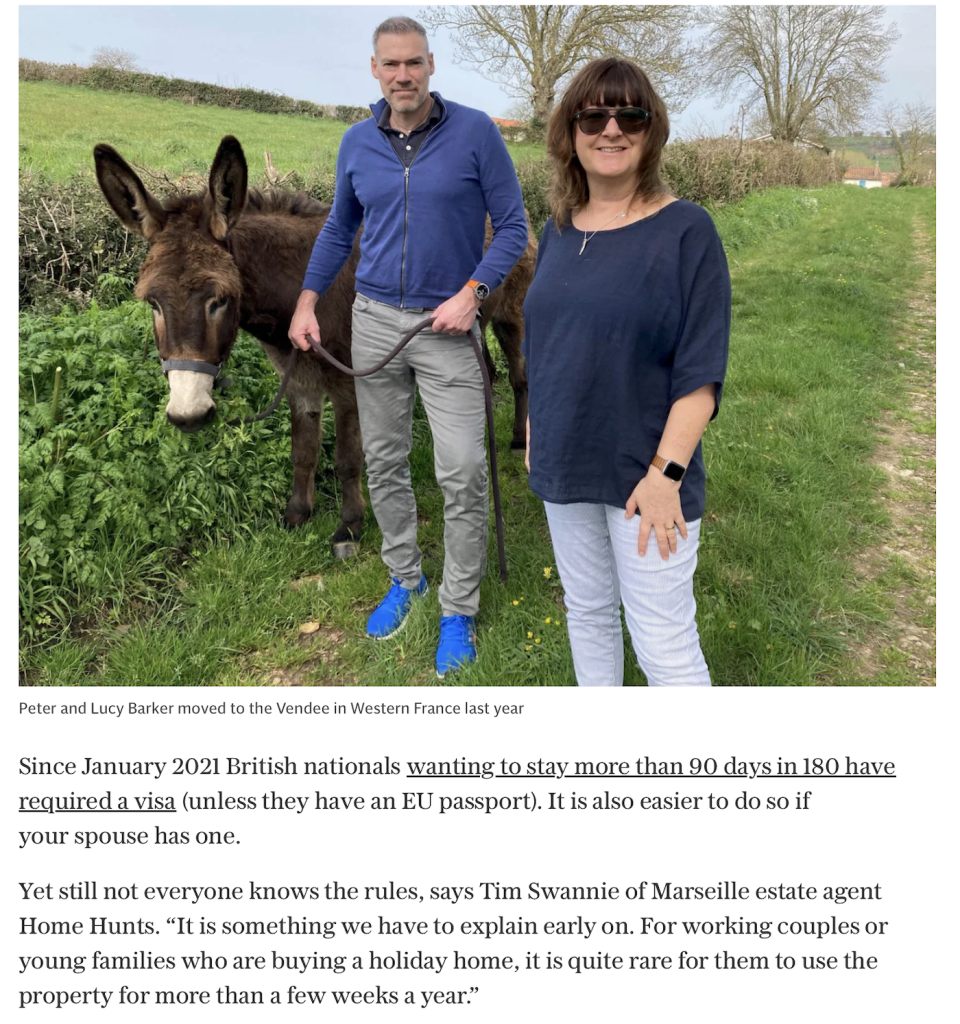 France's accessibility, climate and charming yet affordable rural properties continue to draw the British from across the Channel. According to the latest data from INSEE, the French statistics office, in 2020 there were 86,000 British-owned holiday homes and 148,300 British nationals living in France.
In its last study on British immigration to France (in January 2021) the institute found "the Brexit vote had little effect". Although 30pc of British arrivals are retired – especially in sparsely populated areas of western France such as the Charente, Dordogne and Haute-Vienne – an increasing number are arriving while still working, albeit they are usually at the end of their careers.