Interesting article in the Daily Telegraph focussing on buy to let investors and how it compares to buy in France compared to the UK.
The piece offers some great advice from industry experts from all around France and beyond, including Home Hunts of course.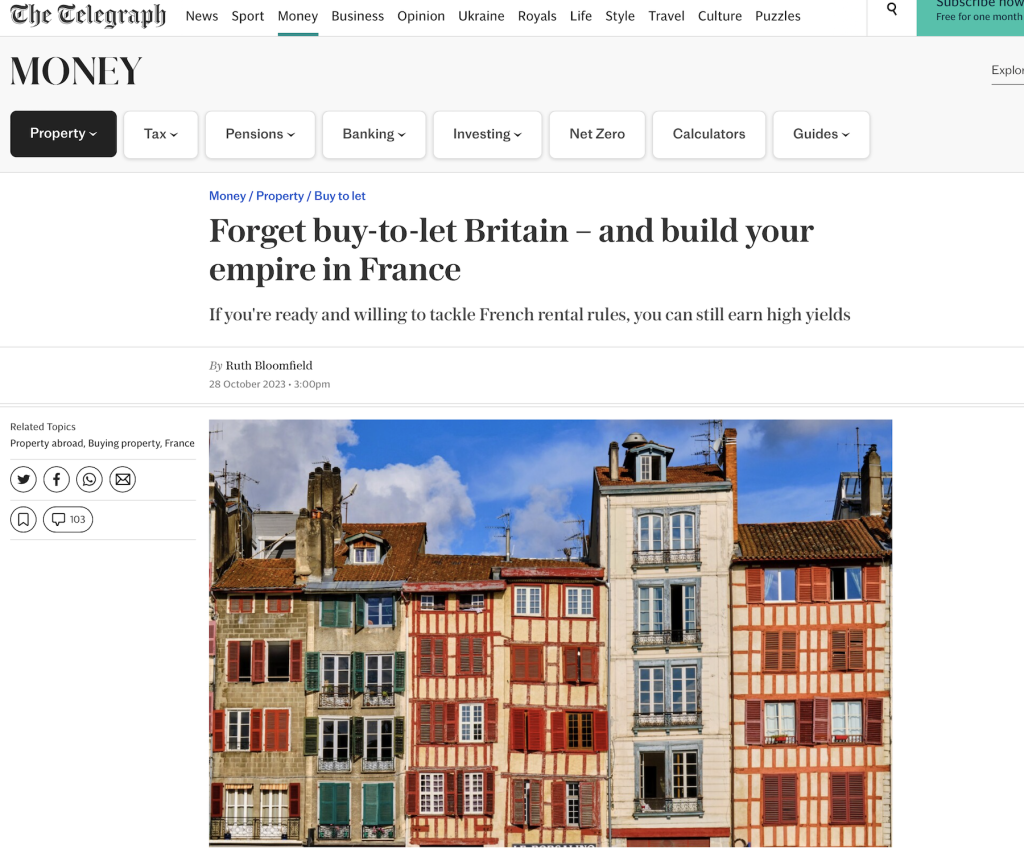 Imagine buying an investment property for well below the average UK house price, and paying a mortgage interest rate of 3-4pc, rather than the 6pc or so charged by British banks. Then imagine being a landlord in a system that's designed to promote long-term stability, in a market where house prices are growing.
This isn't a fantasy world – it's the reality of being a landlord in France….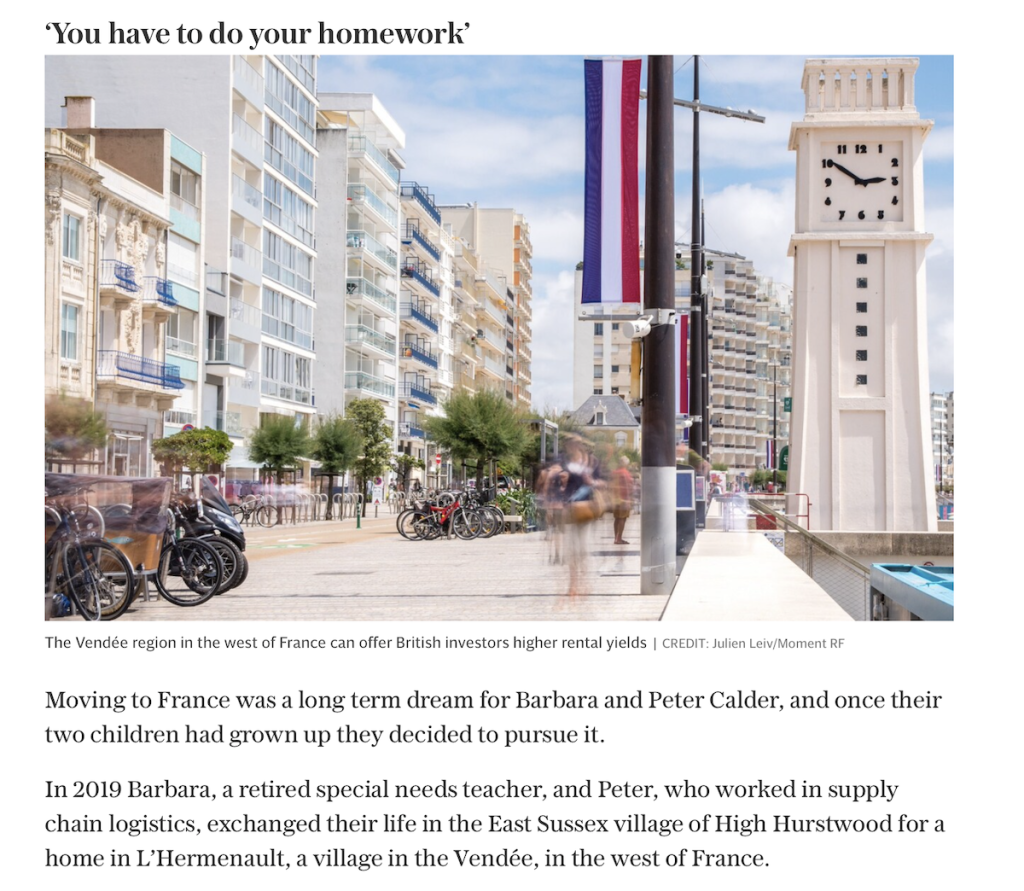 Mr Swannie, who covers Paris, the south of France and the Alps, agrees. "Interest rates have gone up, but at the moment there is still a lot of interest out there for properties," he said.
"The forecasts are for continued price growth, although maybe at a slower rate than the past couple of years. These markets are not boom and bust, they tend to grow slowly but steadily."