Great article from the Daily Telegraph, all about the beautiful Alpilles in Provence and the area around Arles where van Gogh famously lived and painted. As the feature is behind a paywall, it is not available for everyone at this stage although the access may change, if you would like to try, click here to visit the article online. If the link does not work for you, we have copied the article below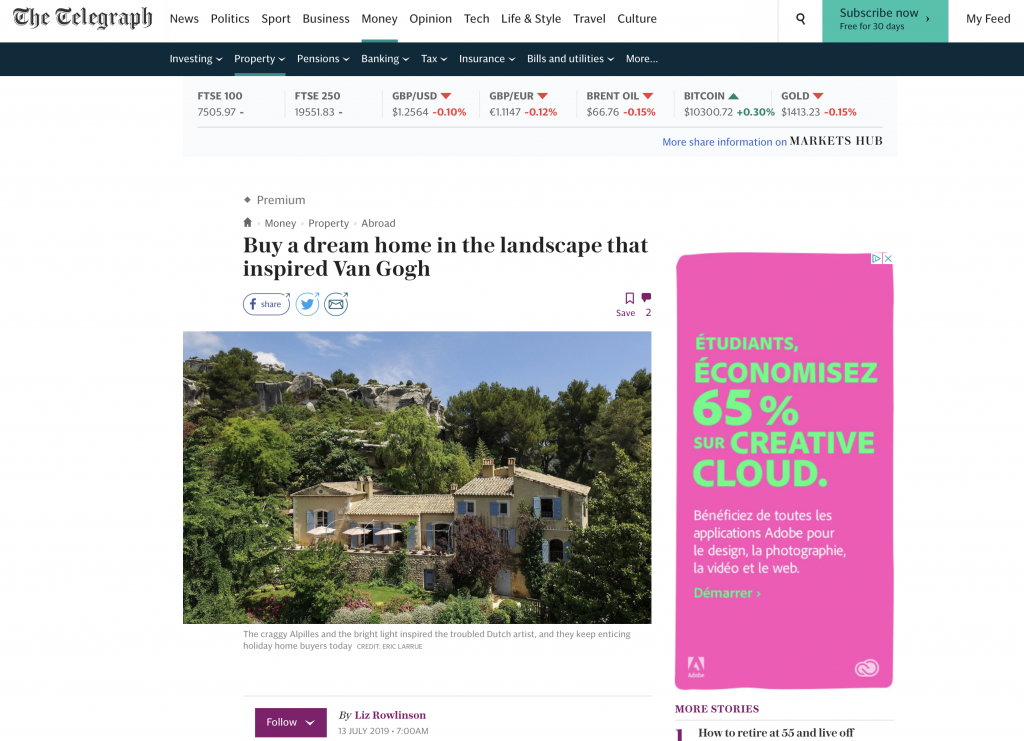 The article includes quotes and properties from Home Hunts, including:
Prices of mas drop a little outside the golden triangle, where the olive-producing villages of Fontvieille and Mouriès are also popular, says Lissie Templeton of buying agent Home Hunts.
In nearby Raphèle, there is a stone farmhouse that has been expanded with an industrial-style glass-walled extension. The sunny terrace looks towards Les Alpilles but is shaded by a 250-year-old plane tree (traditionally planted for good luck when a property was built). It is on the market for €885,000 through Home Hunts.
"These villages' proximity to Arles, just 10 to 15 minutes' drive away, is a big part of the appeal," says Templeton. But she urges caution if thinking of buying a property to generate an income. "If one is buying and restoring a farmhouse to run as a bed & breakfast, or gîtes, unless a precedent has been set, change of use will normally need to be applied for," she says.
Down the road in Arles, Van Gogh famously cut off his ear after a fight with Paul Gauguin, with whom he shared the "yellow house". It was here that he painted his Sunflowers series during his year in the city before entering the clinic in Saint-Rémy. Today the Roman city of Arles is a vibrant hub of the region, host to the world's largest photographic exhibition that takes place during July to September, the Fondation Vincent van Gogh Arles and other cultural institutions, including the new Luma Foundation, with a striking tower designed by Frank Gehry opening next year.
Photographer and singer-songwriter Katy Boyd chose its old town to buy a four-bedroom house (through Home Hunts) after searching the south of France for years for a new home and space to set up a gallery (katyboyd.com). "Arles is undergoing a huge artistic renaissance, and I love the fact it is a real, working place, not a schmaltzy shop in sight," says the Anglo-American.
"After the mistral [the cold wind of the Rhone Valley] blew threw town last week it cleared the air so the sky was bluer, the hills an amazing colour, it just brightened up everything instantly." But you probably already knew that from Van Gogh.