Liz Rowlinson wrote a great article for The Daily Telegraph this week which focuses on the process of buying a French holiday home, the things to look out for, who is buying, what are they buying and why there is a shortage of homes.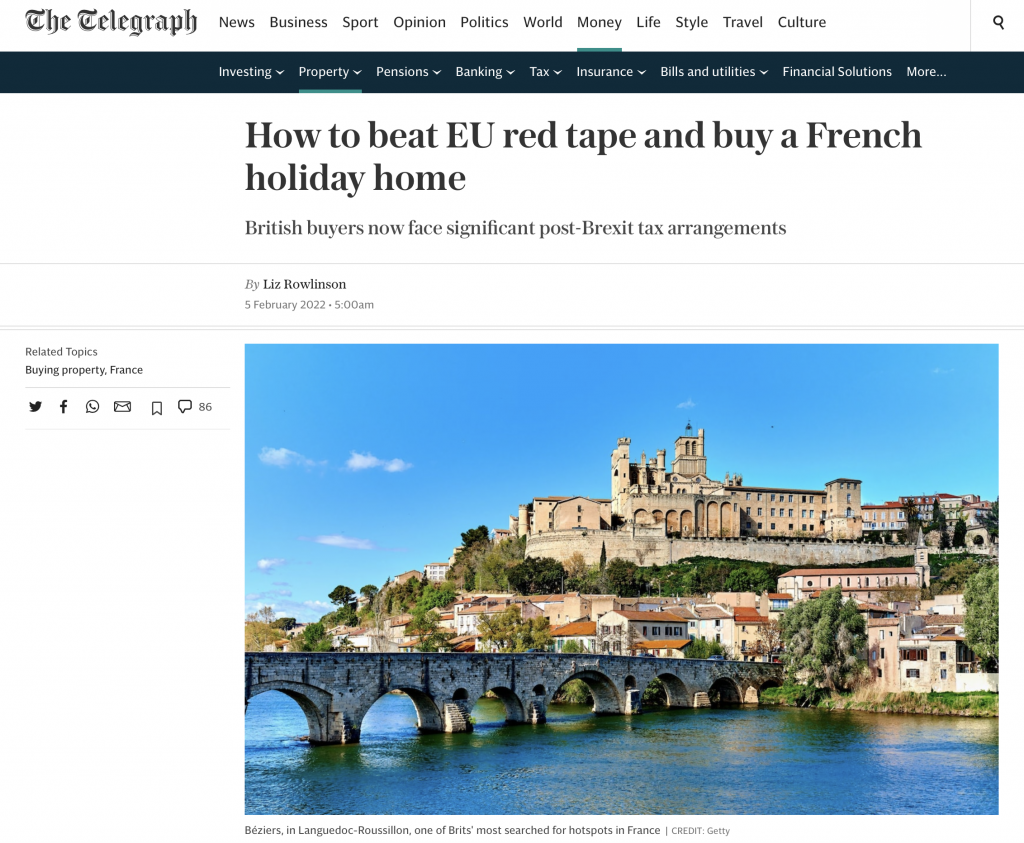 The article includes comments from Home Hunts and some of our colleagues, as well as a great property from us too. The feature begins –
Those yearning for la vie en rose have found it difficult to attain in the past two years. But after the French government lifted its ban on non-essential travel, British ­buyers have returned with a vengeance. 
Tim Swannie, of buying agent Home Hunts, sold three properties to English people in the past week – in Saint-Tropez, Provence and Lake Geneva. "Our problem is not the lack of buyers, but that there are not enough properties to offer them," he said.
The acute shortage of homes for sale in Britain is mirrored across the Channel after last year's record-breaking year for transactions. Many desirable properties were snapped up, mostly by French buyers: 1.2  million homes changed hands in the year to August 2021, according to the Notaires de France, the official data provider.
Unlike in Britain, the shortage is not across the board. You won't find a lack of cowsheds in the ­Limousin or Auvergne going for €30,000 (£25,000), and you'll still find many rambling chateaux staying put on the market. Instead, there is a dearth of high-end holiday homes in the most popular destinations.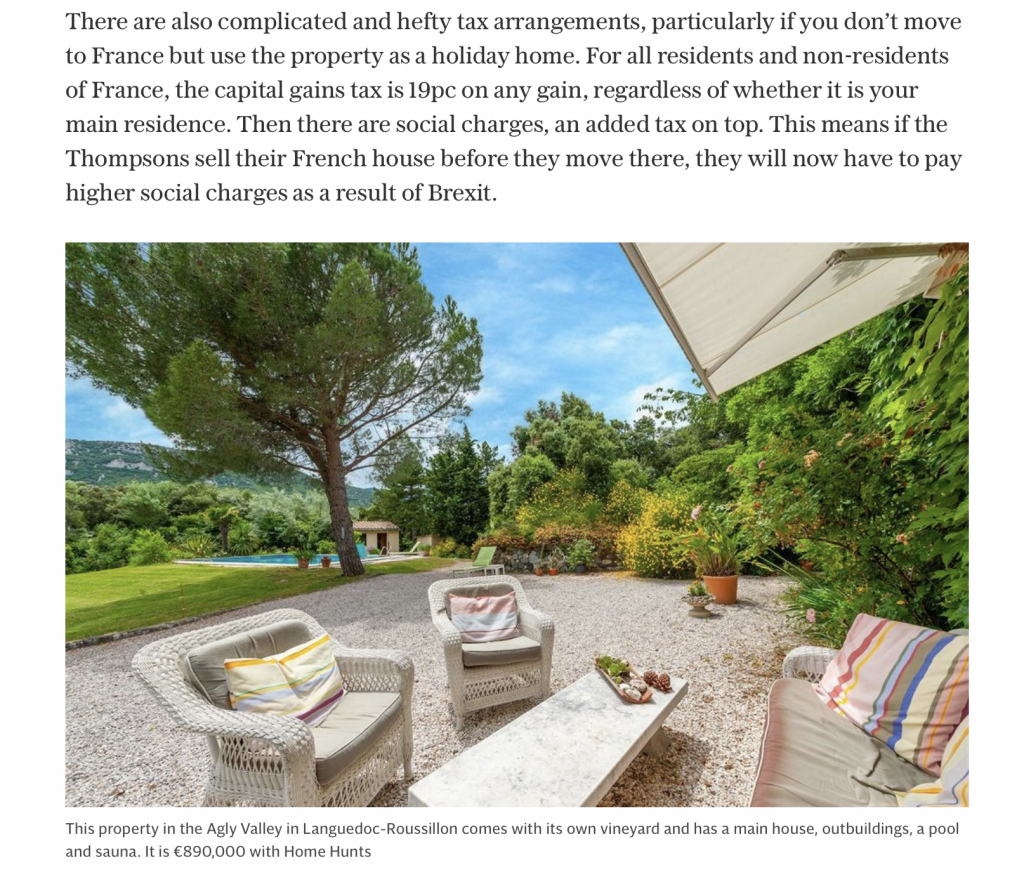 You can read the full article here but it is behind a paywall so if you cannot see it, you could click here instead – Telegraph Online 5 February 2022