Interesting article from A Good Life France about Brits buying property in France – See full article here 
It's now or never" say Brits buying property on the French property market.
 Are Brits still buying property in France?
Find out how Brexit is affecting British buyers and the real estate market in France:
The UK is now in a Brexit transition period, which should last at least until 31 December 2020. But how is this impacting the French property market and the British love affair with France?
According to Migration Watch UK there are around 185,000 Britons living in France. It's also the second most popular destination for holidays for Brits welcoming 8.5 million UK visitors a year (half of the 15.6 million who visit Spain).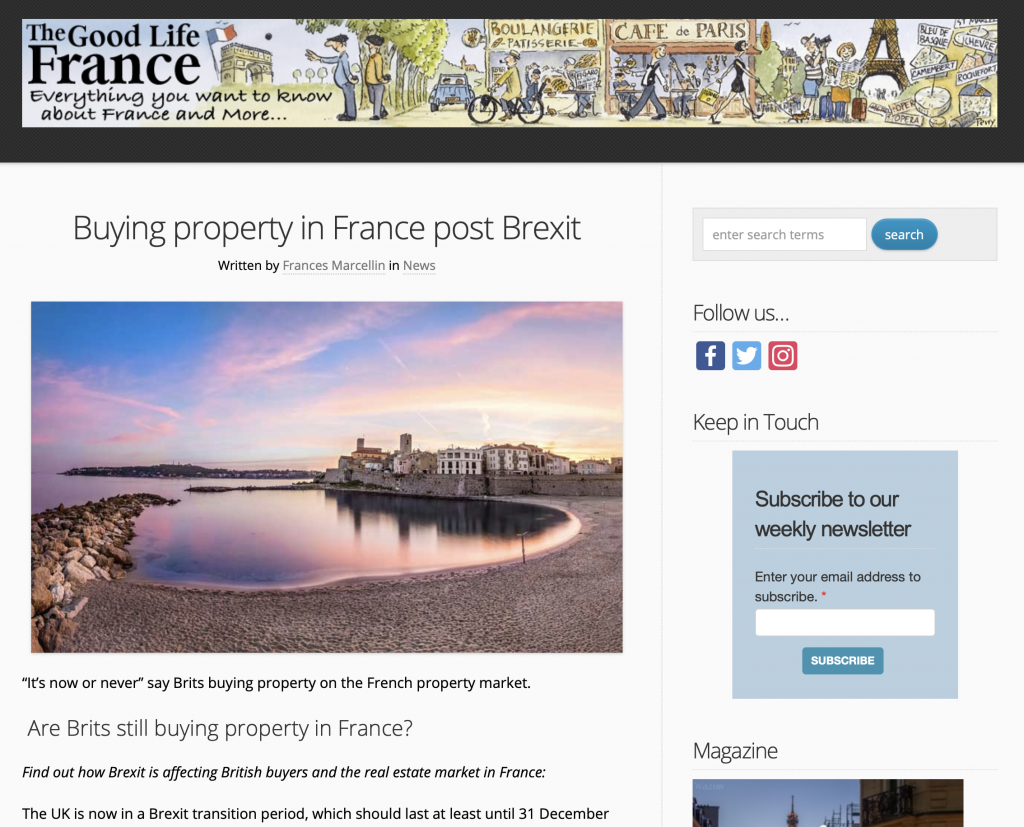 Before the referendum, 85% of Home Hunts' British clients were buying holiday homes with 15% looking for permanent residences. After the vote for Brexit these numbers changed to 75% and 25% respectively.
Since the transition period started on 31 January 2020, those percentages are still accurate, although the number of British buyers has decreased slightly. With this part of the process expected to last for less than a year (the average time it takes to sell a property in France), time is now of the essence. This is because most British buyers now are keen to find, negotiate and officially own their properties before the UK leaves the EU and different rules come into play.
In this Q&A with Tim Swannie, Director of Home Hunts, we find out more about how Brexit is affecting the French property market and why a buyer's agent service like Home Hunts can help British buyers find their dream properties in France before the looming deadline