Interesting article from The Good Life France, all about the service offers by Home Hunts and how we help our clients to find their dream homes….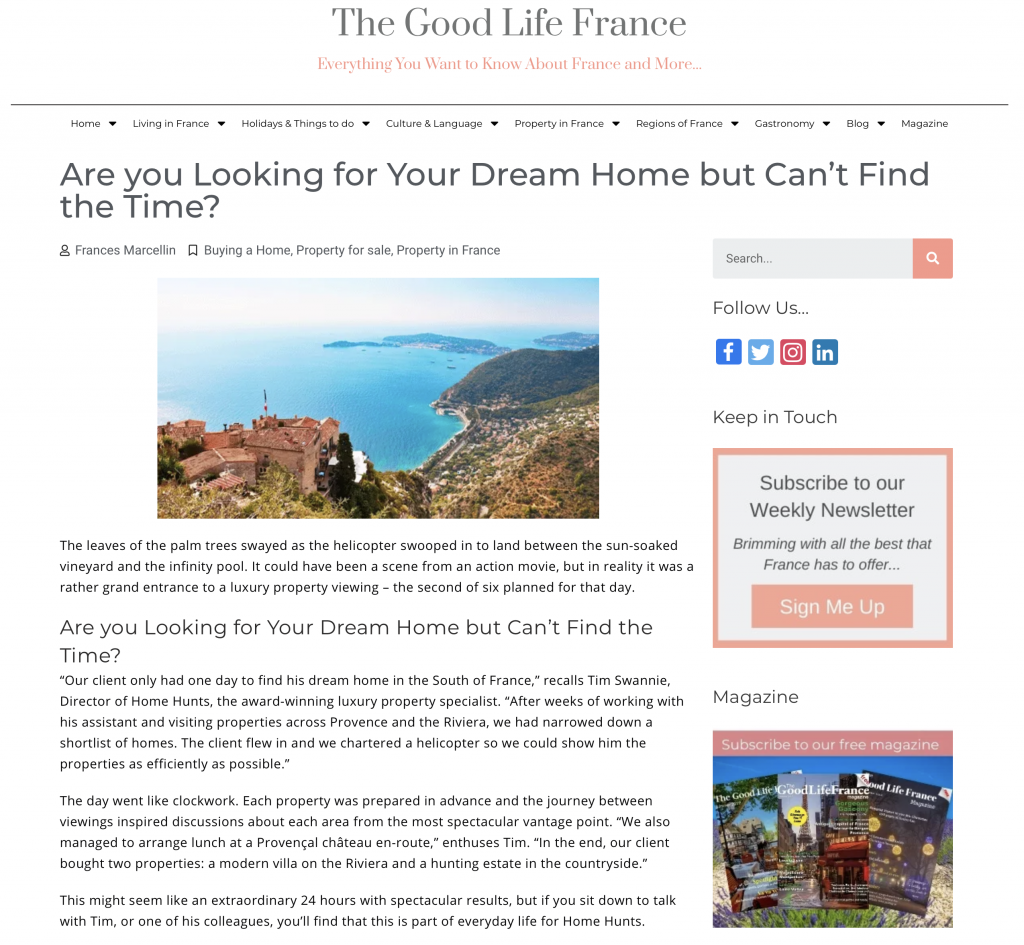 The article starts with:
The leaves of the palm trees swayed as the helicopter swooped in to land between the sun-soaked vineyard and the infinity pool. It could have been a scene from an action movie, but in reality it was a rather grand entrance to a luxury property viewing – the second of six planned for that day.
"Our client only had one day to find his dream home in the South of France," recalls Tim Swannie, Director of Home Hunts, the award-winning luxury property specialist. "After weeks of working with his assistant and visiting properties across Provence and the Riviera, we had narrowed down a shortlist of homes. The client flew in and we chartered a helicopter so we could show him the properties as efficiently as possible."
The day went like clockwork. Each property was prepared in advance and the journey between viewings inspired discussions about each area from the most spectacular vantage point. "We also managed to arrange lunch at a Provençal château en-route," enthuses Tim. "In the end, our client bought two properties: a modern villa on the Riviera and a hunting estate in the countryside."