Interesting article in The Good Life France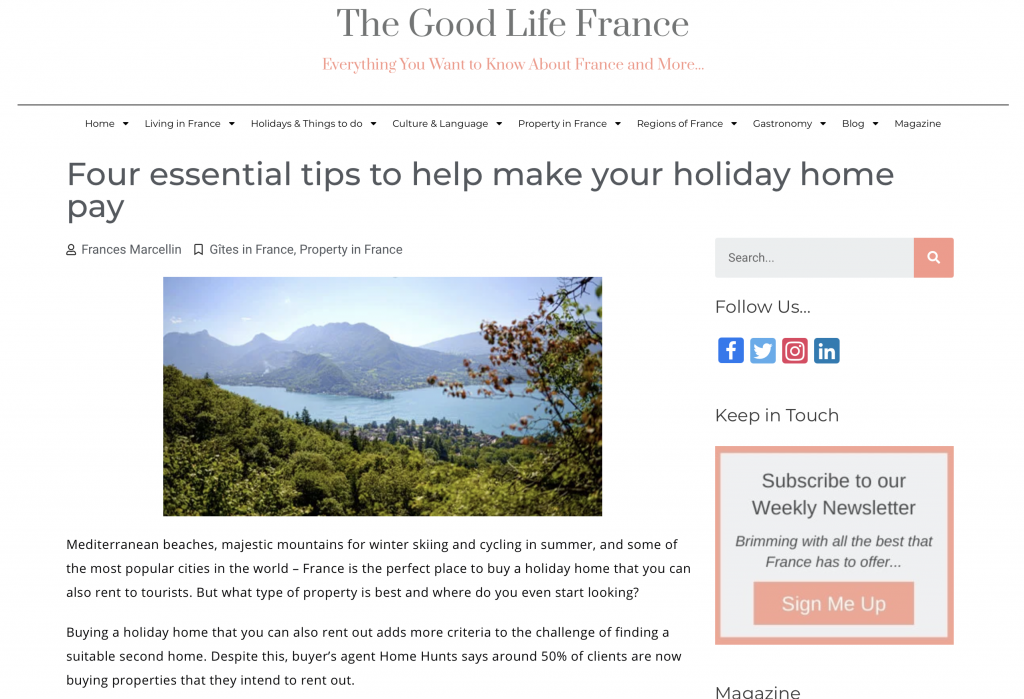 Mediterranean beaches, majestic mountains for winter skiing and cycling in summer, and some of the most popular cities in the world – France is the perfect place to buy a holiday home that you can also rent to tourists. But what type of property is best and where do you even start looking?
Buying a holiday home that you can also rent out adds more criteria to the challenge of finding a suitable second home. Despite this, buyer's agent Home Hunts says around 50% of clients are now buying properties that they intend to rent out.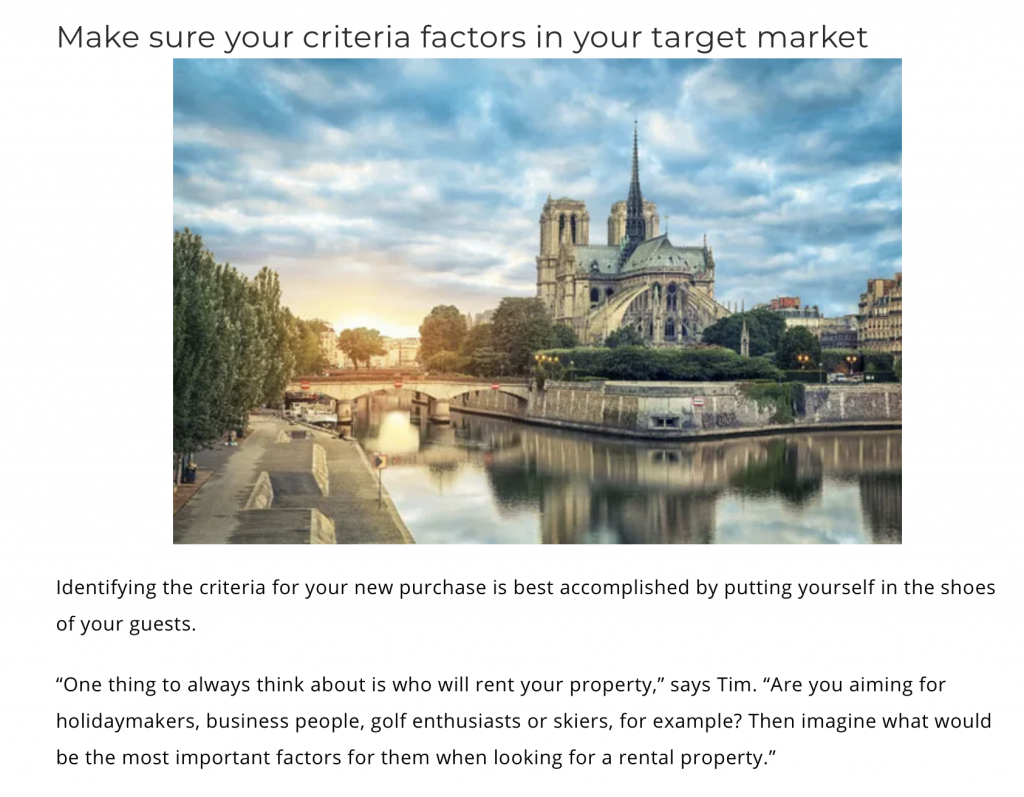 Although buying in France doesn't come with any guarantees, it does bring with it a certain peace of mind. You've already got the numbers, and a business case, on your side.